What went well
charging stone – this is the first year I've had one (Thanks Santa/Mum) and on long bus and train rides, I'd have been lost without it…
laptop – I was in two minds, but I've yet to curse it's weight, or worry about it's safety
cross body satchel – purchased in Chicago, I haven't looked back! It's great for holding a wallet, phone and keys, and at a pinch, my fold up shopping bag, bobby pins etc etc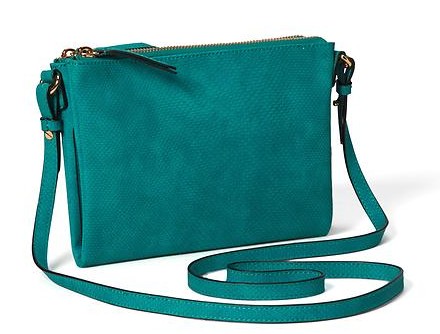 backpack – I bought it for $5 in a thrift store, and it worked well.  I didn't 'need' it for the hikes or Iceland stuff as I anticipated, but it was great on travel days (of which there were many!)
pop out extra bag – i bought this in Japan, and it's tiny when it's folded down, and expands out for my 'return' journey.  It's a pain that it doesn't stay centred on the suitcase's extendable handle which means it can swing around, but…. first world problems.  In the driving journey, I put all the 'Iceland' clothes in it, and left it in the car boot.
all the underwear – I'll never discourage someone packing all the underwear – it saves being FORCED to wash for tiny items.  And before someone says "hand wash nightly", I tell you: one night stays are risky they won't get dry and I do NOT do musty/undry smell.
packing a collection of earrings – when you wear the same coat everyday, and in all the photos, it's nice to add some variety in the smallest of ways.
i don't have a laptop sleeve, so I improvised:
What could be improved
weather was a little warmer than anticipated – a skirt or a pair of shorts would have been worn a few times!
the cashmere jumper was never worn.  When I was cold in Europe, I threw on the black puffer jacket, with a hood, it was good for the day it rained in Heidelberg
packed a hat – never wore it. tsk
a dedicated sleeping top – I did think about this.  Instead I made do with other tops, but then felt they were too 'dirty' for day wear afterwards
failing the above sleeping top, a sleeping dress – I often like a light summery dress, it's much easier for shared bathrooms (for dress/undress then pants etc), can be slept in and is generally comfortable.
my cross body purse (pictured above) is a little squeezey for things that are DL sized (or the length of the short edge of a normal piece of paper), so I would consider that if I ever replace it
I packed 'hotel minis' I had left over from an interstate trip, as well as my solid shampoo.  I always opted for the little bottles as they were easy to dry and put away, whereas the shampoo bar stays damp and I feared leaking – I did use it the few nights in Heidelberg though
Hiccups
my eight year old work boots stopped 'working'! The soles have started to split, and in Heidelberg, so much so my socks got wet from rain. I decided to 'let them go' at Lyon station, rather than traipse them back to Paris or Sydney.  I did however swap into their damaged'ness in Oradour-Sur-Glane after doing the museum in heels and feeling a little sole sore!
my heels lost one of the plastic pads that hides the metal and other mechanics the second last day – which makes tiled floors a little more perilous.  I know the word for a 'reheeler' but I need to find one who can do it on the spot.  Cause there's no way I'm wearing flip flops in Paris!
Overall, I'm pretty content with what I packed.  I picked items I love to wear, and didn't get bored of them in the two weeks.  I did need to do washing, and it can be a little annoying to get dry before moving again.