A friend and I decided to have a healthy month, which included her starting work outs (I'd been going F45 for about two weeks at that stage I think).  She also somehow shoehorned me into Dry July a few bottles of wine in too… And we settled on an 'end of month' reward being a fine dining meal at The Bridge Room.  I'm no stranger to some fancy fine dining, so of course I was in.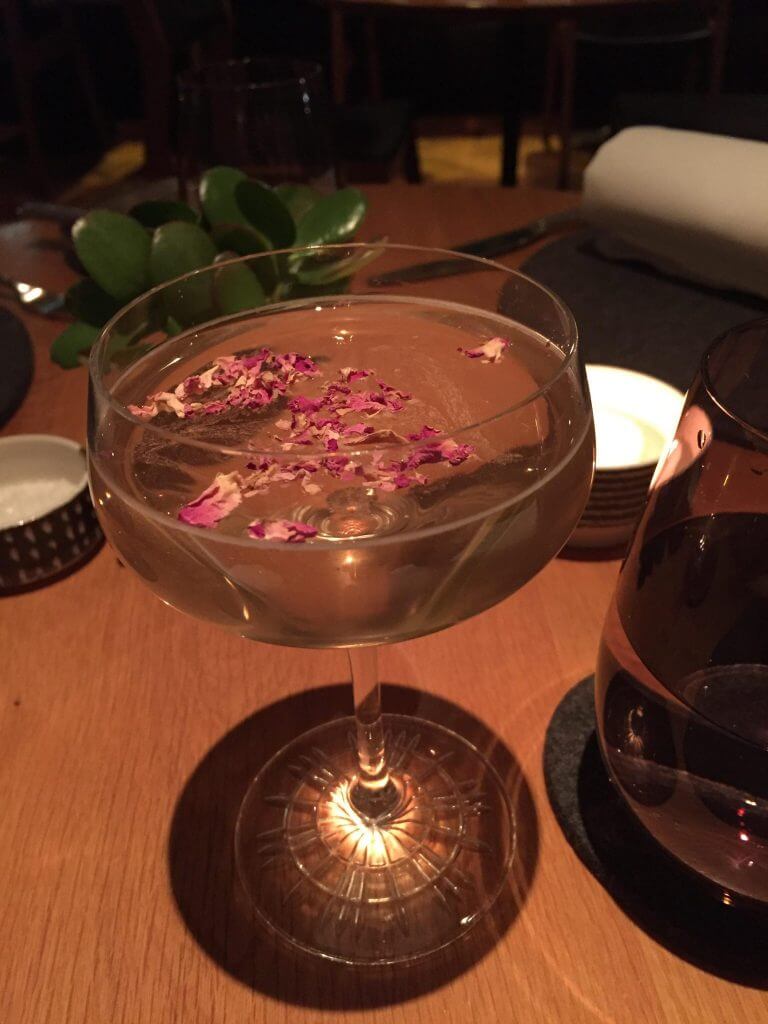 Awkwardly, I was about 30 minutes EARLY for the reservation and my friends.  So I broke Dry July with a great cocktail.  I love when you can't taste the harshness of alcohol, and this was definitely easily drinkable!!  I did feel completely slack using my phone in a fine diner, but I was alone, and a drinks menu isn't captivating reading for that long!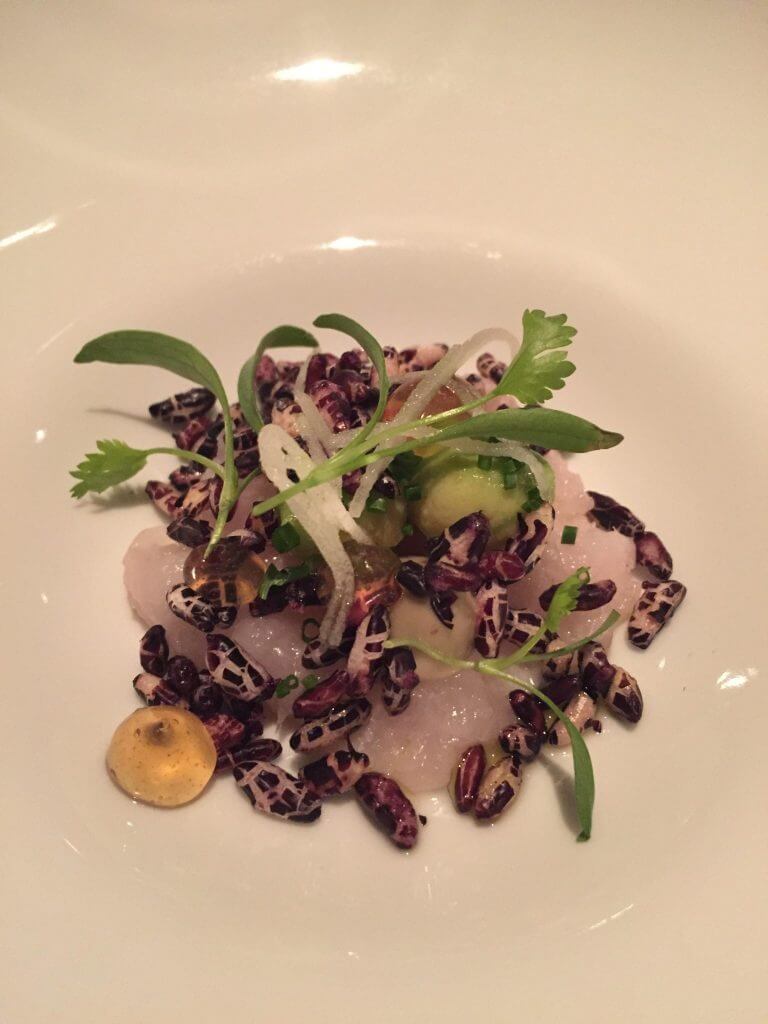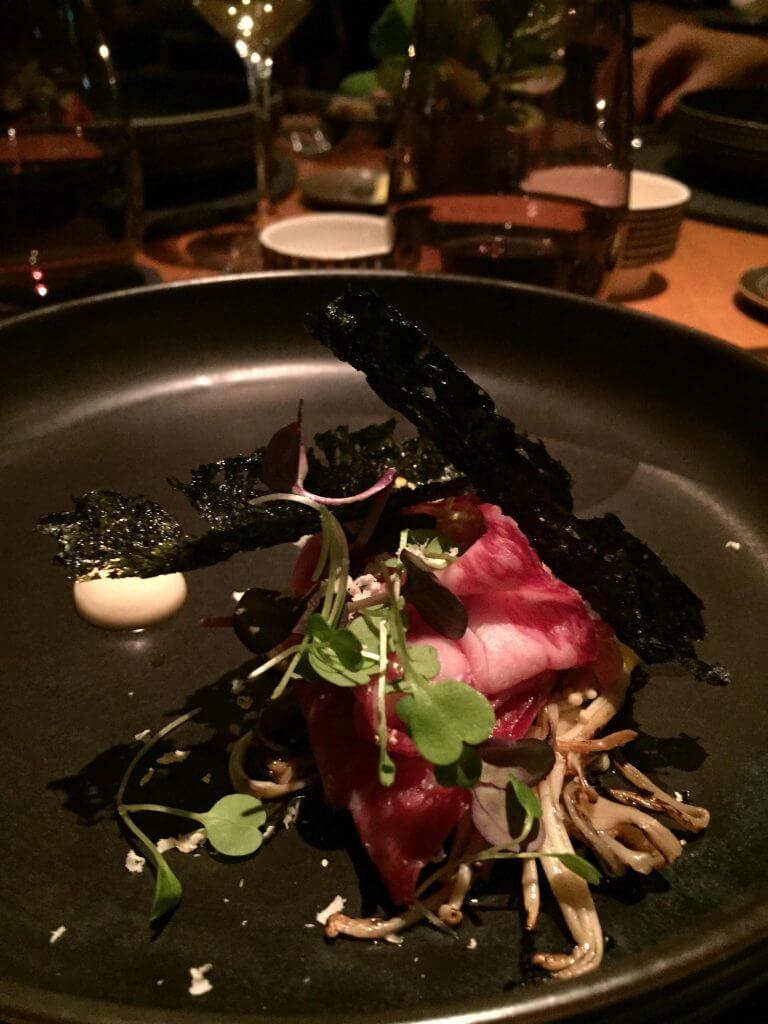 The above dish was a little tricky to cut, with the raw meat, and even the mushrooms (enoki).  This was a clearly Japanese inspired meal, but the decor was largely Scandinavian.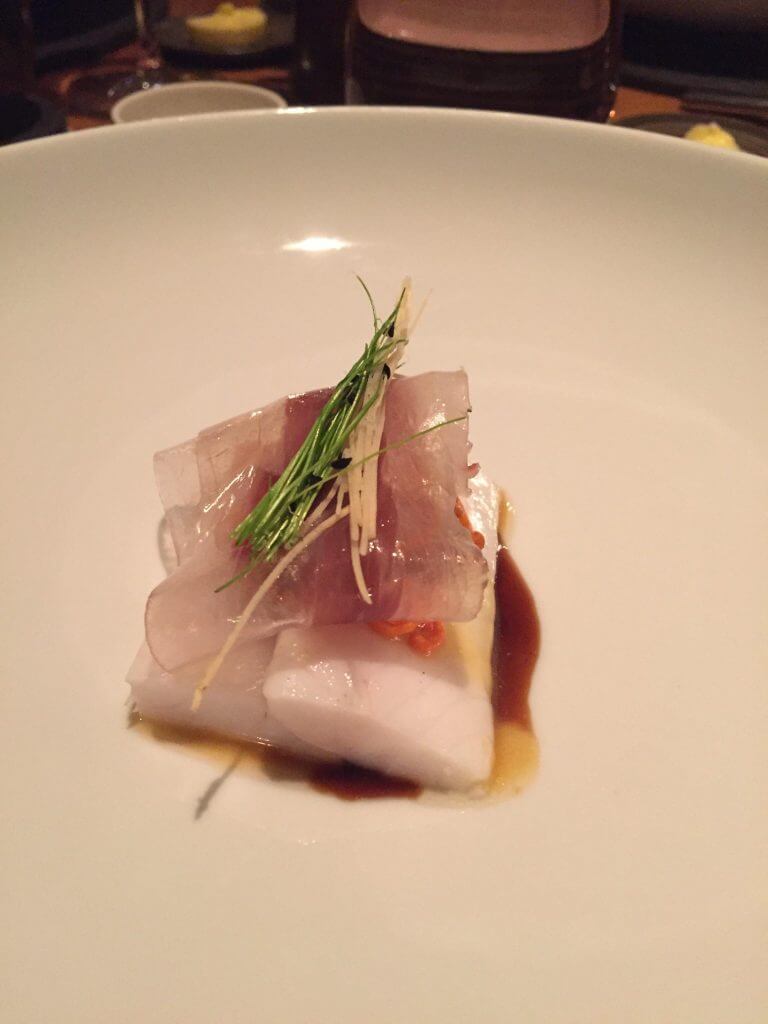 The puddle it's on is black vinegar, and aged pancetta on top.  We weren't loving seeing the translucent fat on the pancetta!
An enjoyable sweetness to this dish (and I AM a sweet tooth), but I wouldn't say I'm a duck fan like some.  My father drools at the thought I think!
Bring on the desserts: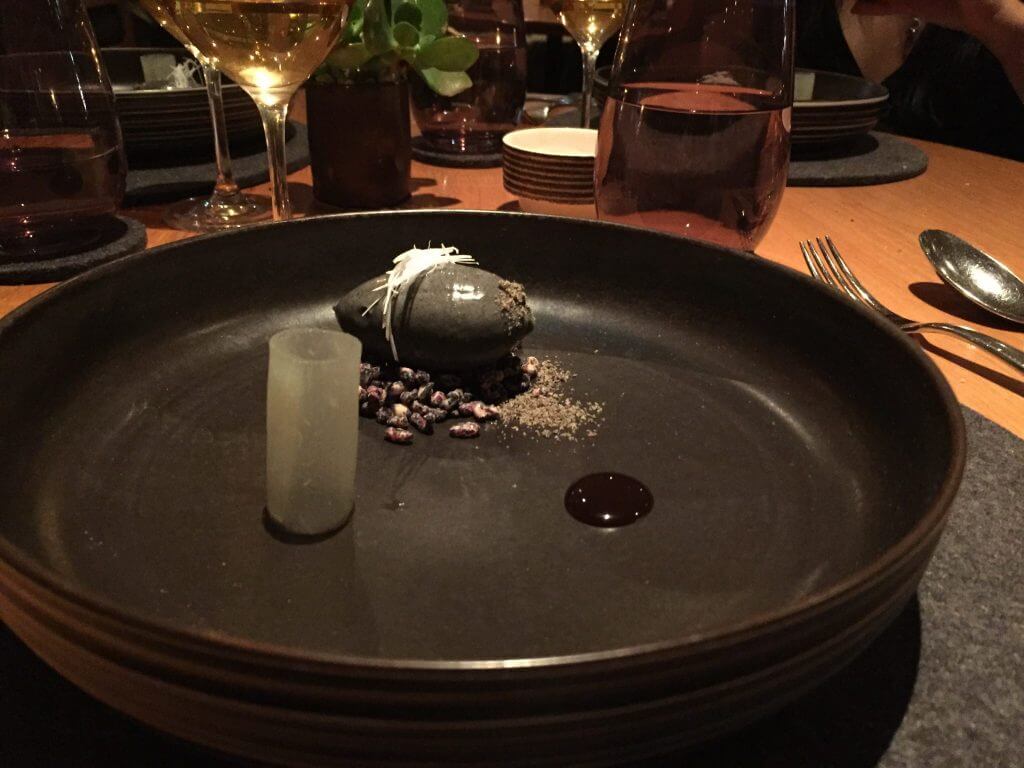 The vertical column was melon, and quite tart compared an otherwise very sweet dish.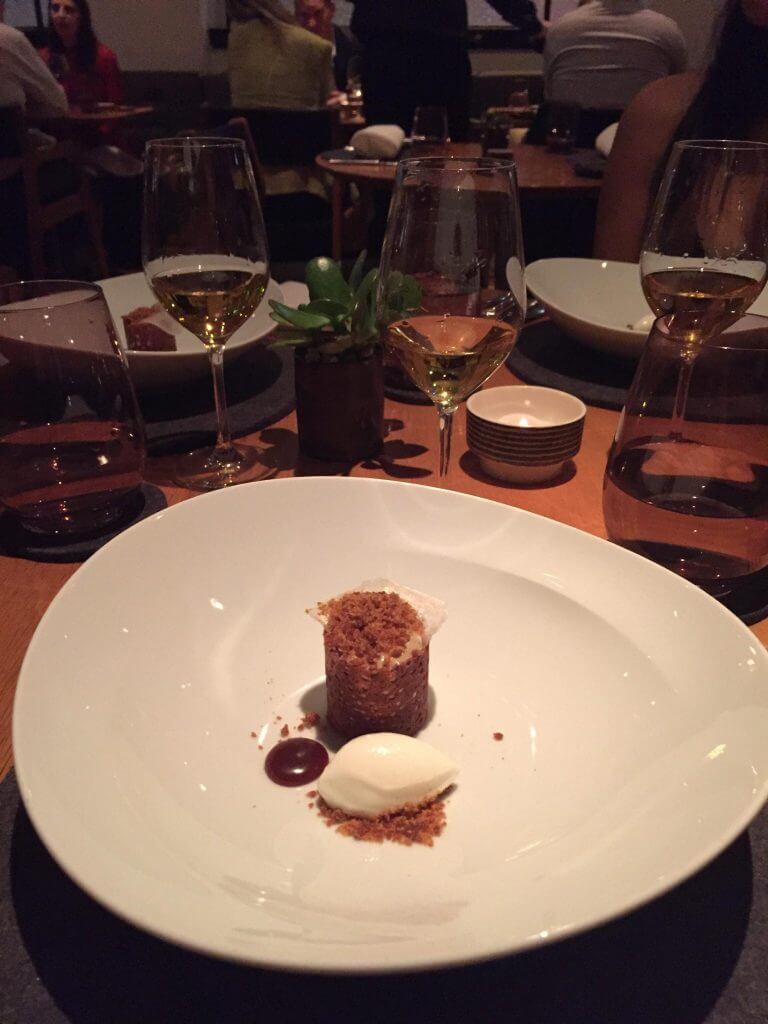 This was delicious, although one of our table of three missed it being served, and the habit of them explaining the dish.  A misstep for a fine dining resturant.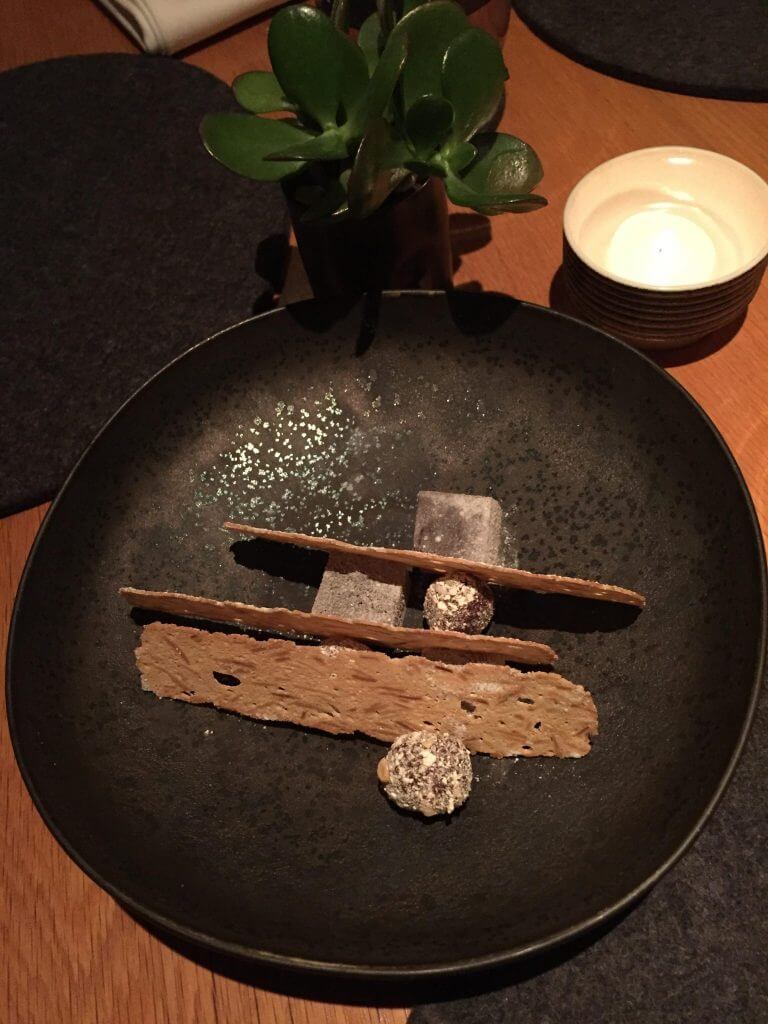 One of the fabulous things about fine dining with set menus is that 'six courses' was seven course with a petit fours.  So, BONUS!  There was a jelly like thing there,  and I have no recollection of what the ball was!
It has the top accolades with 3 hats, but I have to say, it didn't feel three hats.  I'm not sure if I'm jaded in all my experience? I'm not for a minute saying it was horrible.  Just it lacked sparkle or something perhaps?