This will be a two part series (can it really be a series with two parts?). The real day of my birthday. And the day of my party!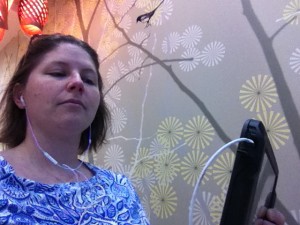 So, the real birthday started with a horrible cold. That's what a 15 hour flight with a sick mother will do to you! The BF (unbeknownst to me) had planned a surprise night for me, and none of it had a contingency plan for be staying home from work in bed all day! I reassured him that I would be ok in the evening, but that I most certainly wasn't going to work.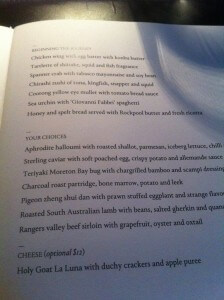 He'd hoped to pack a bag when I was at work, and take it with him to work. He also planned to lay out an outfit and a note that said a car was picking me up at 7.10pm. In reality, the bag packing happened when he got home from work (and dispatched me to the sofa). I realised something was amiss when I was putting on my make up – the toothbrushes weren't in the holder! I am a detective!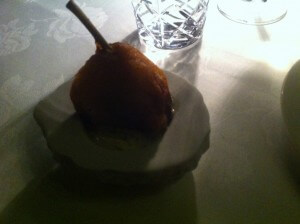 Anyhow, he laid out my clothing, and a lovely black Audi picked us up, and whisked us to Rockpool, another three hatted restaurant like Aria and Quay where I've previously celebrated birthday dinners with family and friends. Unrelated, Rockpool is one of my father's clients.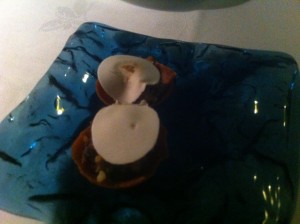 There, we indulged in nine courses, which was one too many. How? Well, let's just say the dessert wine made an appearance much later in the night… seems too many wines, plus cold and flu medication wasn't ideal.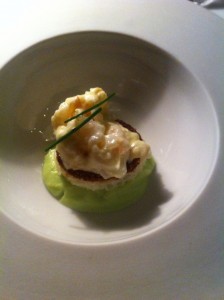 After dinner, Rich walked/propped me up, and took me to the Sofitel, a short walk from Rockpool. In the room was a lovely bunch of flower from Rich's parents. His mother stays at the Sofitel when she comes to Sydney, so it all seemed very well orchestrated. The BF has of course ensured there was a FULL buffet breakfast. Knowing me oh so well! Seems a hangover dampens my spirits for a buffet, but I did have a hash brown, pancakes, fruit, bircher museli… so I did put in a good effort!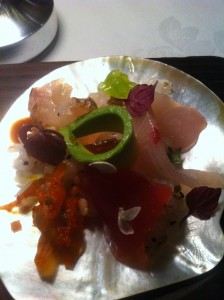 I feel I need to keep writing, as I have more food photos…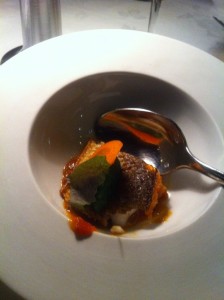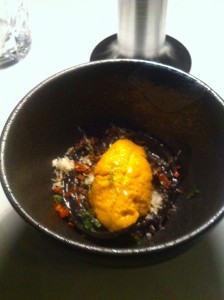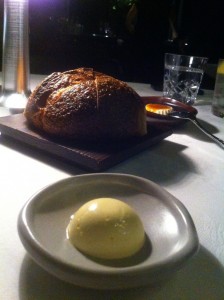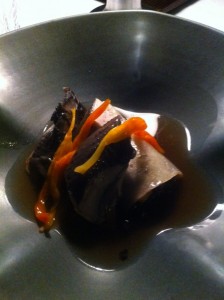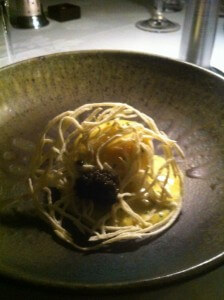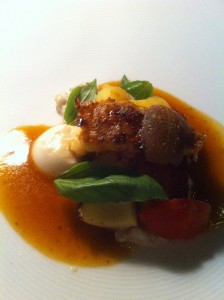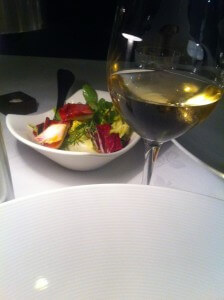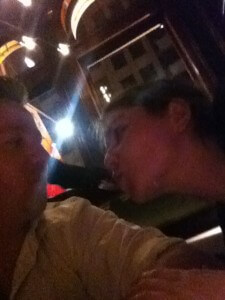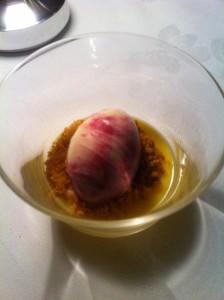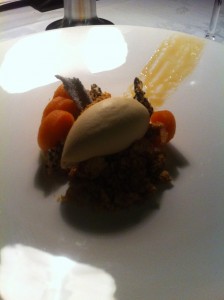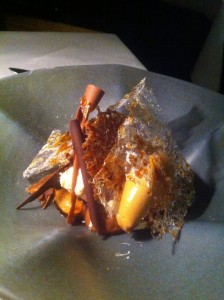 The whole dinner was a complete surprise. We'd disagreed about spending some Christmas money on a 'fancy dinner' so I was touched that the BF would organise all this given he's not as keen on fine dining. He even ate the seafood!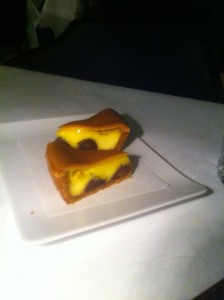 Any favourites?