My holiday started with flying into St Petersburg, spending four nights there with my brother, followed by four nights in Moscow.
The hotel we selected in St Petersburg couldn't have been better located – it was on one of the many man made canals, within a short walk of the Hermitage/Winter Palace and the Church of the Saviour of Spilled Blood. I'm not sure I was aware of this, but after checking in, I decided to go for a walk around the nearby streets and discovered these wonderful facts! My brother's flights weren't due til around 10pm, so I had some hours to kill.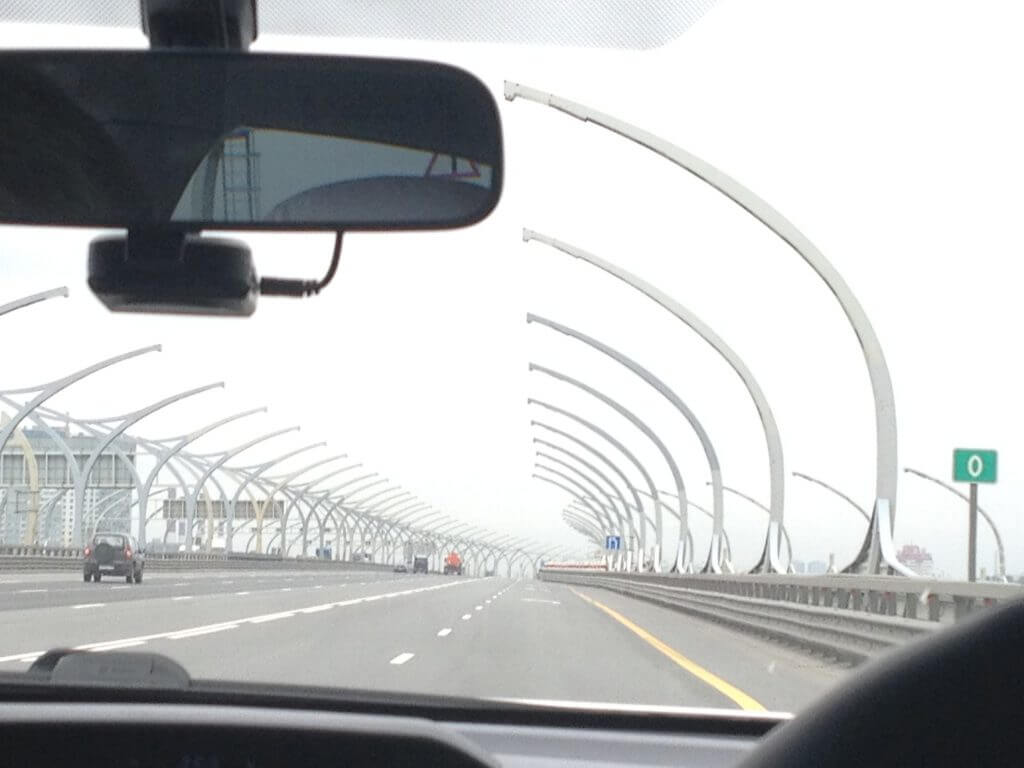 The hotel was also generally lovely – they realised they'd put the two beds together and called to say 'when you go out, let us know and we'll change it' and then when I went to reception to let them know, they knew which room I was in (from sight, and this hadn't been the lady I'd checked in with!). Their service, the little we used it, was exemplary. We noticed that others asked a whole lot more of them, and I can see why – they would not be disappointed!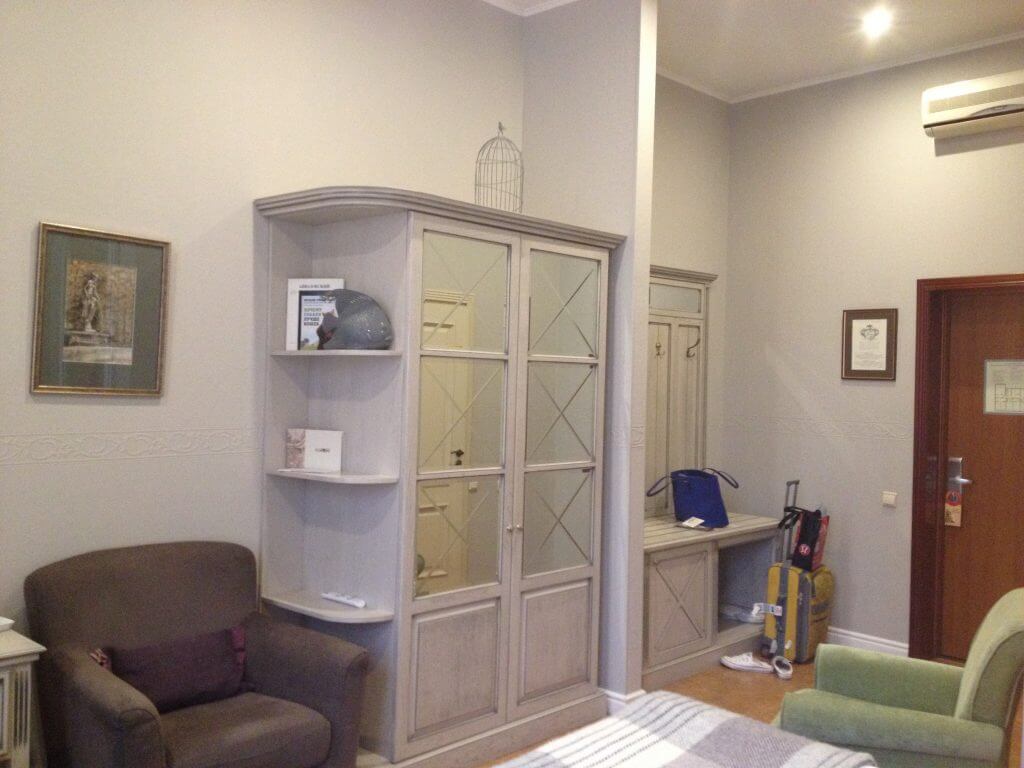 The room was rather ornate, and the exterior was of the similar style to most surrounding buildings, ornate. Peter the Great's city was built to strict guidelines, including no gaps between buildings. That meant our building, and others, had driveways into the heart of them, and interior courtyards. Inside the room, I was impressed by the level of style and detail. Curtains with two fabrics and a decorative trim between them. Mirrored wardrobe, and the mirrors were bevelled and in a criss cross pattern. Lovely wooden floors.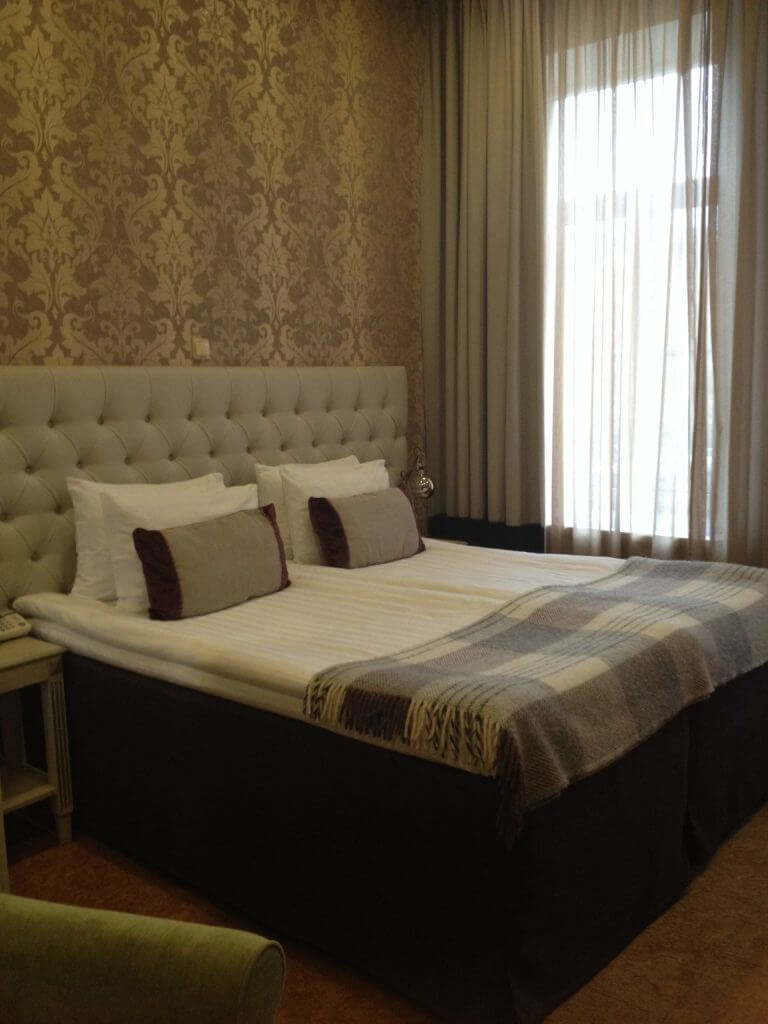 Below is my thoughts at the time:
So both emirates flights have come with moisturiser and the like in the bathroom, but on the Russian flight they are secured down so they don't disappear. The plane to Russia is 3-4-3 configured but pretty empty behind the segment I'm in. And business class is empty by and large for a day time five hour flight.
Emirates offers a meal voucher for the five hours or so I was in transit – circus given that everyone has them and for limited venues but a nice touch nonetheless.
Whilst lounging I played the "could that person be a passenger on my flight?" Game. Russia is a large country but I did well in my guesses. There's lumpy scowling old ladies, with often loose scarves over their heads. There's a certain group of women who need to wear every pieces of jewellery they own. There's very aryan looking younger people and then there's the Asian/middle eastern tinge. I say in the lounge beside an Iranian guy who was planning to travel to somewhere else but his age and country of origin meant it was too hard and Russia it was. He offered me smarties. I'm not yet dead. I did see him open the package. Living life on the edge. We agreed smarties are better than MnMs. Not clear if I should feel complimented that he thought I may be Russian.
My first leg was about 14 hours. There was an older parent couple with a nineteen month old blond girl. Adorable (yes even after an hour or two of listen to her grizzle about bedtime). Lucky the kid was small for her size she was as long as the bassinet! The parents ended up tying two blankets together to cover the bassinet and the blankets looped around the common screen. Suspecting one parent maybe a closet engineer! They were headed for Dublin. The (African black) girl to my right was off to Zambia next I think? Certainly isn't anywhere Emirate doesn't fly to (Edit: except Sarajevo/the Balkan cities I might have wanted to fly from)! A kid in the airport had Iraq branded sports gear. Heard flights called for Rio followed by Oslo. First flight crew was 21 nationalities and 27 languages, the latter was 11 and a paltry 15 I think. First crew had an Irish woman – wonder if her language is "English too accented to still call English?"
Disappointed not to enjoy the luxury and civility of the business class lounge in Dubai. Having got about nine hours sleep though, I'm doing relatively fine compared to possible other alternatives.
Interestingly for the tech nerds, Emirates now had wifi and phone roaming connections on all a380s and most 777s, ie the planes I'm on. Talk about adapting to trends. I doubt either is cheap, but part of why I go away is to be a little less connected to devices. That being said, leaving on a Thursday meant I did have work emails. Filed most of them, to keep the inbox tidy.
The alcohol mini bottles are out in force on the Russia flight!! Value for money evidently bring sought. And nerdy me just liked that mango juice was an option with lunch!
Smiling seems no longer fashionable – shame cause it's usually a great way to non verbally communicate in strange countries. One old dude has spoken to me in Russian so I don't look too foreign?!?
Seems it's customary to greet arrivals with flowers – often unwrapped. Taxi driver seat belt – optional. Like Sydney taxi drivers tho, the mobile phone calls are obligatory.
Checked into my hotel, and it's to my standards and a few hours and Rory will join me