It feels like a long time since I blogged.
Mainly cause I've been exhausted. Work takes it out of me. I don't like it. And I even don't like it when I get back from two weeks of recharging (or should that be refueling) holiday in the US. I've had one day back, and I realise all too quickly everything that's wrong with the culture due to the ongoing restructure. The pressures of work were spilling into my home too, and it's nothing to say of the things on my BF's mind – his work's really ramped up too!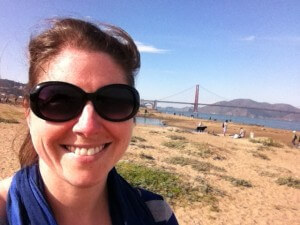 So it was nice to have two weeks away with my mother in the US. We spent about 10 days in San Francisco and then four days in Portland, OR. It was a lovely refreshing cool time, without much rain (but alas, SYDNEY! It's bucketed down since I returned early on Australia Day – that walk to and from the station is less pleasurable with an umbrella!)
I ate everything that was
caramel flavoured
cinnamon flavoured
maple flavoured
cheesecake-y
weirdly flavoured, like honey lavendar or caramel with bacon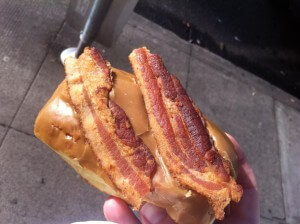 I've now rounded out to a whole number in weight, and it's ghastly! Even more ghastly that in a handful of days I'll be 30, and a week later, I'll host a fabulous dinner party, complete with catering, gown, map themed decadence. Reckon I can drop 10kg in two weeks? (I'm not serious, but I am eating healthier!)
Oh, and did I share? For Christmas, I got SURFING LESSONS – I'm sure I did. Anyhow, I have to fit that in at some stage, I'm really looking forward to giving it a whirl once the sun is out…
I think I'll do some grouping of my holidays photos, I'm thinking of posts
all the food
weird things about America (mainly text that one!)
you can buy that?
pretty stuff – houses mainly, but some art too
signs that I love, or just don't get!
a selfie (almost) every day
As always, I've been reading y'all – I'm just useless at commenting when not on the laptop. I'll work on that!