There'll be many a post on my two weeks in Japan, but I thought I would start with the big difference I noticed and didn't expect (like, obviously the language and alphabet is different!)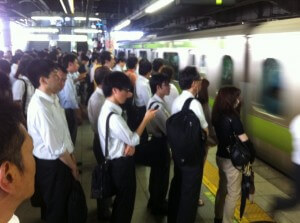 They are SO tidy – even though there aren't many bins, you just don't see rubbish lying around. I saw someone *clean* the pavers of an ice cream drop or two
There's no paper hand towel in bathrooms, almost across the board. My eco conscious REALLY like this! Instead, men and women carry handkerchiefs or what we'd call 'face washers' (terry toweling) and use it to dry their hands, or wipe their brow…
Japan is HOT! Wow, there was 95% humidity some days
They are such obedient people – they line up either sides of the train carriages in pairs. Just such restraint.
Everywhere seems very visually cluttered – some many words in your face! Negative space in print isn't something that's used as much as it could be
They certainly love a cute uniform with a hat!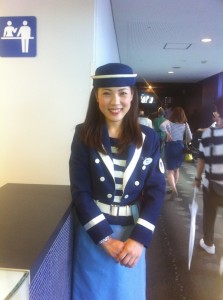 Just a short post for now, but I thought I should break my two week posting drought!