When I first started this management gig, I was drowning, and if it wasn't for the comments in this post I'm not sure I would have come to enjoy it! Then I came back a week later all jazzed up about acting as a manger. Well, today is the last day in the corner office, with windows on two sides, a door to close and a team to 'survey' from my perch. I'm a pleb' from next week!
Overall, it's been a great experience if not frustrating!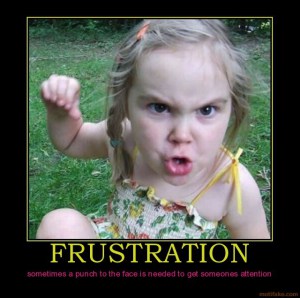 I feel great when I achieve results – sign off work my staff have completed, go in to bat for them with other managers. When I resolve the tangle of timing between minimising a bill for a customer against the company's costs to work overtime, and the safety issues of that overtime being in the dark whilst working on overhead assets. In the end, in can feel like win/win/win!
I set a target of getting 75 jobs that were more than 3 months since they were completed, financially 'closed out' – complete with close out paperwork. Of the 75, we had a total of 47 close outs submitted, and another handful had the status changed from 'completed' to 'incomplete, in effect bringing the target down from 75. Whilst we didn't get it all done, we still shouted the team 17 pizzas. It really helped develop some peer pressure (in a good way!) to achieve results, and rewarded the hard work. In the current climate, the carrot was the talk of the town!
It is annoying in some regards to pass the baton on. I know that the next guy will have to pick up things from halfway, just as I did, and neither of us are enjoying the disjointedness. Say nothing of all the outside world who has to keep up with the constant shifts in management!
What have I learnt?
A lot of 'my' staff try to seem busy, but struggle to complete time sensitive tasks, and then ask for overtime (answer: no)
Whilst a lot of staff's actions might make them appear 'dumb', one on one, every single one of them has the skills. I know why they were recruited
Make decisions! (so many people ask so many opinions, which just ends up delaying and confusing things). Know why you made the decision, and be willing to defend it to a point, and concede when better logic/ideas come around.
Write things down. I'm pretty good at forgetting. Most days I had a sheet of paper, with phone call notes and a 'list' of some sort, either from the day before, or the email inbox I'm trying to resolve. I date it, and when it's no longer serving me well enough, it gets added to the stack. Meetings' handouts were also dated and put in the pile. It ended up working well.
File emails in the inbox that don't require my action. Create files that make sense (some ended up with 4-8 emails, others many more… not all were worth it, but hey?)
Sort email files by sender or subject (as needed) or date. Really, before being a manager, I wasn't getting enough emails for this advice to be relevant or obvious. I had enough files, and they works, and everything was default sorted by date.
Use the office – shut the door for privacy. Those who really need you will interrupt (ie above you) or urgent enough to bother you. Get your head down and power through whatever. Or make those 10 phone calls and not annoy those who sit nearby. Ignore what you think they might think!
Offer to help, to do something that will make the roadblock easier/gone. Amazing the goodwill it can build (and the skepticism and confusion!)
Verbalise each team members goals, but don't expect them to align with their own motivations. There's no harm in sharing the targets, but don't get worked up when they aren't met. Just keep following up (pester power will work eventually)
And when there's nothing else: there's chocolate. With a special thanks to one (female) staff member who whipped it out for me at just the right time.