There's no great overarching theme of this blog – or this post.
This weekend, we went to an engagement party at the surf club at Maroubra Beach.  It was (likely) a 'friends' celebration of their January nuptials, and we thought it was a good cost saving measure.  A nice relaxed afternoon do with drinks and Mexican food (and delicious cupcakes).  And the upside of some gifts 😉  Speaking of gifts, I was stumped.  First I thought a tray, but the BF found out they already had three. Then I thought a cake slice… but they are all silver plated now, and while the costs vary, it hardly seems 'worth it'.  Maybe I should look harder for old fashioned silver ones?  In the end, we I bought something that I thought would last, and stands to my values: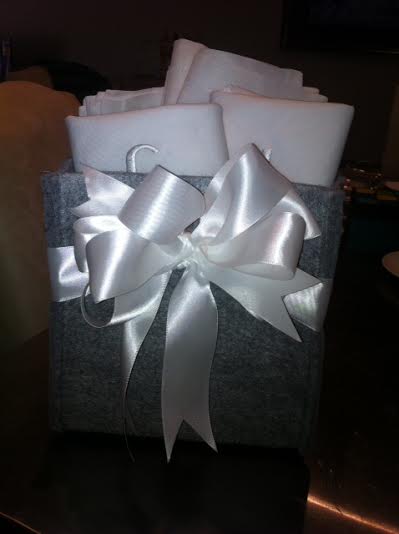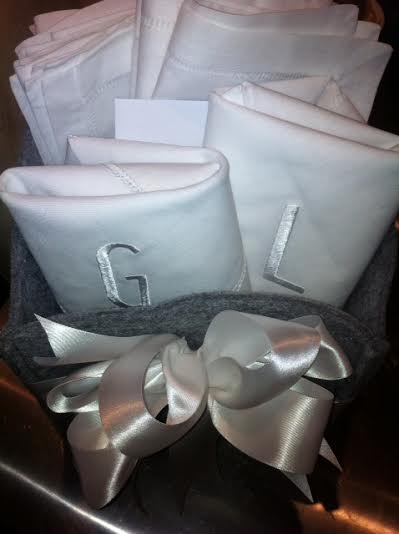 I'd have wrapped it in cello if I'd had some 'leftover' from something else, but I didn't. So I took it naked…
We also bickered about cooking.  Since ending the 12 week body transformation program (I lost 8kg overall), we've lapsed into lazy DINKs.   It doesn't help that my new role, which started a month ago and runs until the end of financial year (perhaps, likely longer) and some big pitches for the BF, and there was a lot of pizza and McDonald's.  It's weird that McDonald's is SO successful and so polarising.  Anyhow, on Sunday morning I escorted school children for the Salvation Army Red Shield Appeal.  As a reward, the certificates come with a card for a free Big Mac or Wrap.  Alas, we've agreed to one cheat meal a week, so they'll have to wait.  Although… seems home cooked baking is still slipping through.  Last week it was pear and pecan muffins, this week I made date loaf, and a caramel cheesecake for the bf.  He did get a Cheesecake Shop one for his actual birthday (time crunch again), but I promised a 'real' one.  I do much prefer the aftertaste of a homemade one… and there's no pesky coconut in the base.
My new role is part of the interim structure until this last layer of management is finalised.  I'm in a role that doesn't really exist yet, but will, in a slightly unknown but different form.  In any case, it's an opportunity to learn more about another part of the company, and make some in roads in ways I'm becoming known for.  Basically, my first 'new job' in the last calendar year saw me reduce outstanding works from ~700 "urgents" to ~150.  Now my new portfolio has suffered a simple spike, thanks to a better website, but needs to move from 800 to a more reasonable number.  Naturally, that's not my only focus, I'm also getting involved in investigations, which often lead to disciplinary interviews.  Taxing, to say the least.  The role also requires more hours, and has less earnt days off.  I suppose it's all a concession for more money in the bank (which I didn't need, nor really want… time is far more precious).
My half marathon preparation isn't incredible – but I'm still trying to get in 2-3 runs a week.  This weekend, I ran around the beautiful botanic gardens and the harbour with a school friend.  The powers of social media – we both went to school in another city, and she lives in a third city now!  She's a gun runner too – so she pushed me hard.  Glad it was only a short run though!!
So there you have it – just a chatty update about life… Seeing I'm diligently reading and commenting on your blogs, I thought I should come out of the silence…
How do you handle meals and planning when things get busy?  Any wisdom?