It won't come as a shock to those who know me, or regular readers, that I love France.
I don't love the kitsch French decor items – the Eiffel towers (she says, with two photographs of them displayed in her home) the shabby chic, the 'sayings' in French on stretched canvases. But I do love the French language, way of thinking, lifestyle, and just generally being IN France.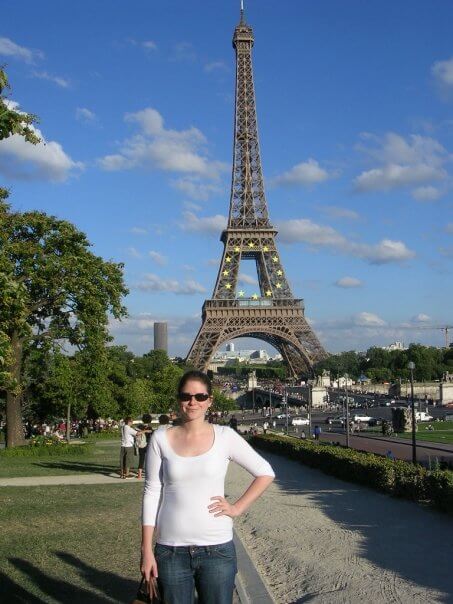 To be poetic, I feel my soul is refilled in France. Much the way a hug can restore your heart after a tough and emotional time. I feel I absorb so much from BEING in France. Not from seeing anything in particular, or traipsing through museums or art galleries. Just from being. Walking the streets. Speaking the language. Embracing the food (and my curves :o)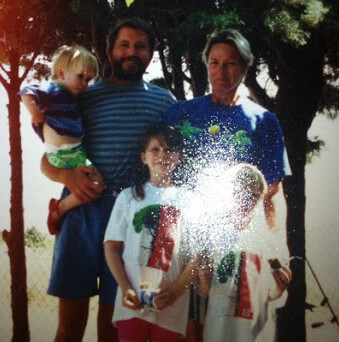 But why? Firstly, my parents have always been enchanted with France. When I was 9, my parents both cashed in their long service leave, and we moved to the South of France for 15 weeks. Yep, three children (one just shy of two years of age) packed up their 4 bedroom Queenslander for rent, and moved to a tiny stone place in tiny village in the south of France (Treilles). Did I love it then? Nope! The first night – a long jetlagged sleepless night with Fete de la Musique blarring in the windows of our one star hotel in Paris was not the start of a dream, but a nightmare!! And my parents insisted on sending me and my brother to school every day whilst they went to the beach with the youngest. The indignity! I didn't even use the bathroom at school (and I've since found out my brother also held out all day), they were that gross!
So, if not for the love of French salle de bains et toliettes, then what was it that captured me? I didn't even love French classes at school in Australia (and much less the strict French teacher). I didn't study it in the serious senior years of high school. Though I always kept the thought of French as part of my university studies. In actual fact, both my parents learnt French in the years of free tertiary education when I was a baby. Still, it's not clear why I would hate my French classes at school and still aim to study it at university, right?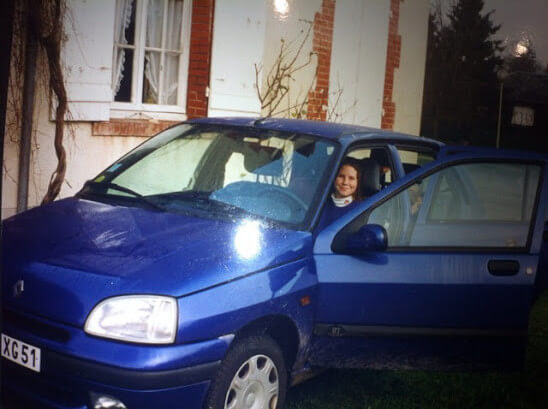 Perhaps it was (at least) the 3 visits prior to my adolescence. (In actual fact, I've lost track of my 'visits' to France, I must dredge up my childhood passports to check!). My parents, bless their hearts, forfeited other luxuries for the eye opening joys of travel. And there's no going back from what the wunderlust it's struck in their three children.
I think at the heart of it, I wanted to be part of a secret club. That club is those that are bilingual. In Brisbane, where I grew up, that's not particularly common. In Sydney, it's laughably common! But in my childhood and adolescence, I dreamt of the ability to speak another language. To learn a 'code' that others didn't know. To infiltrate another culture and not be known as a foreigner.
And that might be why I love France. I finally have got the stage where I feel like I'm a foreigner who's in on the private joke. I (mostly) understand what's going on, what's being said. Having spent a year studying in France, I feel I understand the French psyche. I feel I empathise with their desire for a short working week, good food and a socialist health and education system. The biggest marker of my fluency was when I could bicker or 'fight' with public servants! There's nothing more French (imo!)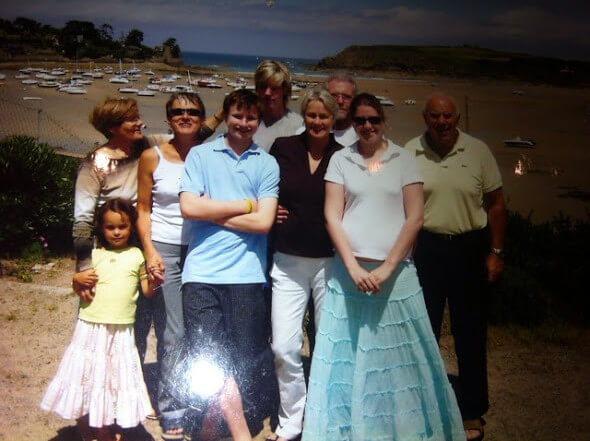 Aside from the language comprehension, I do love all the cliches. I like the 'proper' winter that we don't have in Australia – the need for woolen coats, scarves and gloves. I love the chic style that is so effortless (and I like to believe I've got it too ;)). I love the perfection in pasteries – the glossy mirror finish, the delectable flavours. There's not just 'it looks nice' – it'll taste nice too, certainly better than some things I 'enjoy; in Australia! I love the intensity of flavour – of coffees, hot chocolates, everything really! I love the history, the huge windows, the ornate stone work. I love that they scrapped a stack of streets to create orderly boulevards. I love that they have a public transport system that started as Australia got a constitution (1901). I love the rigours of their education system, that's tentacles reach as far as former colonies as unique as Vanuatu! At the heart of it, I could say I love the unequivocal confidence of the French.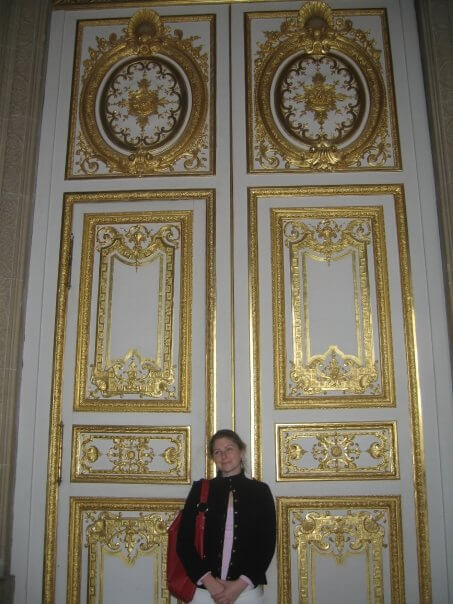 I've never thought to hate France. I have struggled with the language, certainly as an eight year old in a foreign schooling system. We were actually 'asked to leave' the village school as teaching us was too hard in the mixed age group class. Thankfully the neighbouring village teacher was far warmer to us, and to this day, she's a friend of the family's.
I'm not sure if I've adequately even began to describe the pull that France has on me. It is somewhere that has me entirely in love, and at ease. Even a week doing nothing in France is still better than most things I can think of! One day, I dream of living there. When, I'm not entirely sure, but my life is long.
Does one destination or location enchant you entirely?