I know many of my readers, are readers of books too! So I thought I would share my top 5 books. Not my latest reads but the books that years later I still remember and I want to share with others. And none of them are what I'd call classics either! Each of them will probably reveal a little more about me too.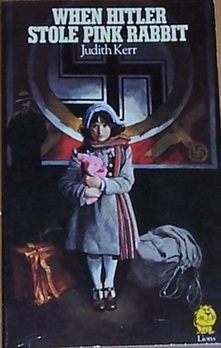 When Hitler Stole Pink Rabbit by Judith Kerr
This book was read to my year 6 class by Mrs… oh wow, I don't remember her name! Mrs Jones! Or was in Year 5 – what a memory I don't have (I had the same classroom those two years, so perhaps that's why I'm confused).
This novel was my first introduction to Nazi Germany and the Holocaust. Since then, I've devoured countless books on the holocaust (my book collection features them heavily). The title refers to the characters decision making on packing toys. Until I moved in with the BF (two months ago), I slept with my teddy bear. I promised him (and past BFs) that when I had a permanent bed mate, I would shelve Jessie. To this day, I miss her, and when I'm sick, the BF gets her for me, to cheer me up.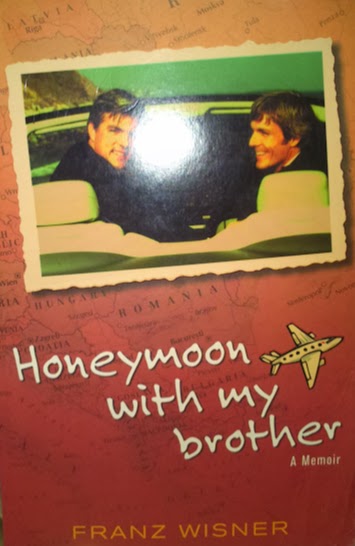 Honeymoon with my brother by Franz Wiesner
This book is the true story of the author being more or less left at the alter. Instead of 'wasting' the once in a lifetime trip he'd planned, he signed his brother up, and they started seeing the world. It's a story of healing, but more than that, what I took away from it was the desire to travel genuinely. To travel and to LISTEN. Not to read Lonely Planet and go where everyone else goes. I don't travel with a guide book (and sometimes, I regret that!). I ask people in hostels and hotels what they like. I go wherever, and enjoy the journey of walking streets. I go to Jewish Museums (everywhere). That probably goes back to the first book!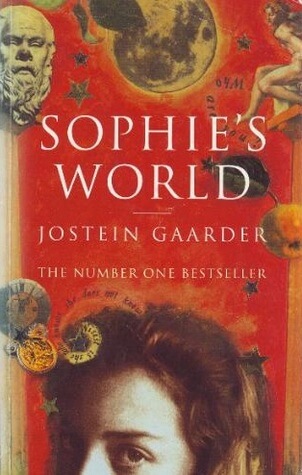 Sophie's World by Jostein Gaarder
Not be confused with Sophie's Choice, which I also enjoyed, Sophie's World is a book that introduces a child to philosophy. Every book by Gaarder is a masterpiece in my mind, and develops and introduces new and challenging concepts to me. She has an incredible knack for storytelling.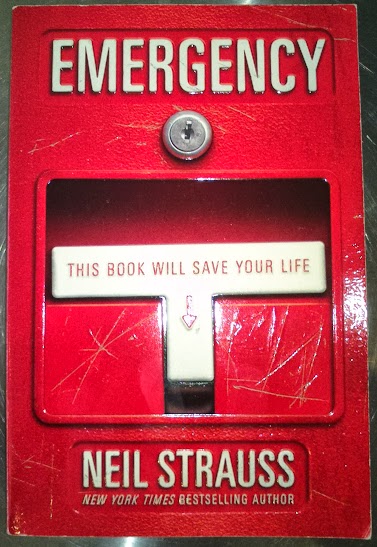 Emergency by Neil Strauss
I was in NYC in 2011, and browsing Barnes and Noble. I was hoping to find secrets in a Postsecret book, but didn't 🙁 I wanted to find something to read, as I'd exhausted my supply by this stage in the trip. I find it so difficult to BUY books, because I don't (by and large) keep books. I wanted something engaging, but enduring. I'm not sure how I resolved to buy Emergency, but it was my first introduction to 'doomsday preppers'. I do like end of the world movies, so it probably has something to do with that. Nonetheless, it still sits of my bookshelf and I keep thinking 'I must get some candles, and a canteen of water, you never know what could happen'.
Each peach pear plum
This is the only childhood book I was adamant could not be downsized or rationalised. My mother loves to downsize, and when you move 10 times in 10 years, I'm lucky to have any childhood books still standing! I love that it rhymes, incorporating all the characters you know from other stories – Mother Hubbard and Tom Thum. It's just such a joy to trip along through the story, and the illustrations always capture my imagination.
How about you? What books changed your life? What book are you always telling people they just *have* to read?