To keep with my 12 in 2 goal to run a half marathon sometime by the end of 2014, I signed up for the Sydney 5km Neon Run this past Saturday with my water polo coach and some of her friends. The run was in the evening around the Domain and Mrs Macquaries Chair – iconic parkland around Sydney Harbour.
Here's the foursome: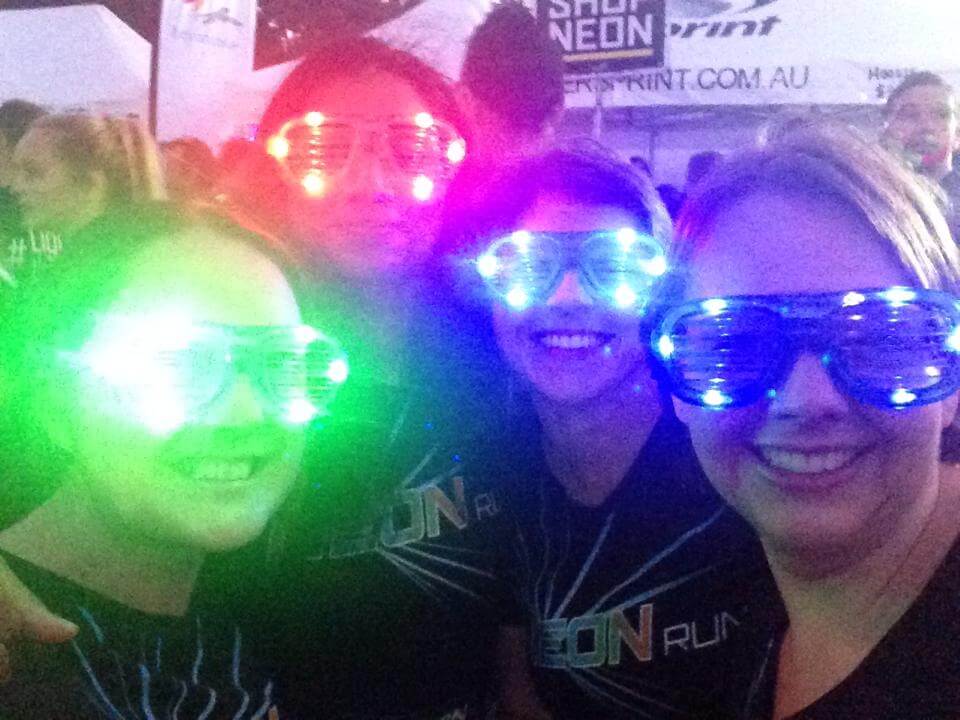 The glasses were $10 (!!) each – seems a lot for plasticy goodness with LEDs. I wasn't going to buy any (partly because I didn't bring any money, and partly – well regular Wednesday readers would know why). But the team bought me a pair, and were smart enough to know they just HAD to be blue!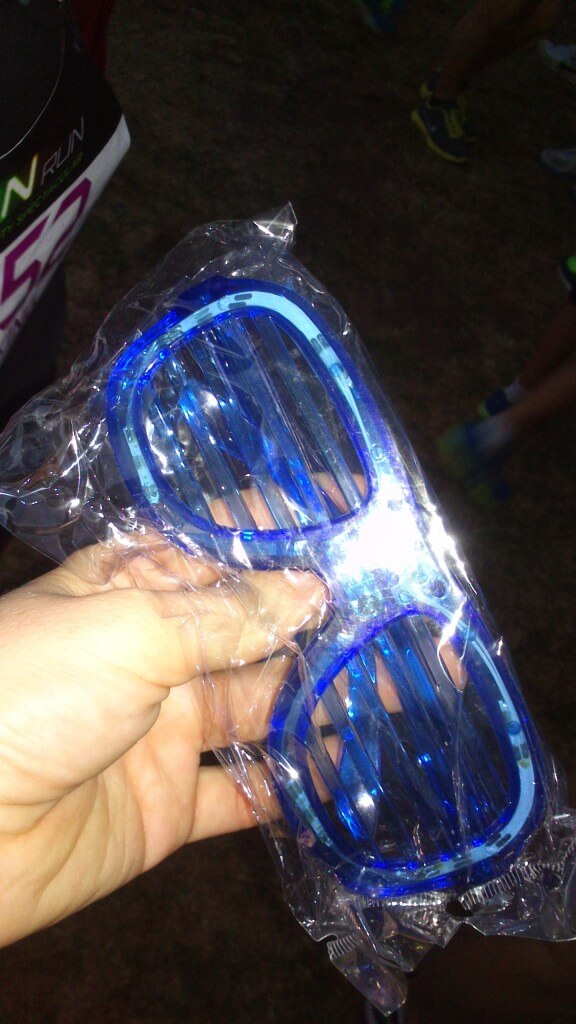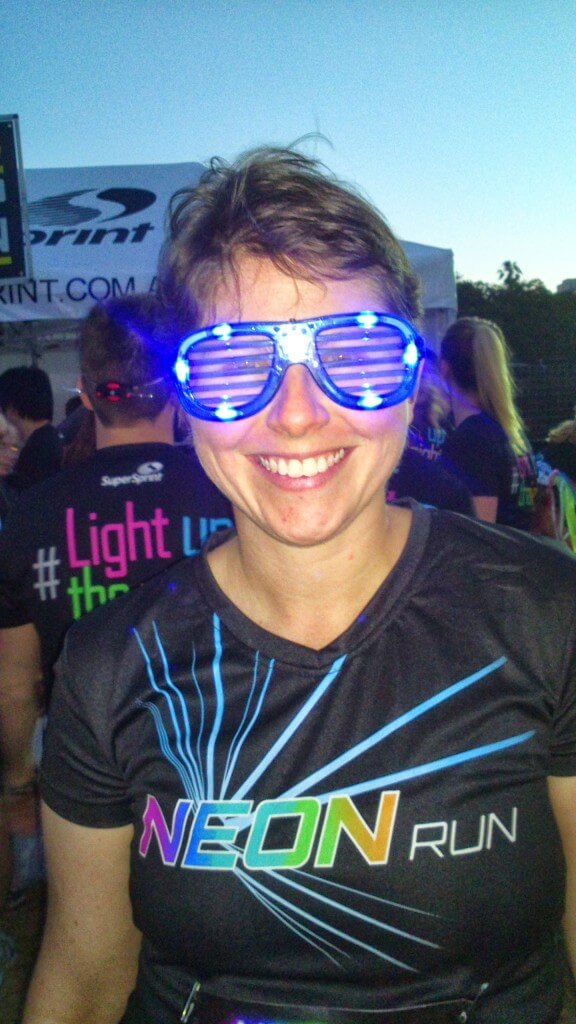 There were other merchandising options, like these: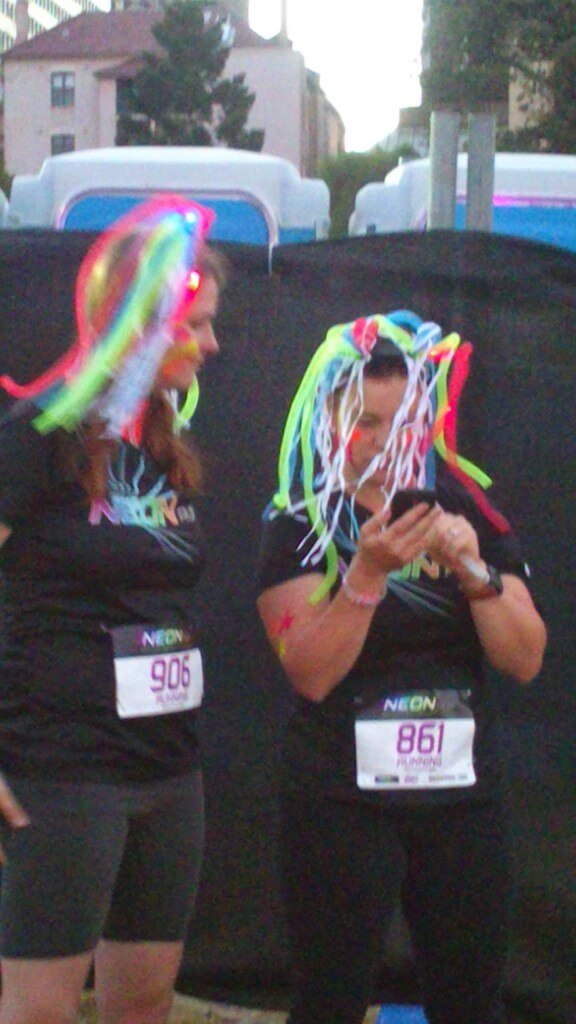 Here's the crowd, it was a small event, relatively speaking. That being said, we entered in a walking group, but did want to jog a bit. Sadly, there were too many people underfoot at the start, and of course after our first burst of running, we weren't as interested anymore! There were four different music and dance stations, as well as fantastic harbour views! We did run the last 750m plus to the finish, which was nice.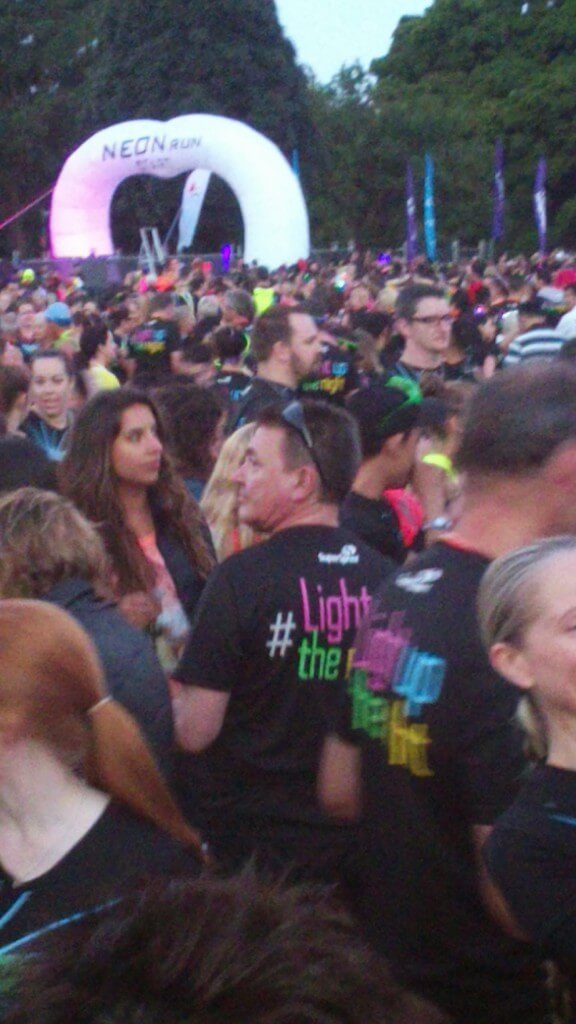 My phone ran out of battery not that much later, so there's no 'night' photos, which is when the run started. It was pretty amazing to see all the costumes, and we vowed to amp it up next year. I'd love me a bright tutu, though I'm not sure how comfortable it would be to run in! There was one guy just in fluro jocks – and painted on suspenders! And it was cold at the start line… So he was very daring.
Events like this a great – legitimately FUN run (or walk). I'm pleased to report that they used paper cups (unlike last time) AND they had lots of recycling bins for the cups too! Sadly, the glasses were plastic wrapped, as were our ice lollies filled with rehydration fluid, handed out at the finish.
For more fun photos, see the Neon Run site.
What's the most fun you've had exercising? (Or is that an oxymoron to you?)