Extra Organised is a blog I used to read, lost and have refound… As is often the case, other people's posts inspire my own, and so without further ado, I shall too make a list of 12 goals to achieve in 2 years. I have linked above to her specific post. Sadly for me I can't comment on this blog (or any typepad blogs) which makes me sad, but hopefully the link will alert her to my interest!
1. Dinner at Quay – done in January for my birthday. They have the menu online so you can all ooo and ahhh
2. Dinner at Aria – next birthday seems like a good idea!
3. Sydney Harbour Bridge Climb – might just happen this month with a Norwegian friend in town. Otherwise, the BF and parents are getting sick of it being on the gift list so…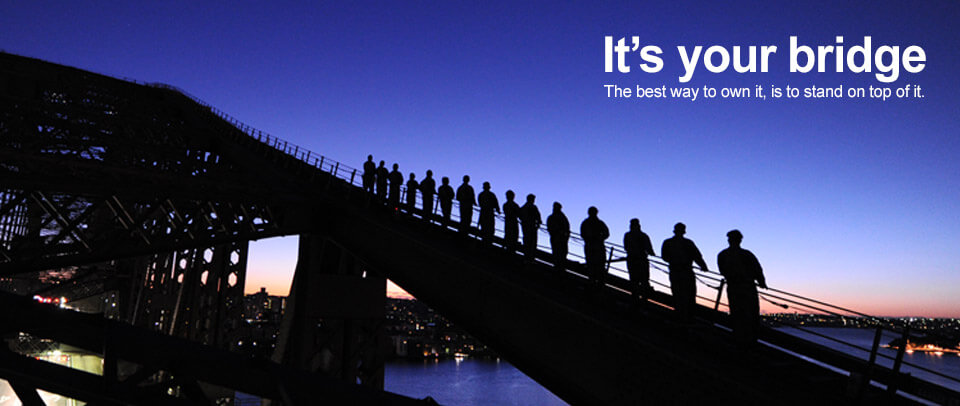 5. Go Zorbing (likely on the Gold Coast) The Gold Coast site shut up shop, so to NZ it might be!
6. Visit Lexi in NZ – if I don't put this on a list, I know I won't make it a priority. And NZ is oh so close to Sydney, I'm not sure why I can't just DO IT!
7. Do a knife skills course – for cooking of course
8. Learn to surf – I have a friend who seems to be into the idea of doing a camp style adventure!
9. Read the new testament – thought I'd down grade from 'whole bible'. I want to ACHIEVE these goals not get down that they are too hard! See my progress
10. Go on a silent retreat – people who know me will wonder. A friend has done it, so I have an 'in'
11. Run a half marathon – this is really putting it out there! Anything that's money based, I seem to have the commitment, but health and fitness, not so much! (Update 1)
12. Plan and prepay my funeral – morbid, but then people call these bucket lists!
To be honest, I struggled with this list. I feel like I have to have achievable goals. Things I can actually DO! Some of my goals aren't that short term… some are just having stuff (silliness personified!) And travel destinations (whilst I have one or two) don't really excite me the way I wish they coulda/shoulda/woulda. It helps that I've been privileged to tick off so many travel based goals I see on other bucket lists – maybe I'll post of all the bucket style stuff I have already done?
What's your 12 in 2?