WOW!
Firstly, the budget airline that flies to Iceland is called Wow, but I meant the Blue Lagoon was just amazing.  I came to the lagoon straight from the airport, as the lagoon is closer to the airport than Reykjavik, so it's worth doing it at the beginning or the end of the journey.  I'd planned this component of my holiday carefully, setting up a coach transfer from the airport, booking in the Blue Lagoon, as it seems it can get very busy.  Overall, it was rather seamless, save for the 'where's my coach' moments…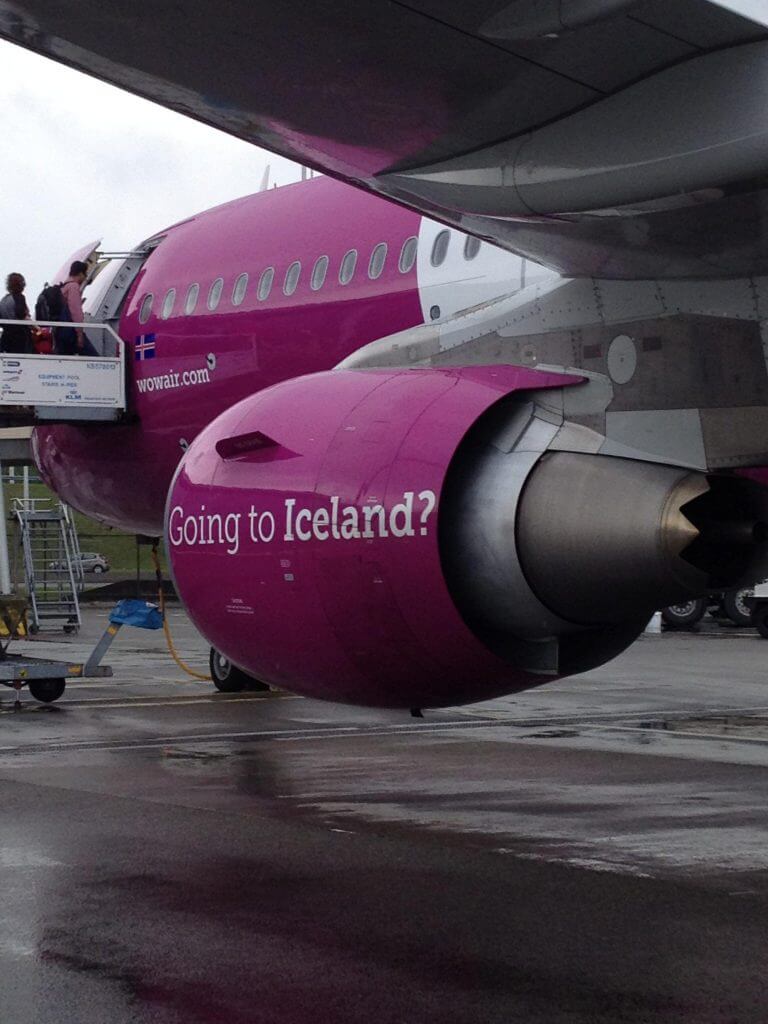 Arriving in Reykjavik (which is taking a lot of brain power to spell without using autocorrect) it was rainy and super windy.  Thankfully we had the aerobridge, unlike boarding in Amsterdam, where I got a bit rained on lining up to board.  Wow is a super low cost carrier which means they checked and checked again one's luggage.  I paid for a checked bag, even though my suitcase would fit in overhead bins.  I carry my swiss army knife, so it has to be this way.  Otherwise, I had a backpack, and sick of carry my winter coat, I also had a light bag with the coat and some snacks in it.  Of course, that did not pass the watchful eye at the gate, so I held the snacks and draped the coat over my arm, and suddenly all was right in the world!?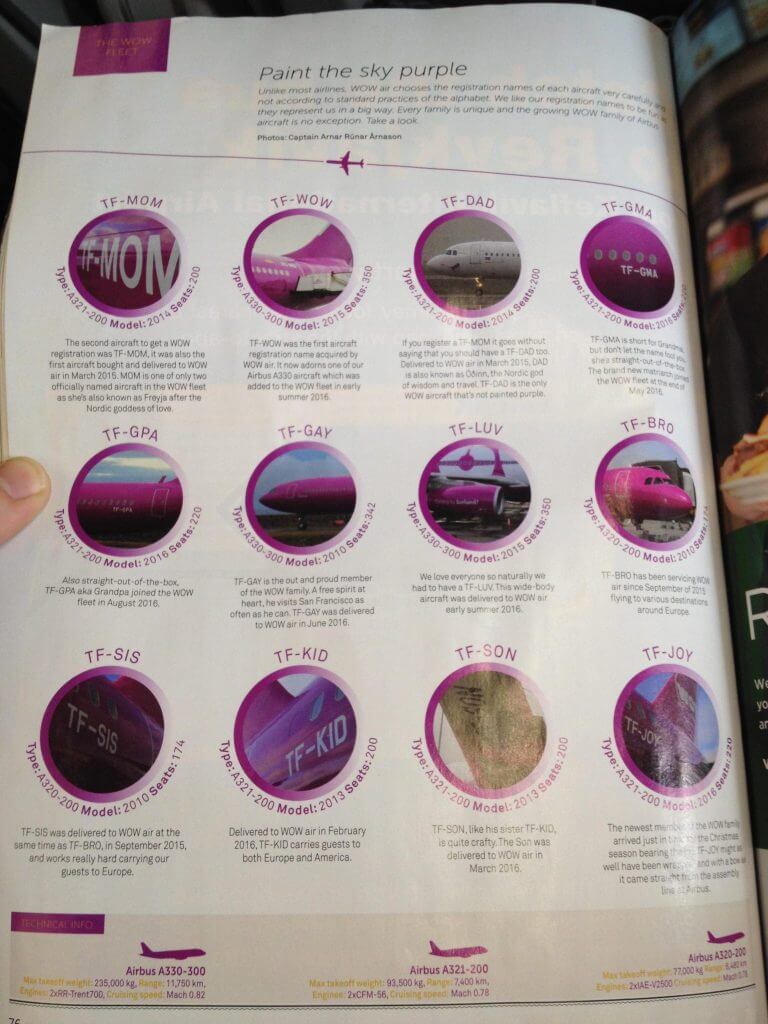 The in flight magazine and the branding on the planes clearly show that the airline has a sense of humour! I wonder if all of Iceland will be like this!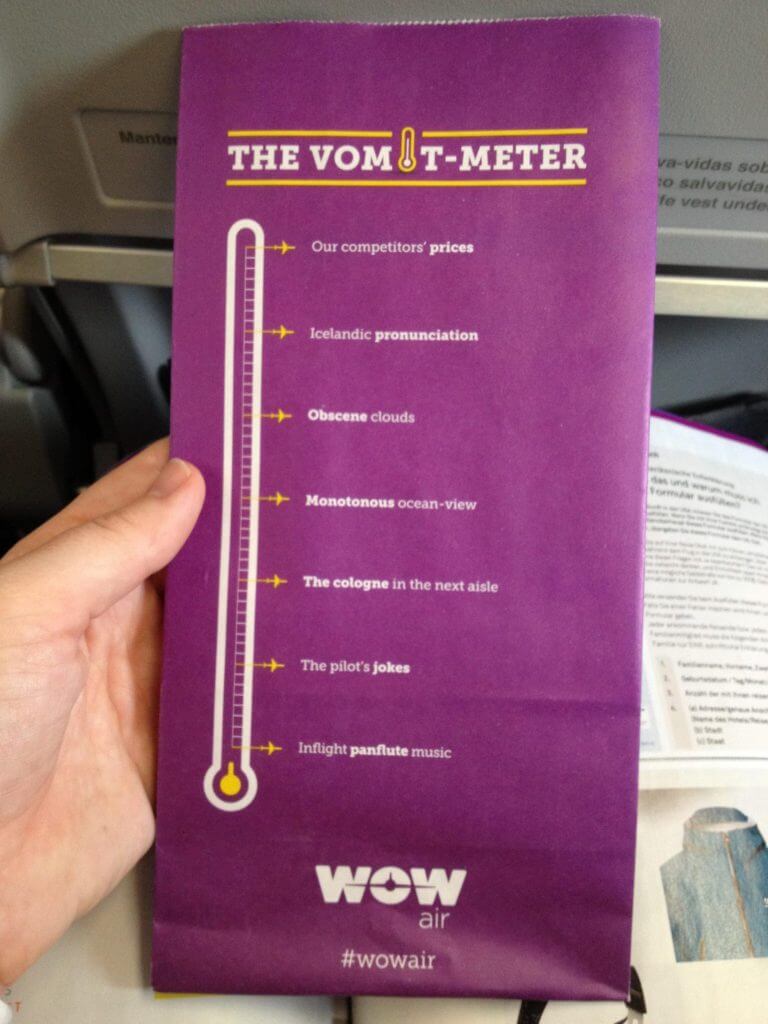 On arrival at about 14:00hrs  I was an hour and a half early for the bus shuttle I'd booked.  There is a competing company, which was heavily advertised in the in flight magazine, and it seems they to depart at the same time.  I suspect the coaches are aligned better with departures than arrivals, but who knows.  In any case, I found a quiet location to eat some snacks and reorder my possessions, and get those gloves and second coat ready – it was blustery and rainy outside.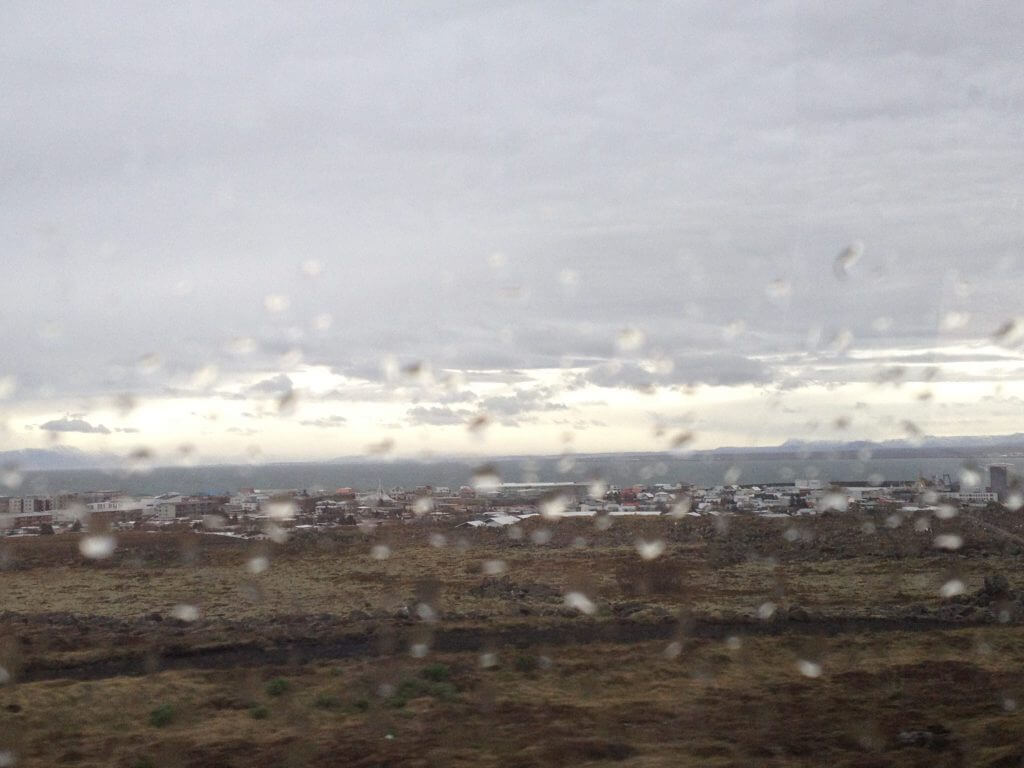 At around 15:00hrs I went looking for the bus I was meant to take – braving the cold.  My oh my did the wind cut through me!  I saw the brand of buses I needed, but not to the right location, so I asked and was advised to proceed to the carpark.  I waited out there, getting increasingly cold (and struggling to turn the pages of my novel in polar fleece gloves) and decided it was 15.15hrs and I didn't want to miss the bus, I would return to the terminal to confirm the pickup location, as the bus was due to leave at 15.30.  They reconfirmed the location (in the carpark) and advised I could wait til the last minute to head back out there again.  When I did return, I went over to the bus (which had been there for all the time I'd been in the carpark, but without a driver).  I went to the driver, and he loaded my bag.  And then we left.  Yep… I was the SOLE passenger!  Lucky I wasn't waiting for 'my people' or the crowd to congregate with!!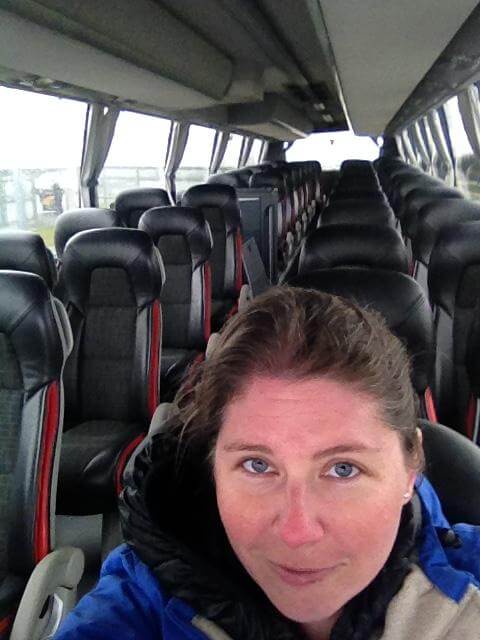 The bus trip showed just how different the landscape is – there's definitely as sense of lunar.  It is very rocky and then a light moss.  I was interested to see a sign at the Blue Lagoon that advised not to smoke near the moss as it's flammable!  It was rainy, but I attempted to get some initial photos.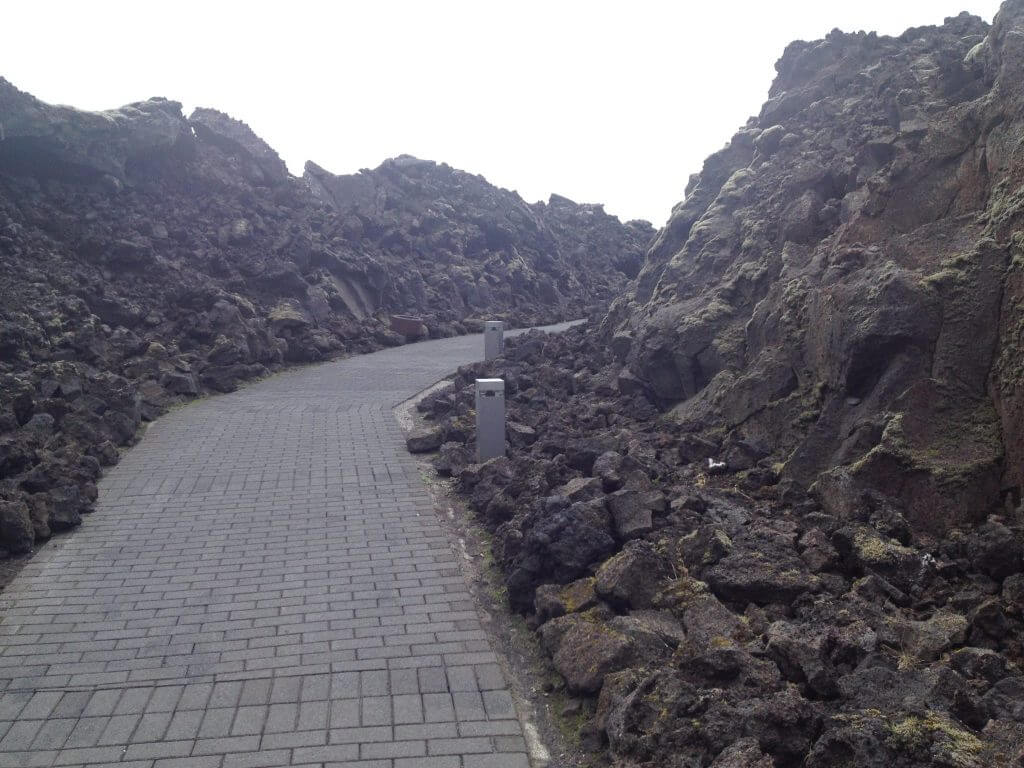 Arriving at the Blue Lagoon, I placed my suitcase in the little luggage area out house, and took a ticket which was to reconcile my bill later.  When I entered the change rooms i discovered the lockers were certainly large enough for my suitcase, and I felt cheated!  I quickly peeled off the layers, down to a bikini – which felt so strange given the cold 'feeling like' 1C!  I put on my flip flops and took my BYO towel (both items can be packaged for a further sum, but it didn't seem worth it to me).  Of course, there's little use for either item for long… as the main aim is GETTING IN THE WATER!  There's hooks everywhere to hang the robes they provide or your towels.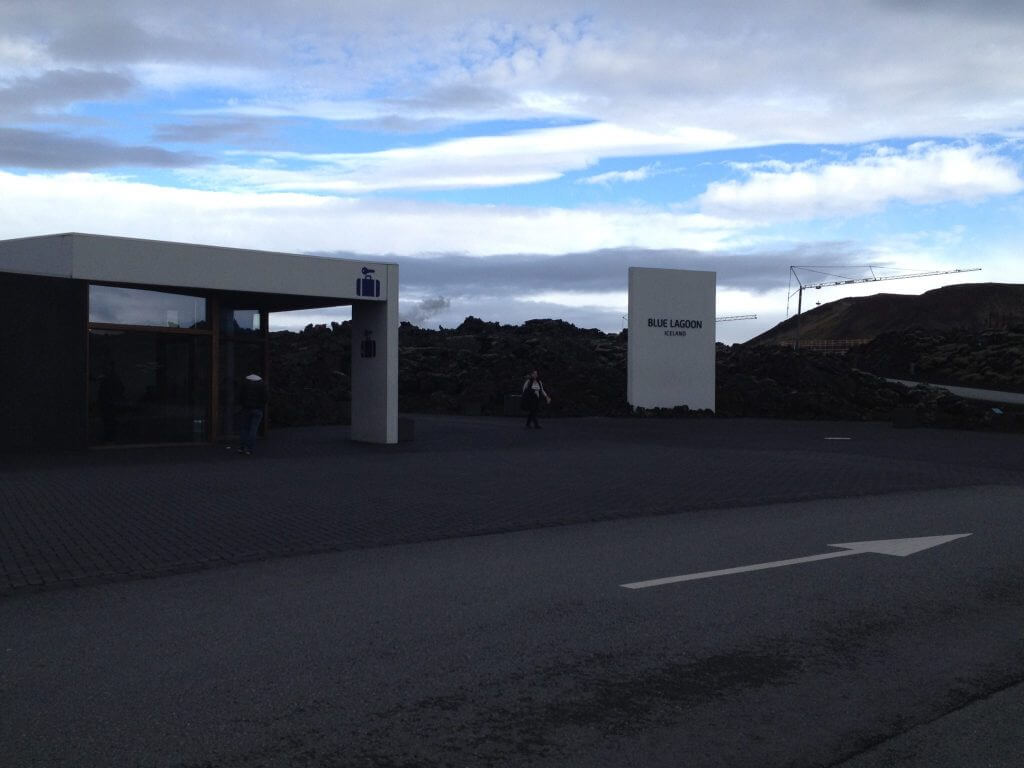 Before entering the lagoon, you have to shower, without your swim suit.  There's a great graphic, as languages vary!  There's provided conditioner, which you're advised to put in your hair to protect it from the damaging silica.  There's also body wash.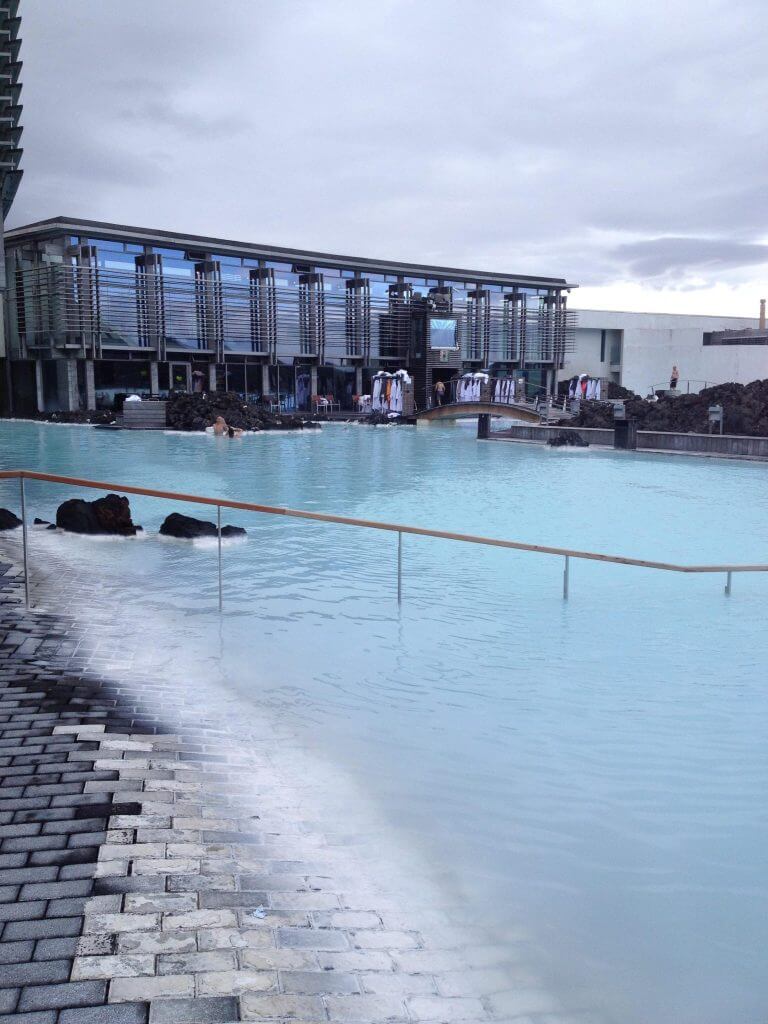 This is the pavilion you enter the water from
I wasn't game enough to take my phone into the lagoon – many were, and undoubtedly got some great photos.  The great advantage of me waiting was that the weather cleared, resulting in blue skies which were just delightful!
In addition to the little coves in the lagoon, there's some steam rooms, a water fall, and a 'bar' where you go to get a silica mask (or if you paid extra, a second algar mask… all this is policed through a coloured wrist band system, which can be used to buy drinks in water too).  Early on, I went to the steam cave, and overhead Australian accents.  I said hello, ad befriended 22 year old Paris and her mother Tanya who are in Iceland for a wedding!  From then on, we circulated to the extremities of the lagoon, they showed me where to get a mask.  The mask is white and feels so soft and smooth going on.  You leave it for 10-15 minutes and then wash it off.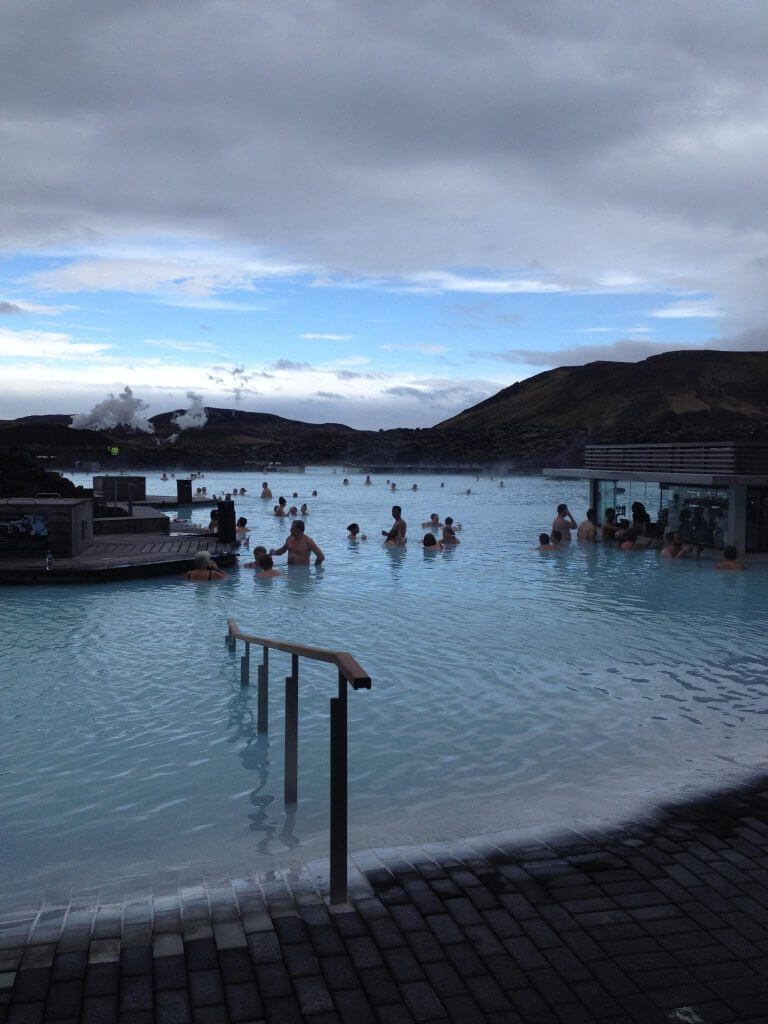 After about an hour in the water, our finger and toes were like prune, and Tanya was ready to leave the water, and so was I!  Then you back track – returning to the showers. I felt a bit… over warm water by this stage, so just rinsed briefly. Then I found my towel I'd left rolled in the interior racks, and proceeded to dry off.  This is the Turkish towel I bought last year and have pretty much never used!  I kept eyeing off the provided towels, as the fluffiness seems to equal drying in my mind.  I also used some of the provided moisturiser.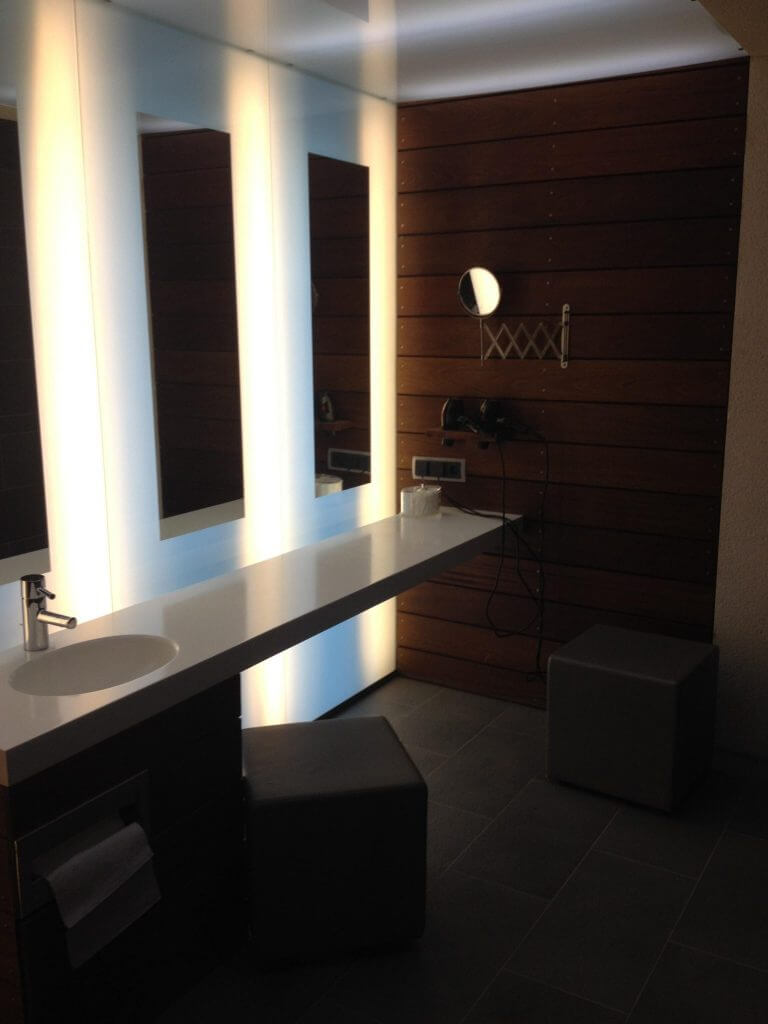 Returning to the locker area, there's bays of hair drying facilities, and a sink, and cotton buds and cotton rounds.  It's all very chic and stylish.  Once I was dressed I wanted to head back to the outdoor cafe/bar area I'd come through to get into the water… however this isn't allowed.  There some clear segregation of clothed/unclothed! Thankfully there's another area where you can get photos.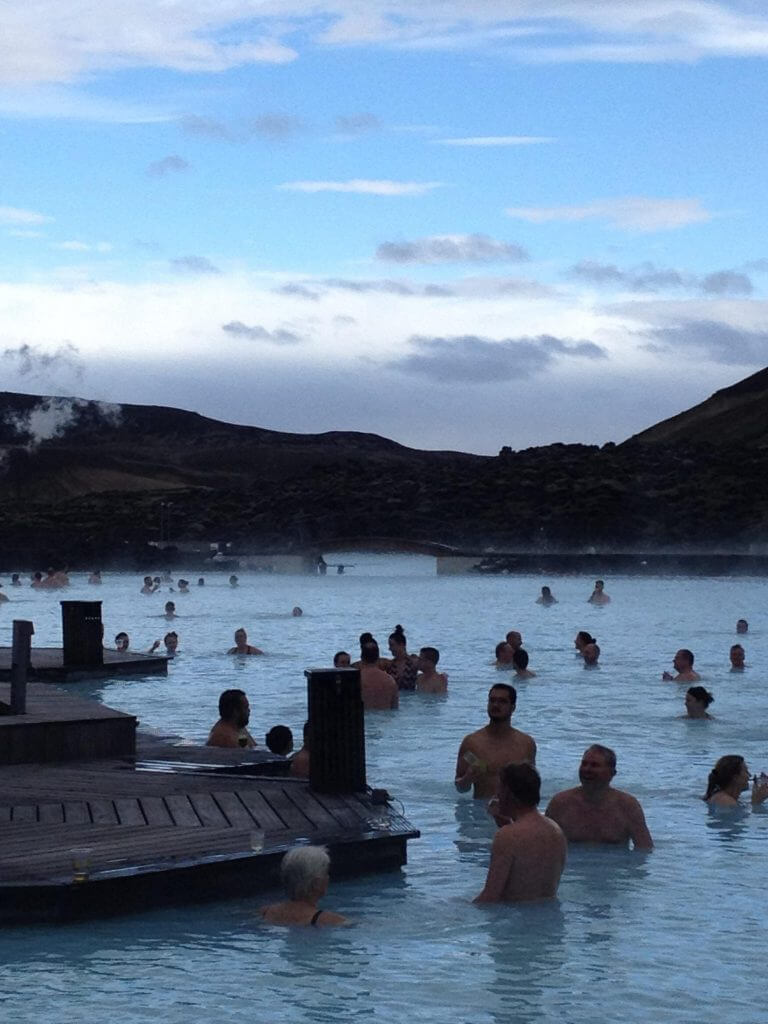 I foolishly didn't prepare to coordinate all this 'dressing' with the bus timetable, and when I did look, it was 7 minutes past the hour, and the bus was due to leave on the hour, every hour.  Thankfully, like almost everywhere I've been this trip, the cafe in the Blue Lagoon has free wifi.  So I drafted this post!  My face feels super smooth, but my hair feels dry – and perhaps the edge of my face and hair are still not 100% clean of the mask…  But I feel much warmer after the windblown airport carpark and bus hunting missions.  And it's been so nice to see the clouds clear and see blue skies!