Here's a post I drafted last August…
I think I want to visit the US this year. I mean, maybe. I've lately felt a little 'over travel' so I'm not going to make myself go. However, there are some places I love to go, and some new places I just keep reading about.
Like Portland, Oregon.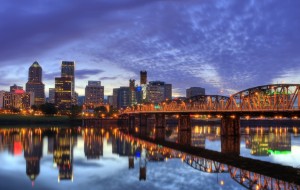 So, as this blog is my memory, I shall link up to the first inspiring post, from Young House Love:
http://www.younghouselove.com/2012/03/this-land-is-portland/
Then there was a much more recent post, again all about food, here:
http://glutenfreegirl.com/2013/05/gluten-free-portland/
I mean I think the blogosphere is making it clear that I just MUST stop off there on my next soujourn!
I'd always swing a trip the the Big Apple, even if it's only to do all I've done before – mainly just look in the shops! I could make it to the factory/make your own converse place that I missed last time? What else? Try and find some of the spots they filmed 'Suits' in – that's the cheapest thrill ever, finding places used to film things *without* the costly tour – it works well even for lesser known shows now that the internet can help!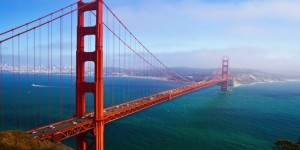 I've never been to San Francisco, so I'd like to visit (and give all Aussies seems to fly into LAX unless they are doing around the world) it should also be convenient with flights too!
The real question is how would I fill my days? Something I always struggle with on holidays, home or abroad. I feel like I have to make the most of the time, or the place or both, and I need a good list for that to happen. This isn't much of a list… HELP!
And now back to real time. My mother's just been accepted to a writing course in San Francisco. So, of course, I agreed to accompany her! Last night's fortnightly family dinner, we burnt a hole in a credit card (of course, dutifully paid for with cash today) buying two tickets to SFO!
We're spending two week in the US in January. Keep in mind I head to Noumea, New Caledonia for a week at the end of this week (and after my Halloween party on Friday night), and then there's a family Bali trip in September planned. Gosh, I am lucky. I keep thinking 'if I had kids, I wouldn't have the money to do this' – so I'm making the most of every opportunity!
So – how should I fill my days? I'll have most of my time in San Fran, and then we might fly to Seattle, and then drive to Portland. It's all a little unclear. Mum's got NO idea (or reason) to visit Portland, so I'm going to have to campaign hard there 😉