Massages in Phuket are about 300THB or AUD$9. The quality varies A LOT, between 'stores' but also between masseuses, as we both went to a place twice, and had totally different massages despite asking for the same thing!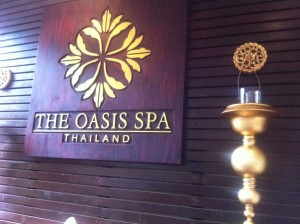 However, we walked past a 'first world' swanky style massage and spa place. So we took a brochure.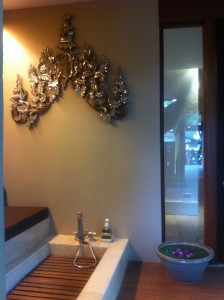 They had massages at 1200THB, which seemed OK, and so I committed to going on our last night.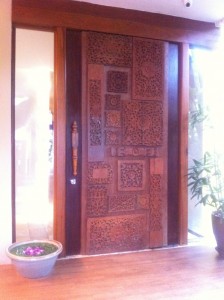 I decided I wanted a compress massage, which I thought I'd seen in pictures… When they put hot face washers on my feet, I thought face washer = cold compress to some people? Alas, that was just a red herring. The massage was what I had originally thought!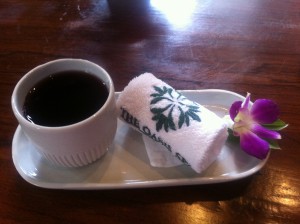 Before using the compress, which I never saw and therefore didn't photograph, she warmed her hand with it, and pressed it to my bare skin. She slowly repeated this up a limb or section of my back, before using the compress.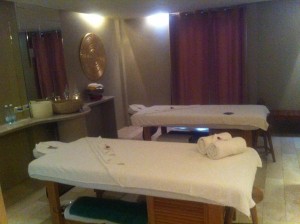 If you're wondering, the air was scented lightly with lemongrass. There was air conditioning, a pleasant noise for a massage in Thailand, and traditional Thai music.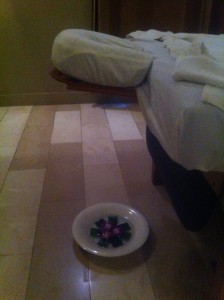 They'd thought of everything… there was a safe for my stuff. And a disposable g string too! Not the the massage was a 'dirty' as an oil one was another night.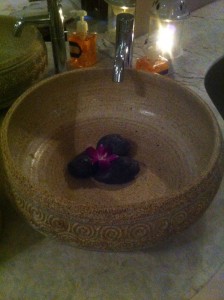 The place was just immaculate. I almost wish I hadn't gone the last night, and splurged on another!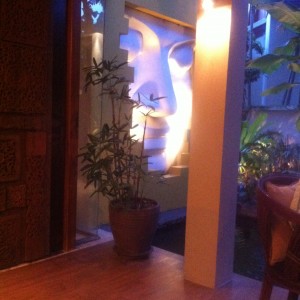 All loosened up, I went and met the BF at the place with the 100THB cocktails… we then went to dinner, and then another (cheap) massage. Oh, and some souvenir buying!