The countdown is til I move back to my normal office. It's all very uncertain, as I've applied for another role (not at my normal office location, this time, south, but with a car as part of the package). So I'm not sure if this will be a short term stop over or part of a longer 'settling back in'. In any case, I'm not regretting turning down the promotion 'up north'. I still woke today, dreading the commute. I still cursed the sweatiness hustling to not miss my train. And I cursed again as I got home 12 hours since I'd left, knowing I have yet more hours to work to get some time off for a funeral on Friday.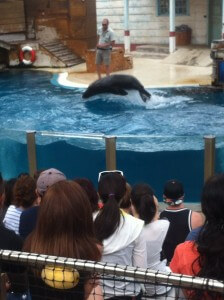 All I can hope is this move in work will mean a more regular return to blogging! Though I note other professional women amongst my readership have slowed down blogging too, which makes me feel foolish to boast having more time! Thanks for making me feel normal, in my irregular posting, Lucinda, Fiona and Amanda – Dar & Laura you put us all to shame, what IS your secret?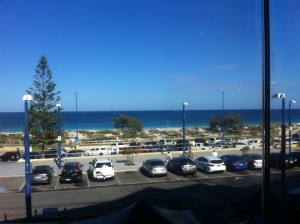 Outside of work, I spent four days in Perth with the BF last weekend… it was totally last minute (as in, the flight disappeared from being sold online within the time I was looking at it!) It was an expensive last minutes decision, but critical to my mental health, so I'm glad I did it. The BF spent the remainder of the week in Perth, so I 'stayed over' with my empty nester parents much to their delight. Of course, they spoilt me, with breakfast (fruit salad, yoghurt and toast) set out for me. And waking me gently rather than an alarm. And dropping me at the station, or picking me up from the airport during peak hour. So I felt like a special someone for a little while, which was just what I needed.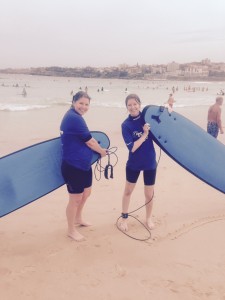 I've totally forgot to share my embarrassing surfing lesson photos with you – I have to more lessons to look like a pro (and lose 10kg I've gained of late!) Still, it was a fun and exhausting work out. And the weather was far nice that the picture, but it did turn at the end, and lovely at the start 😀 A cyclone or two have delayed me from going back the past two weekends. But I did pilates in the park, and a run, a first in a long time. My body is screaming, let me assure you!
How are y'all?