Following the trend of some of my favourite blogs (Declutterer by Fiona and An Exacting Life by Dar), I'm posting a day in the life of an electrical engineer at a big power company in Sydney. This is a hybridised version of how I think today should go based on other days!
5.38am – 6am: wake up to my alarm that's progressively one minute earlier every day. Get on my sports gear and head out for a run/walk of about 2kms
6am – 6.40am: shower, dress, eat breakfast, tidy the kitchen, read some of the bible, snuggle with BF and talk about day ahead
6.40am-6.55am: drive to work – the best part of this time of day is it's not too busy, and we all know what we're doing, there's few 'silly drivers' and never crashes or breakdowns 😀
6.55am-7am: stop at the local cafe for a mocha (since the work coffee machine broke). Love they know me and my order, and now have a bowl with change for us regulars to deposit our payments.
7am: Arrive at work, archive all the 'blog' emails, but click on a few favourites, and load one or two favourite blogs in the browser (that I don't get via email). Open work emails and read the latest.
7am -8.30am: Review spreadsheet of 12,000 notifications for tasks, focusing on the urgent (5) and priority categories (455 with 34 overdue). Make phone calls with field supervisors to discuss the requirements of the oldest jobs – outage requirements, times of day, what their site visits established, what I can do to help resolve the notifications. Draft a letter to customers advising them that the previously planned outage has been cancelled and work can now be completed without an outage. Write paperwork for other switchings, reviewing the loading on the substation (low voltage: 240V/415V), looking at the isolation (low and high voltage (11kV) as the job requires), printing applicable maps, and attaching forms to be completed, before emailing them to all the required people. I must check if there's any key customers, or medical customers if I'm planning an electricity outage, and ensure I meet them face to face, or speak to them on the phone, to be sure they understand the power outage and the impact on them.
8.30am-9am: Commute to another depot for a bi monthly meeting of the safety equipment and uniform committee, as I'm the female representative.
9am-11am: Review decisions on clothing and safety equipment (wonder about my post, if it went live automatically at 10am… if anyone is reading it yet ;))
11am-12pm: Drive to suburb to deliver the amended letters to the industrial customers that will no longer have an outage. Drop by another depot to drop off old uniforms (from before the rebranding – the company assures us they are being recycled. We're not allowed to donate our clothing to charity without removing the logo, which effectively renders them useless).
12pm -12.15pm: Heat my lunch and chat to staff at this depot. Discuss recent restructuring briefing, and bemoan the changes to the overall culture.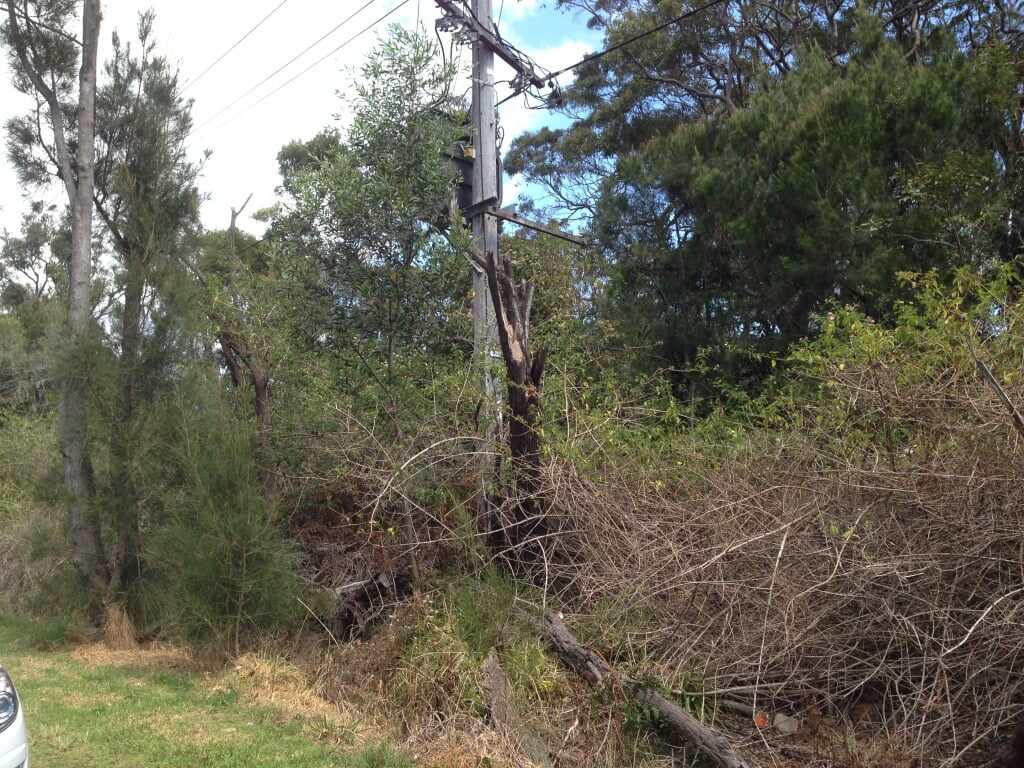 12.15pm – 1pm: Return to my usual office, via a site that I was emailed about in the morning. There are concerns that foliage around the handle of the pole mounted equipment are impedding effective operation. I take some photos of the issue to email to contract tree trimming.
1pm – 3.30pm: Forward email about tree trimming. Read new work emails, forwarding and responding as necessary. Review shared calendar to see if more work has been booked. Review works planned for exactly two weeks time, and check another email inbox to check switching paperwork has been submitted. Follow up with staff at another site about issues with submitting paperwork, and work through any issues.
3.30pm-4pm: I usually finish work at 3.30pm, however I don't have anywhere to be straight after work, so I take the time to tidy my desk, and review my career episode reports (required to gain certification in my profession). This is required by my employer, but I feel it's more appropriate to complete it after hours.
4pm-4.30pm: Commute to my parents house
5pm-5.45pm: Get physio on my right shoulder from a break two years ago, and on going niggles in my neck that are causing headaches.
5.45pm-9pm: Return to my parents home, for dinner with my family. Each of us kids takes turns when we get home (at various times) to follow our mother around and 'download' our day to her. Don't worry, she downloads in between too! My brother leaves for South America on Saturday, so it's the last time together as a family for 10 months. Leave a pair of shorts with mum, to get new fabric for and have copied by her tailor.
9pm-9.30pm: Drive from my parents back to my house, and meet the BF whose enjoyed (?) another night alone on the couch, as I've already been out two nights in the week for water polo.
9.30pm: Attempt to be in bed, reading, after a quick shower. The BF will either come to bed with me (if this time 'creeps'), or lay with me before I start reading to have a chat about the day asking 'what was good that happened in your day today?' (Such a great way to focus the daily debrief in the positive!). Change my morning alarm for 1min earlier.
How does this compare to your day? Feel free to post about a day in your life! And, I bet you're wondering where I get all my blog reading and commenting in – well so do I! I'm lucky to have the smart phone in gaps of time, to catch up on posts.