Firstly readers, let's pretend it's December 1 (for some readers, it might still be). Today starts the +1 walking challenge. Here's how it works
1. Start by waking up a few minutes earlier than usual (I went for 5 minutes earlier than usual), and do a short walk (I figured I could fit in 15 minutes and not be late for work).
2. Tomorrow, walk up one minute earlier than yesterday.
3. Repeat, for 31 days.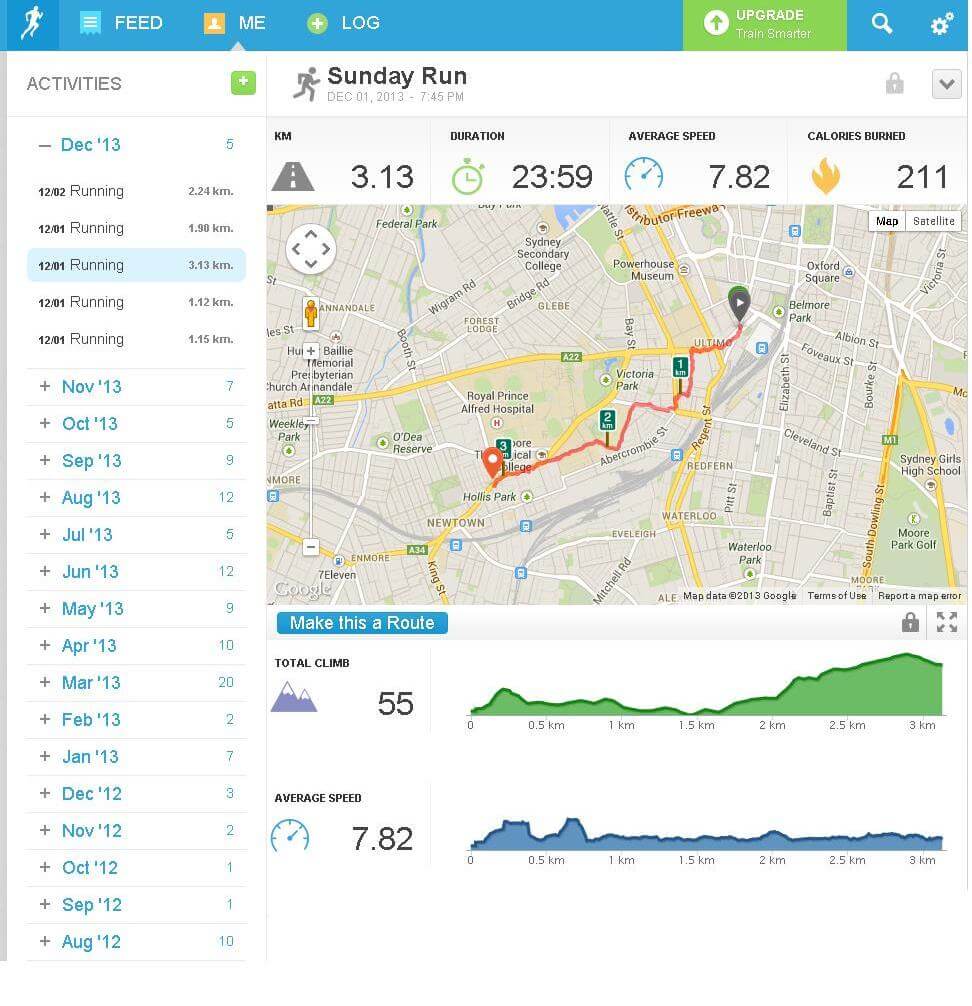 Seems simple right? And it is. All you have to do is walk one minute longer each day. If you start with 15 minutes on the first day, by the end of the challenge you'll have walked 7.5 hours!! Not only that, you'll feel healthier, which isn't a bad thing.
For those in the southern hemisphere, December is a great month to work on waking up earlier because we've not yet hit the equinox on Dec 22 – which means every morning until then, there's more minutes of sunshine for you to enjoy. So it won't get progressively darker each morning you wake up. (Sorry to those in the northern hemisphere!)
I actually read a great study that showed that when comparing two groups, those that exercised daily, even when they took a few days off, still burnt more calories on a high calorie diet than the control group. What this is saying, is that starting healthy, regular exercise habits will help you even when you take a break to eat Thanksgiving turkey (more on mine tomorrow) or Christmas ham. Sounds just ideal, right?
Who'd like to join me? I'm looking to have some partners in crime to help encourage and support the good, the bad, and the ugly of my attempts to do more exercise. I'll even offer some loopholes:
– you can walk any old time on your days off. Look at that, I haven't done away with sleep ins 🙂
– you can bank some time from those days off, for mornings (or evenings) where the 1 minute extension just seems like the straw that will break the camel's back.
Basically, be nice to yourself! Try to get more and more minutes in each day, but don't worry if life gets in the way. Tomorrow is a new day.
I'll be using this blog to check in weekly with my progress, and share my stats from Runkeeper. I did actually start this Monday week ago, and so far I've not missed a day.,
So who's in? Who'd like to cheer me along?