Australians' don't celebrate Thanksgiving.  But I read so many Canadian and American blogs that I can't help but want to get involved with pumpkin pie, and I don't mind some turkey.  So I thought I'd host my own dinner party!
I think I did it right – there's no traditions to start with here, so I wanted to go for 'normal'.
We had:
Turkey – I went for a rolled roast, with a simple 'put in oven and cook for this long'.  Not zero waste, but zero risk of failure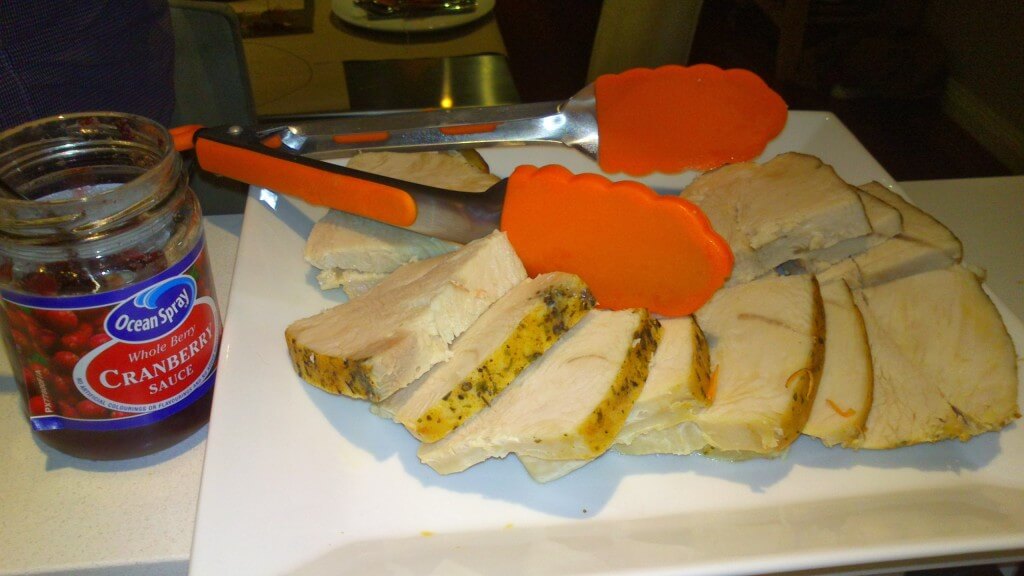 Sweet potato fries – the BF likes there, and thanks to Economies of Kale for teaching me how – although mine never end up crispy.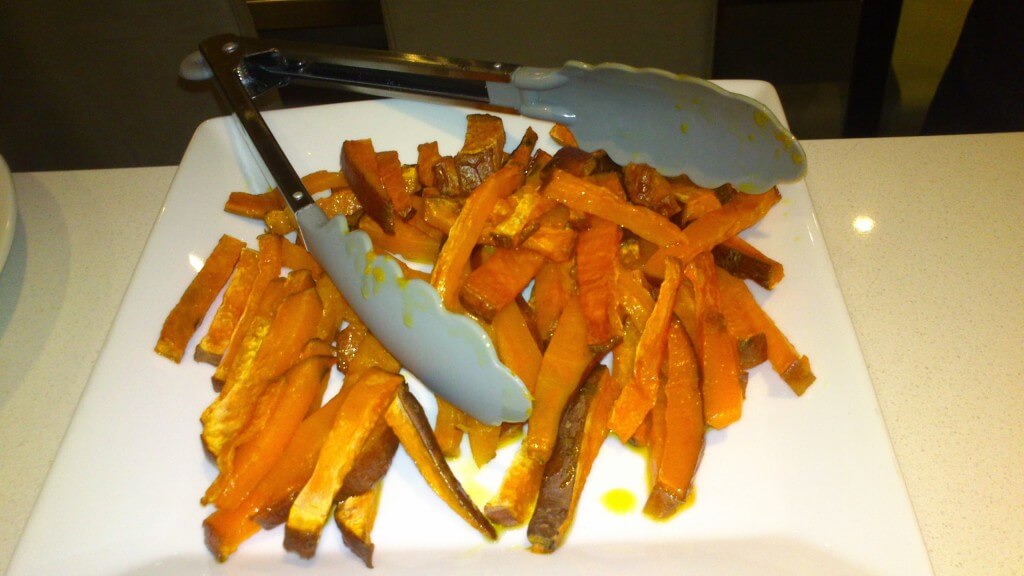 Potato gallete – thinly sliced potato, with butter and garlic almost every layer.  MMM mmm.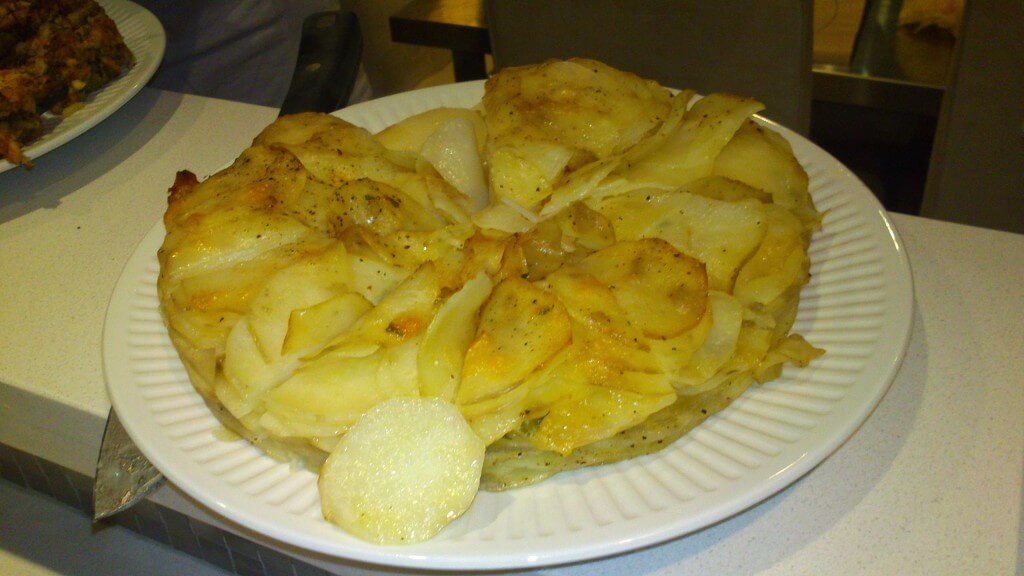 Green beans – cause otherwise, it's be a little monochromatic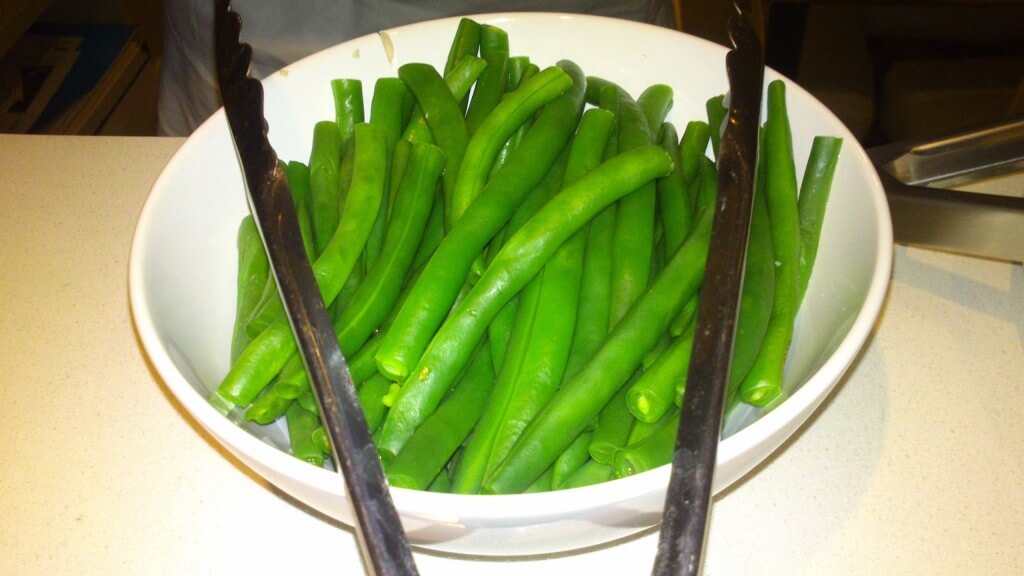 Cheese and garlic biscuits – there's nothing I love more than garlic, and cheese.  So even though I try to eat gluten free, well I didn't on this night!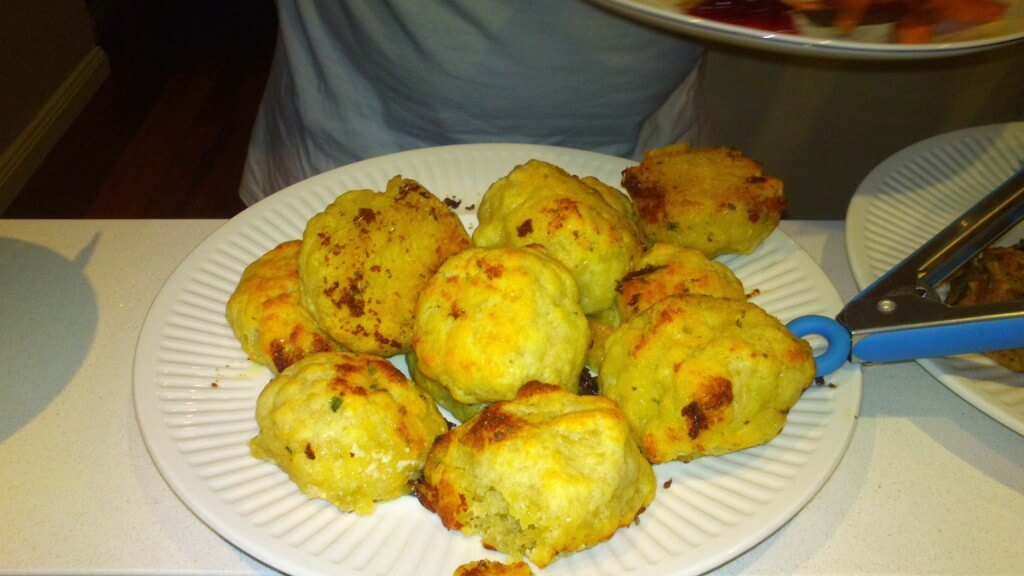 Stuffins – when you don't have a real turkey, you don't have a place for stuffing.  Thanks to pinterest, I had stuffins!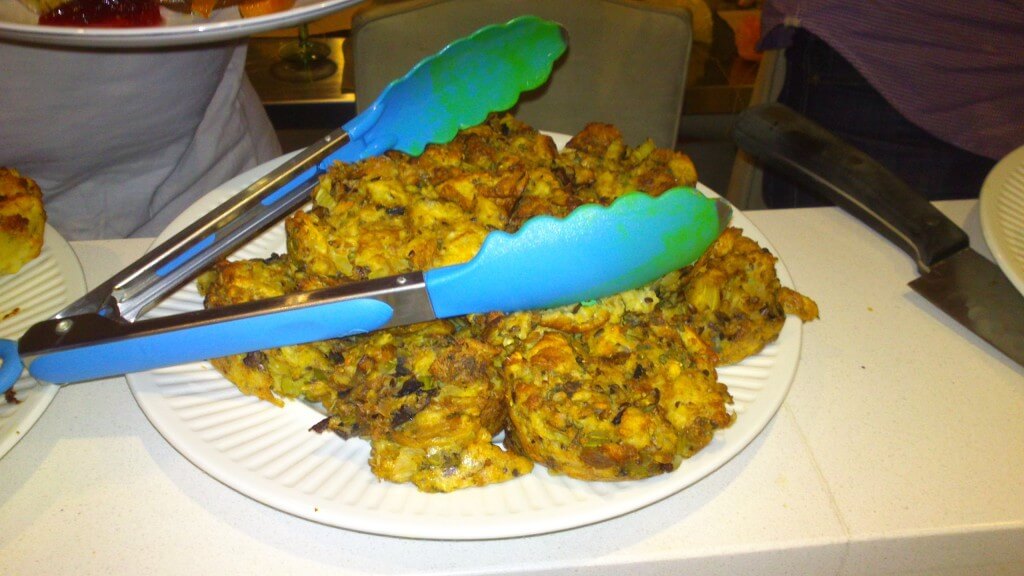 There was no gravy, I've never mastered it.  There was a jar of cranberry sauce.
Dessert failed to be photographed – I made a pumpkin pie with a hazelnut meal base, and my mother made an apple pie, which was lucky, as not everyone has a taste for pumpkin pie here.
Here was my tablescape:
I can't see any reason not to repeat this next year!