On Saturday, I was invited to join in an exclusive international event – Diner en Blanc. As the name suggests, it started in France, and it's a dinner in white. The tradition started many years ago when a group of French friends decided to reunite after years of living abroad – but how would they recognise one another? They decided they would all dress in white for a picnic. However, their planned location was a somewhat fancy area, so they all decided not only to dress in white, but to dress up! Since this first picnic, the idea has grown in size, and geographical location.
Nowdays, the event grows through attendees each year being able to invite some friends the following year. But space is limited, and logging into the website is best done with military precision (for once I was thankful for my early work hours). The venue remains a surprise until groups meet at various meeting points around the city. You pay a small fee to attend and this covers a coach to the secret location (and all the other logistics – such as some shared lighting, security and a DJ).
Last year, the Sydney event was held at Circular Quay, outside the Museum of Modern Art. This year, it was held on Bondi Beach.
Guests clad in white, are also required to bring their own table and chairs, white table cloth, cloth napkins and 'real' crockery and cutlery. Glass is not permitted, so plastic cups are OK. (You can imagine how pleased I am with an event for 3,000 people encouraging reusable options!) You may bring your own gourmet picnic, or buy hampers. The event is not BYO (Bring your own) alcohol, as a number of alcohol companies sponsor the event, and it's difficult to get a licence for this.
These are more than enough words – let the pictures do the talking! There's more traditions that I didn't mention, so please feel free to ask.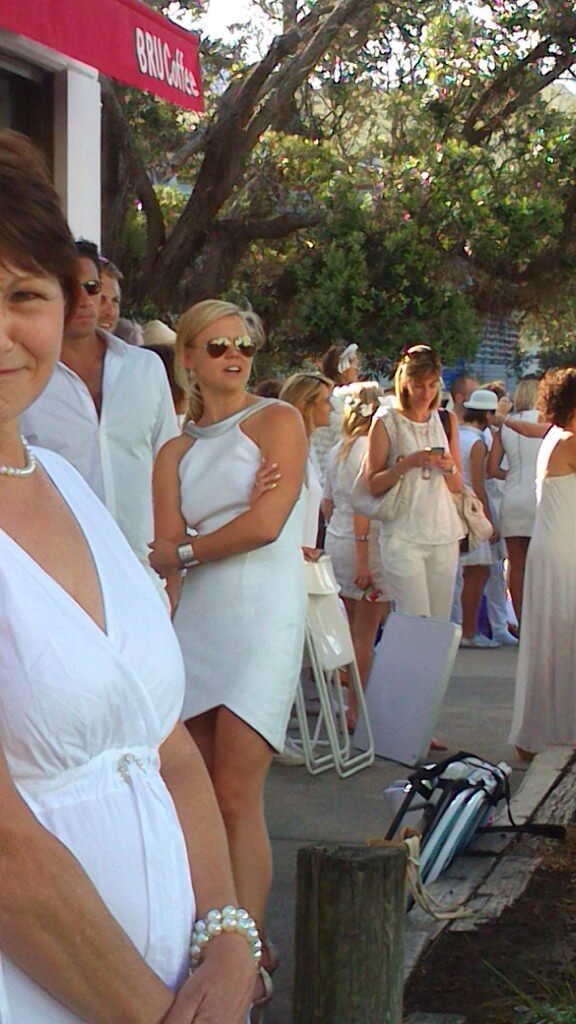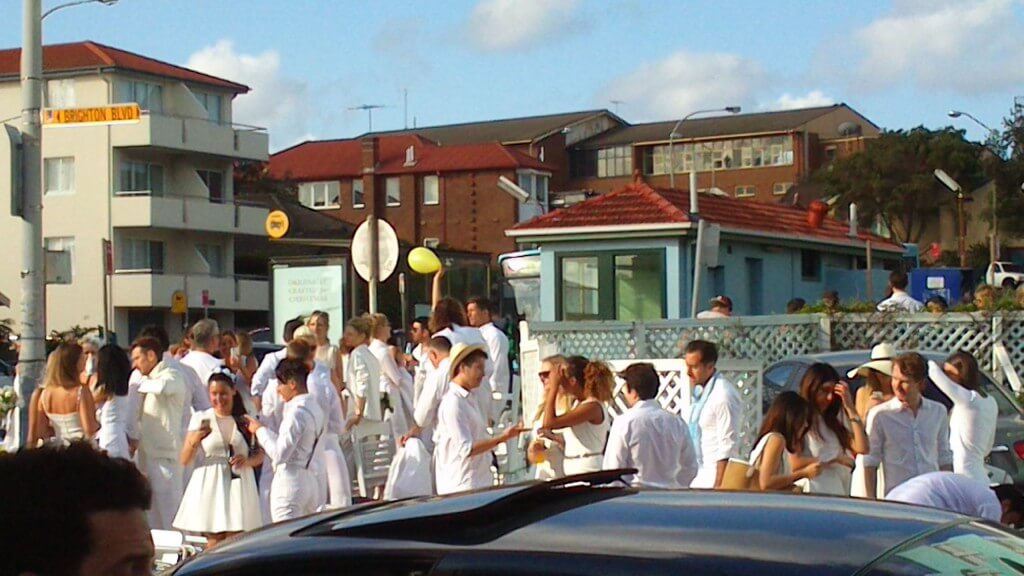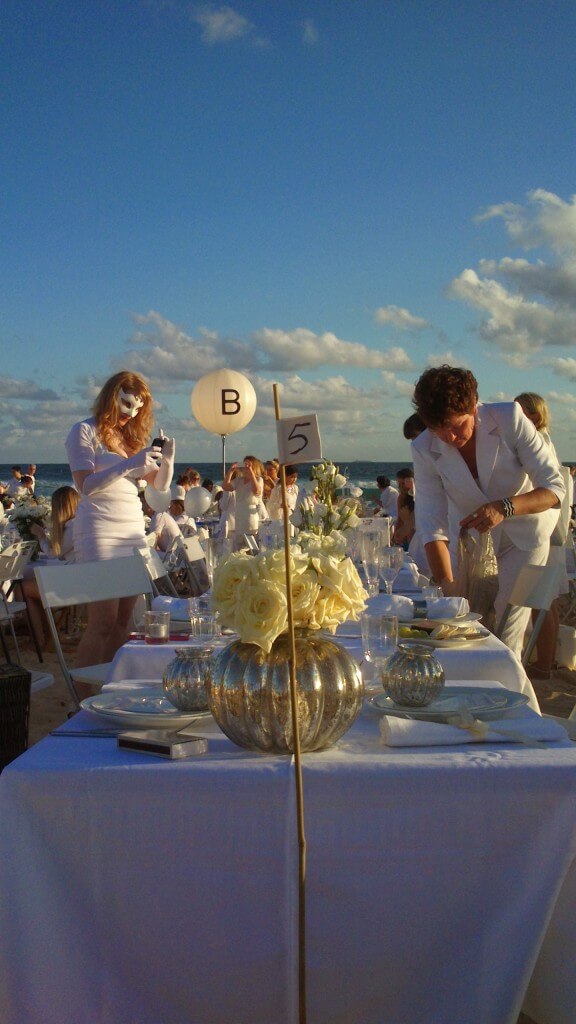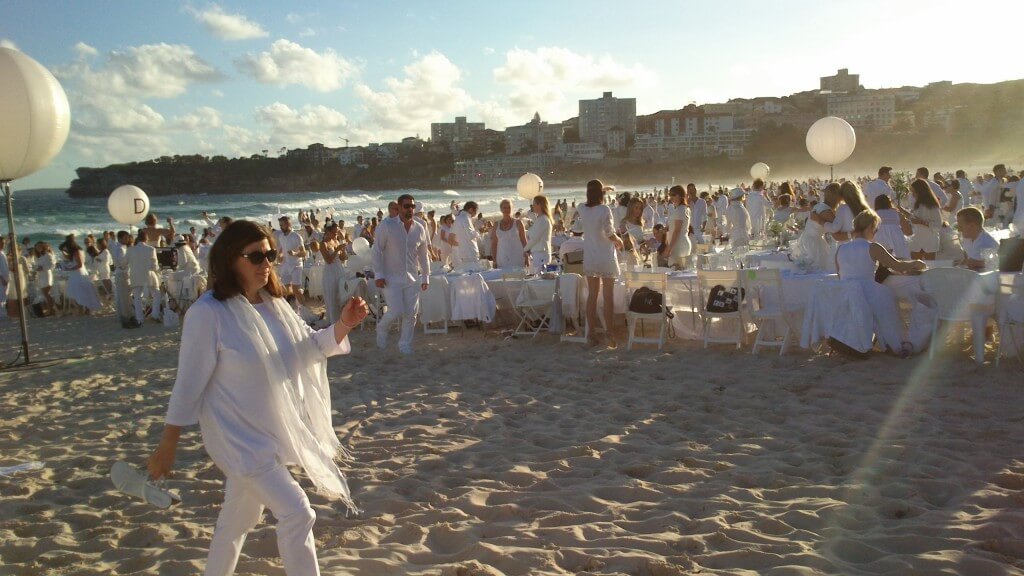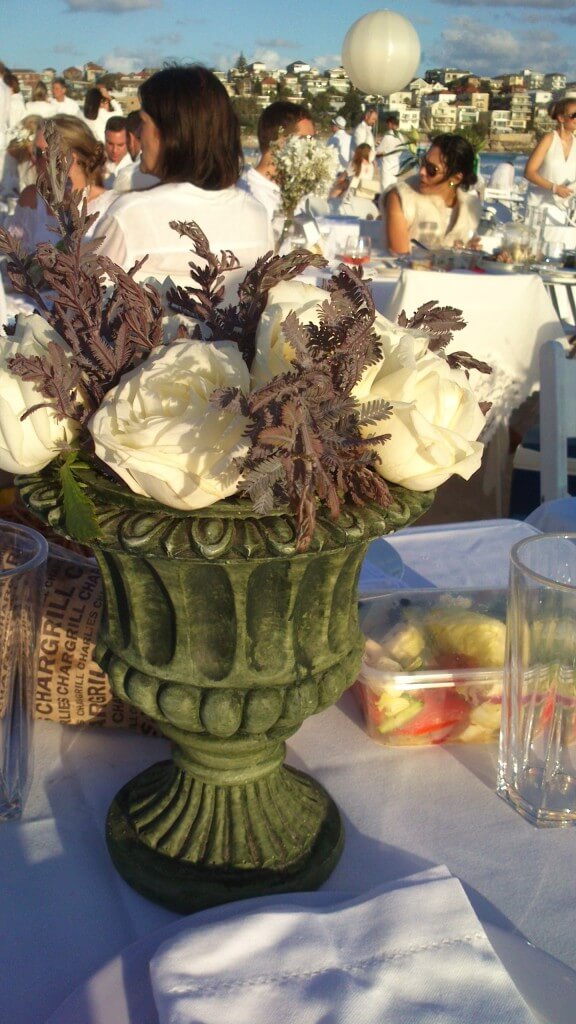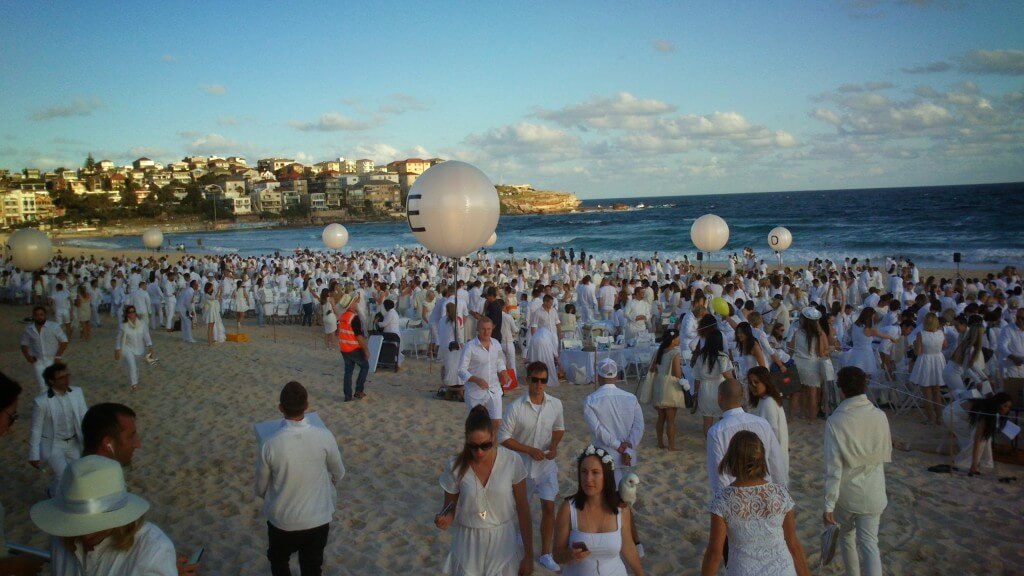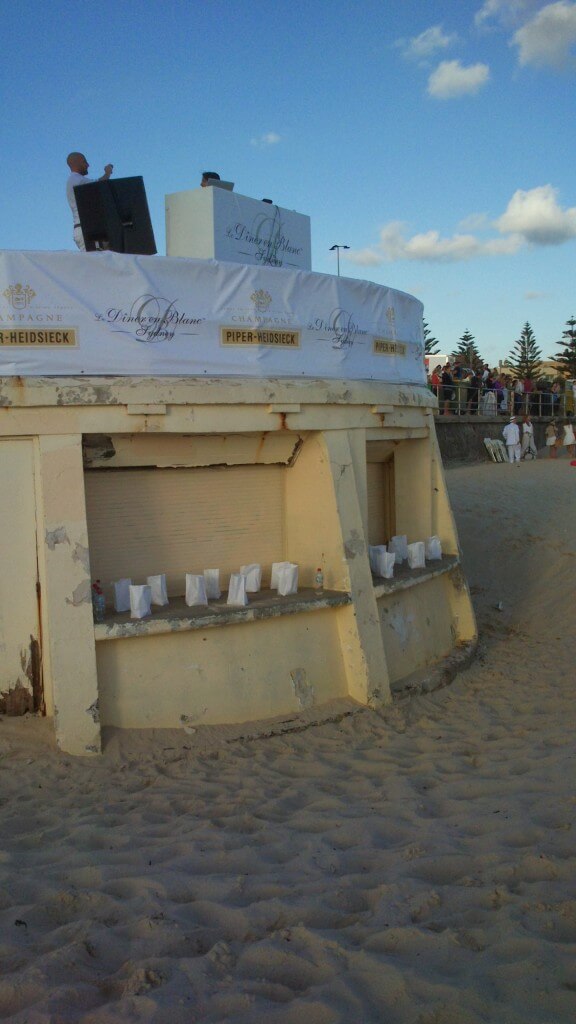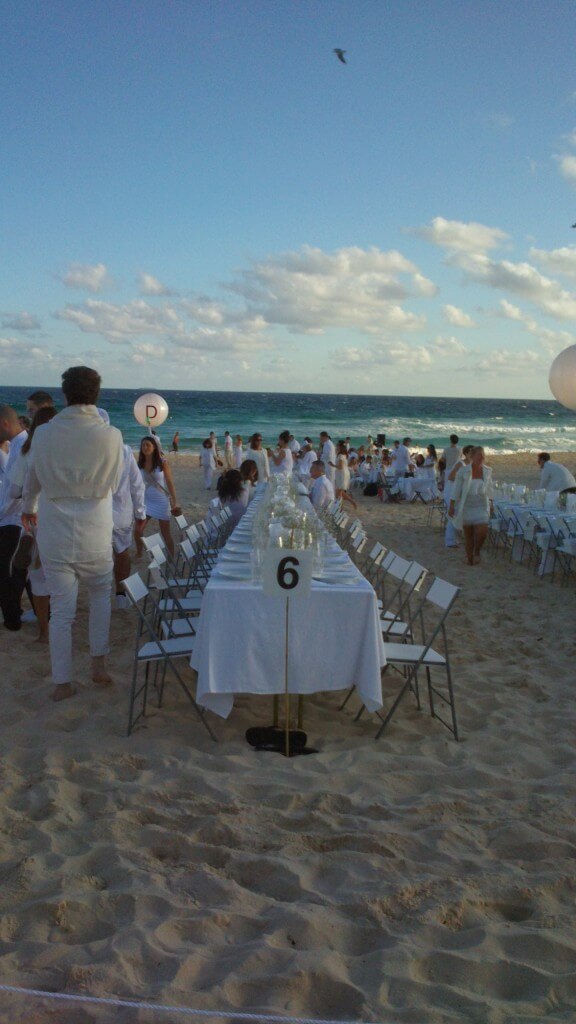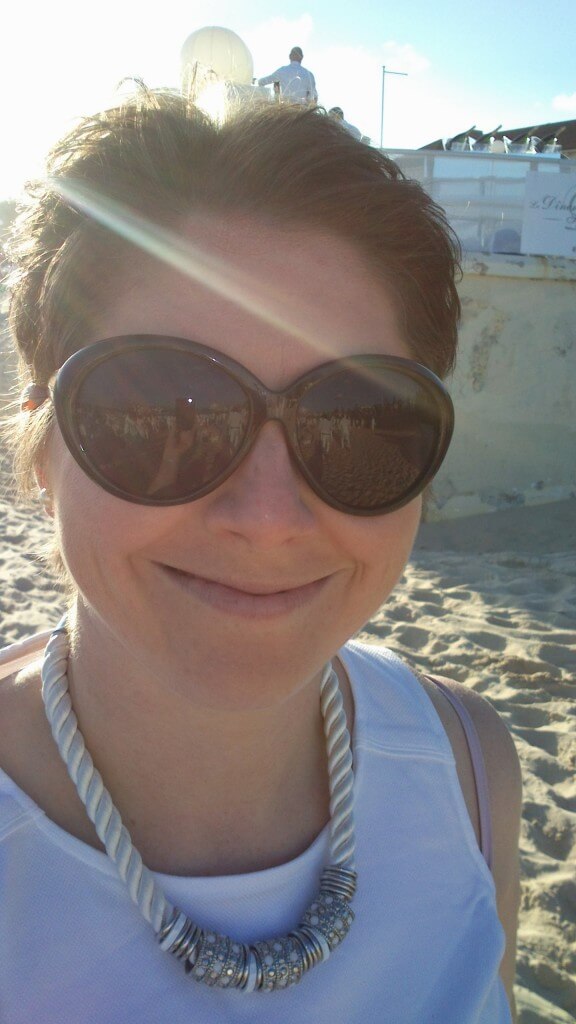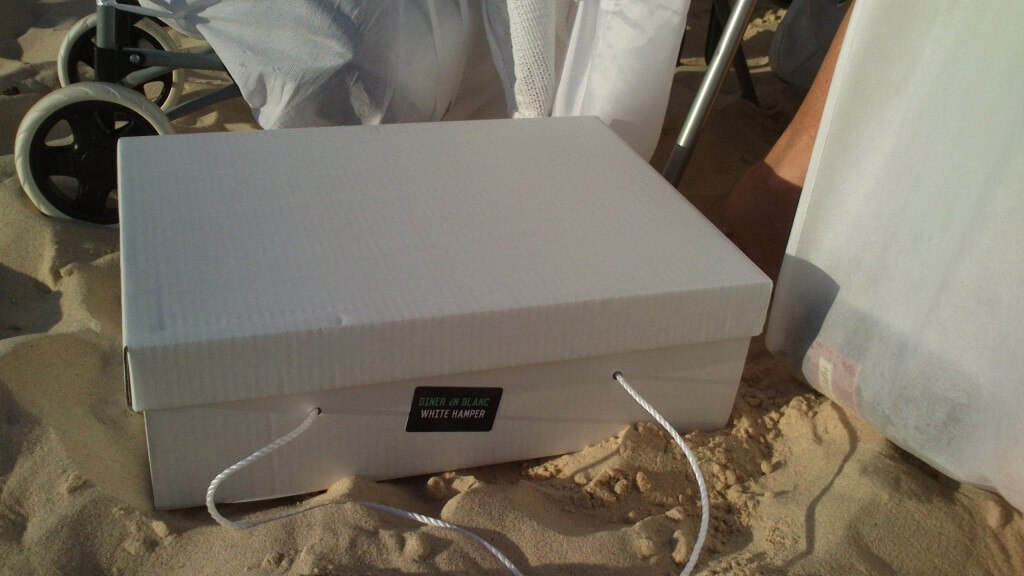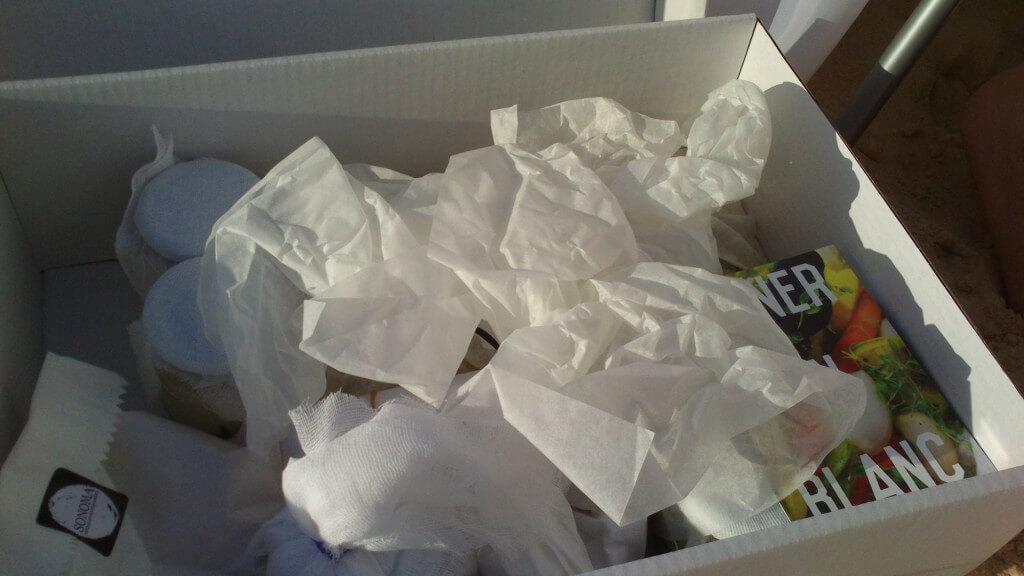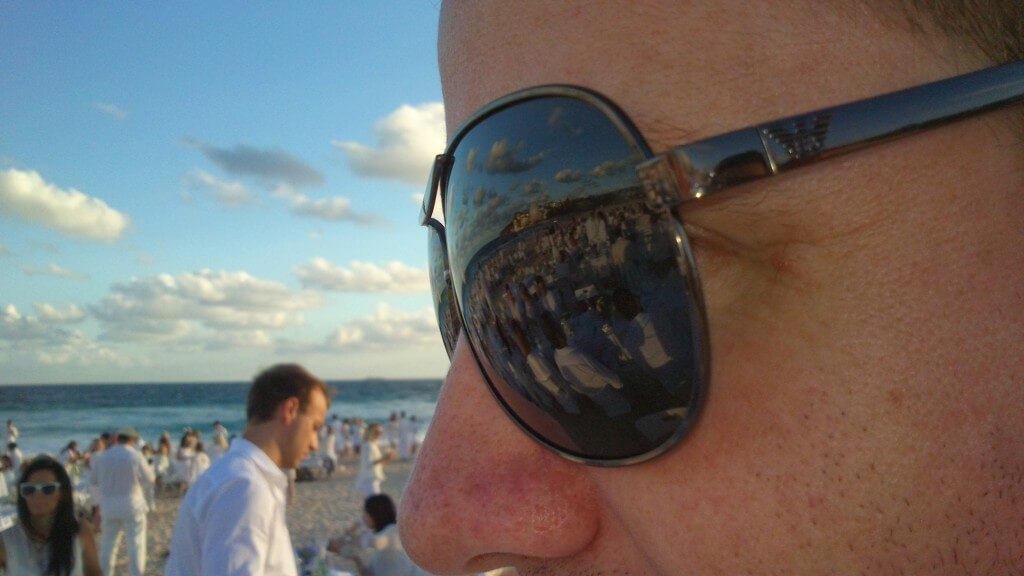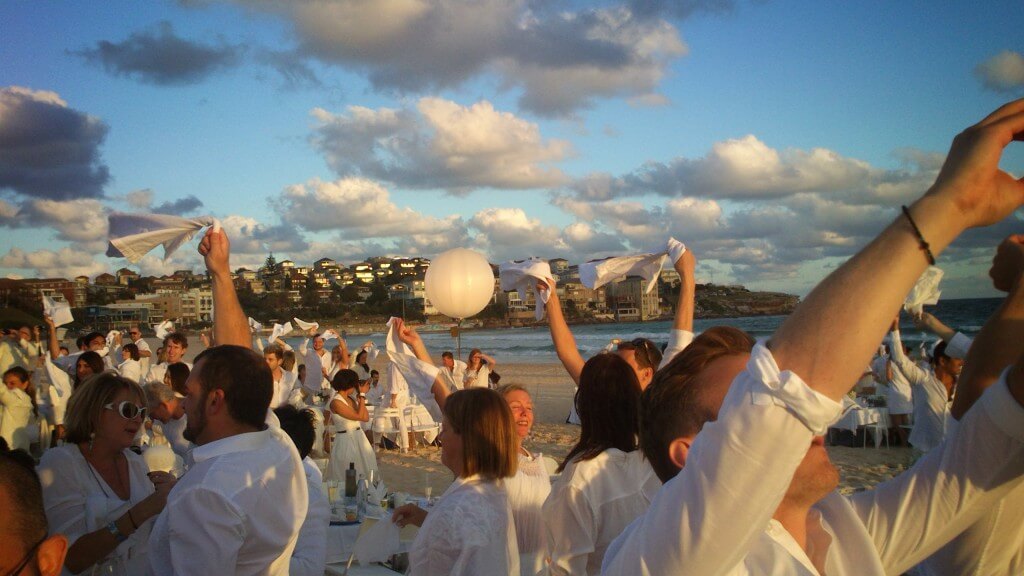 If you ever get the chance to attend a Diner en Blanc, take it! (this link has a button on the right that scrolls through other cities) They are magical. Sure, there's a little preparation to get tables and chairs to the venue, but once you're seated in a sea of white in a public location, you can't help but think just how lovely life can be!