So… work:
This week marked my six month anniversary of being a manager of my team of six in northern Sydney.  And at the end of the week, I was offered the opportunity to make the management role permanent.
Ironic – as I didn't apply for the role.  I applied for advertisement for six roles at the same level, at three locations, one being where I've been working.  Like other applicants, I opted for the locations that suited me.  Alas, it seems like no one *read* that part.
The informal story is – I wasn't meritorious enough to get the role in location I preferred.  Interestingly, that means I'm offered something I didn't ask for.
Truth be told, this was the most probable of the scenarios I'd envisioned!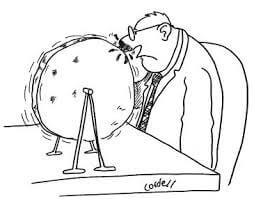 My loyal readers, you'll recall my first foray into management, titled I'm not ready for management. (which I followed with this post, and this). That was just a YEAR ago.
My first foray was a short six week period.  Then I went into acting as a Senior Engineer, with no staff reporting to me, but a higher pay scale and added responsibilities (like formal disciplinary interviews and ethics training).  As the restructure continued to unfurl, I was moved to a more northern location, for what I saw as a short term stop gap for the business.  And exactly six months, almost to the day, the applications are submitted, the interviews are completed, and the offers are imminent (I'm lead to believe I have a jump on those?!)
But true to my word then, and now.  It's not right for me.
What I do know is, I CAN be a manager.  I have valuable skills beyond my first few years in the section, where I was a paperwork machine.  I can track and manage progress on any number of fronts.  I can empathetically support staff, all but one, older than me, and the complexity of humans and their lives – difficult pregnancies, ill partners, children with ongoing health concerns, staff with health issues!  I've balanced the responsiveness needed for our section, against a team with all their competing personal needs.  And, I'd like to say, we've *killed* it.  Myself included, we came to form a section with about 3 years COMBINED of experience in the skills in the portfolio.  That's basically saying we built from the ground up.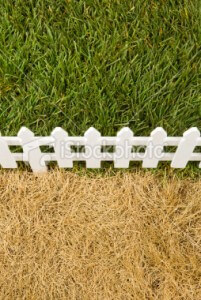 I've learnt to balance, and come to enjoy, the commitments beyond managing my team.  I sit of a few committees, and despite my relative youth, I come to feel I have something to offer.  I have a strong understanding of what 'my people' do, and how to relate that to people rolling out new technology.  Or the committee who drafts the 'Rules'.  And on a committee when I work to implement legislation that's neigh on impossible to implement in the financial climate, but alas, due to the Black Saturday Bushfires, we must do, and without a moment of delay.  Through all these, I've exposed myself to far more people than ever before, and I have a far greater understanding of all the moving parts of the business. I am gobsmacked to find the level below the COO, knows my name in a meeting.  Gosh the COO "reply all" to an email, and I was CCed in, just this morning (yes, Saturday!).  I feel like saying no now isn't the end of my future.  Maybe I'll be wrong.  But I'm confident in myself and my value, to this business.  And if not to this business, I now trust I can add value elsewhere.
Strange side note – I was searching my COO, and his linkedin profile shows he did a MBA (only recently) in a very prestigious French institute.  And he did his undergraduate degree where I did… Well there you go!
What are your thoughts?