On some list, somewhere, I knew I wanted to make a gingerbread house this Christmastime. I kept putting it off on weekends past, to snuggle on the sofa and read blogs and watch TV shows. But this past weekend, a friend wanted to catch up, and so I decided we could build our first ever gingerbread house. Come on, two engineers, what could be better? (Answer: two civil or structural engineers! Electrical engineers aren't ideal).
Let's start with making the pieces, from this template: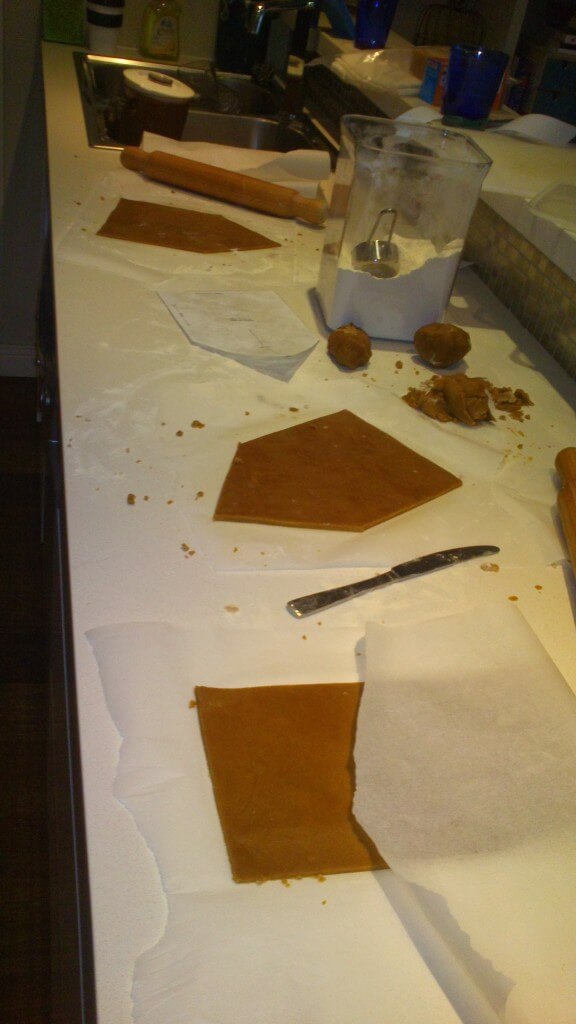 I didn't use the recipe attached to the above template, instead using this, but adding all spice and nutmeg that other recipes mentioned. I also decided against the window, as I didn't have boiled lollies on hand for the cooking.
While they cooled, we headed to the shops for decorations: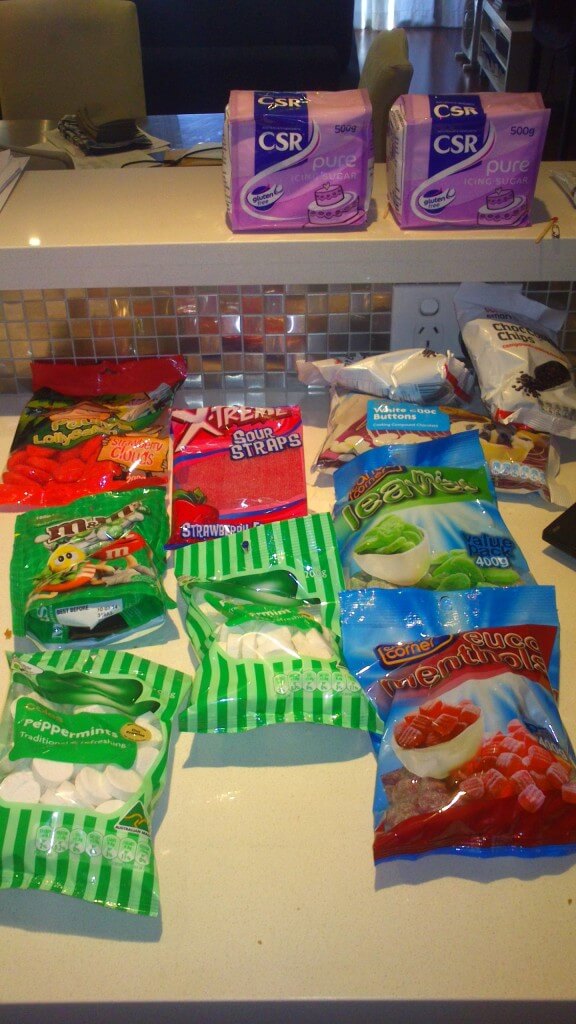 From directions elsewhere, we decorated before constructing. I think if kids were decorating, you'd want to build it first, cause construction is slow.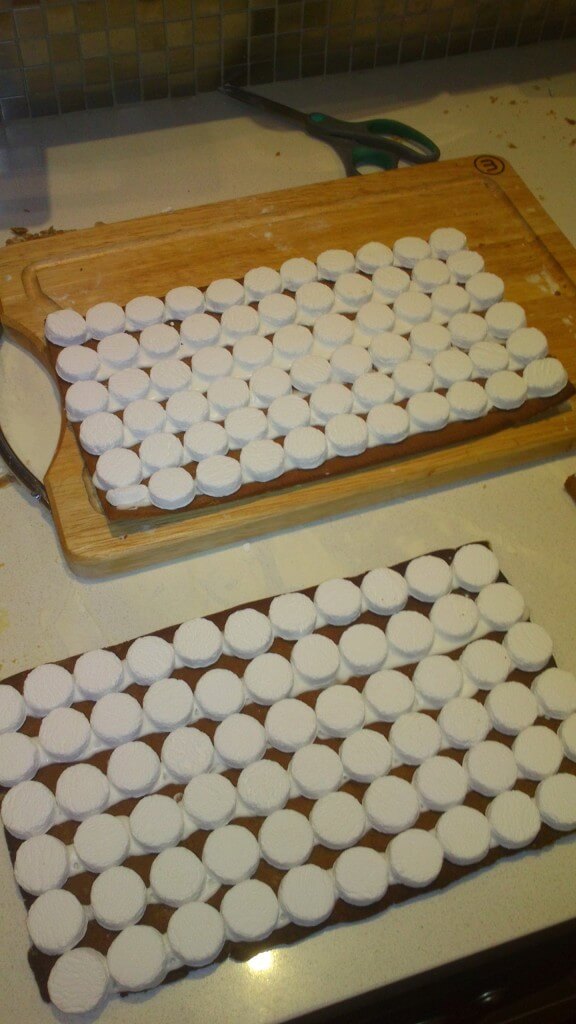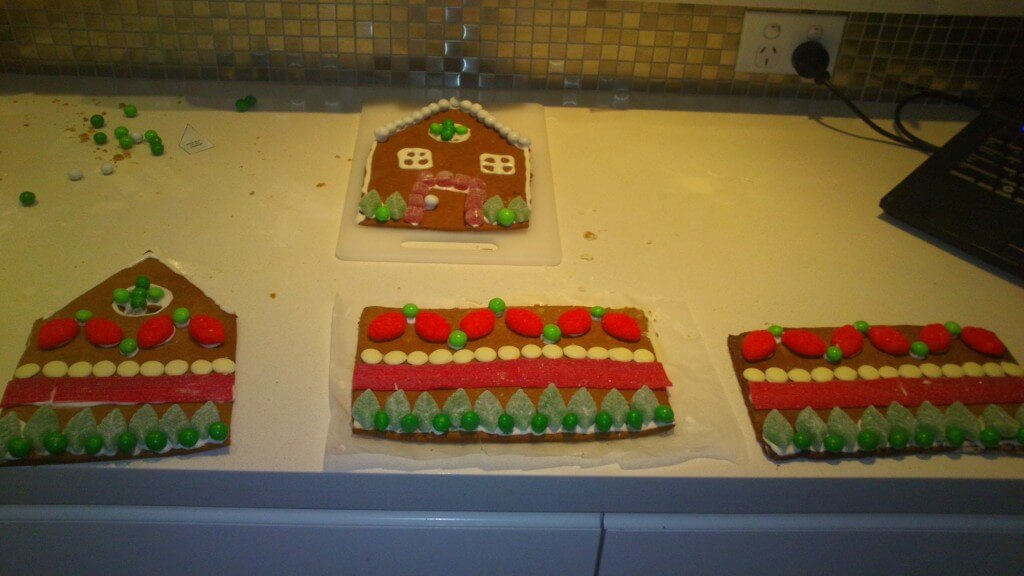 Here's the start of construction:

We were worried it wouldn't hold together when we put the first roof panel on, so we did some temporary bracing (in Christmas colours!)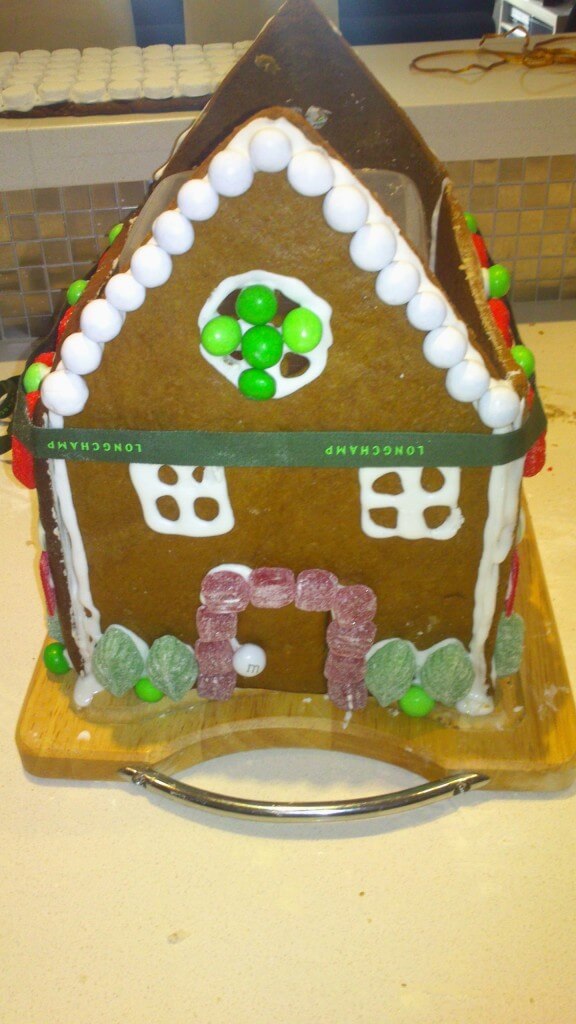 One of the roof panels was a little thick and not cooked to a crisp (which I prefer). So we decided on some structural reinforcements!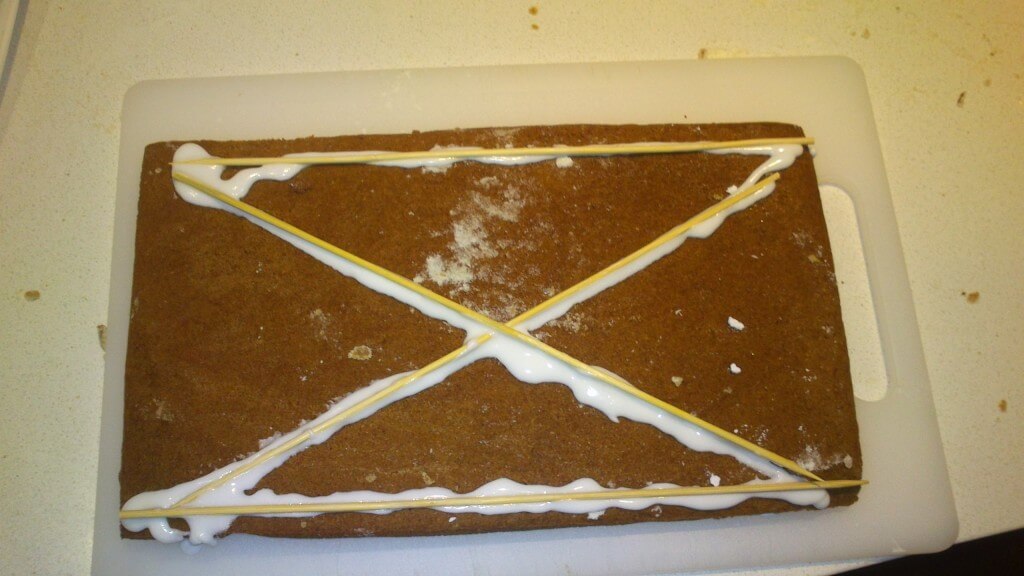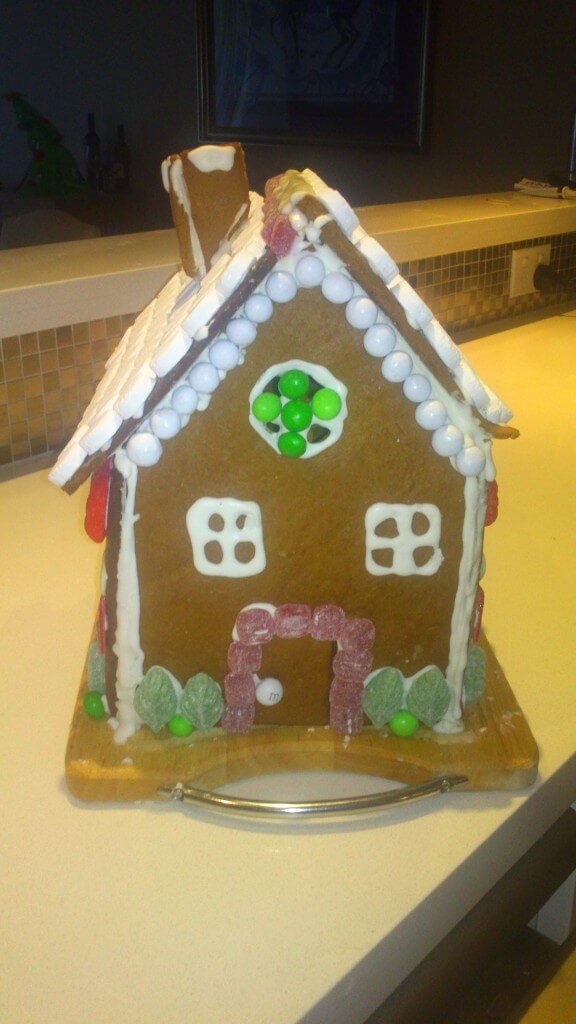 After a date night to the movies, I put the last roof panel on, to dry overnight:
Sadly, the first roof panel we put on slipped a bit, and stuck lower than intended. Or we wanted a row of light to enter the house, and did this intentionally, you decide?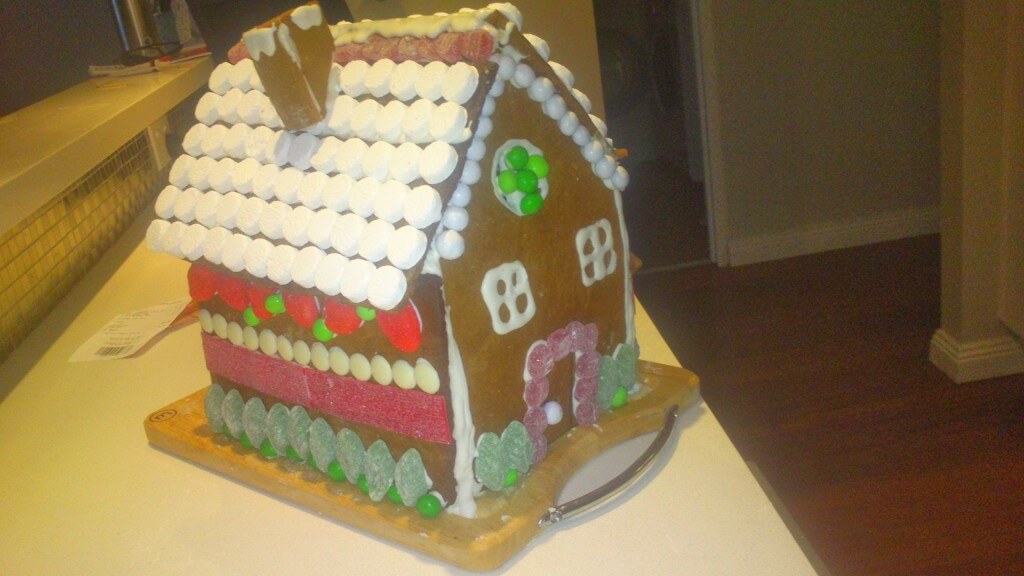 All this, right off the bat from making a candy cane wreath on Thursday night, remember?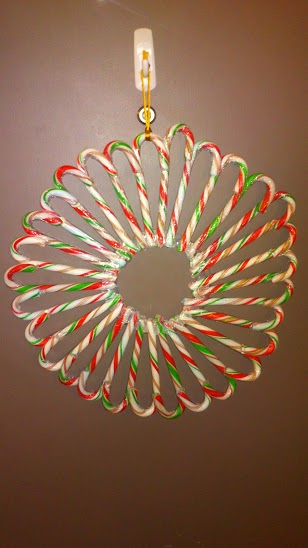 I'm so chuffed with our house! I'm not sure what to do with it now though! I am thinking of taking it to show at Sunday School's Christmas party, but as to who gets to finally deconstruct it and eat it… I don't know… Any winning thoughts?