Last Friday I felt the niggles of a sore throat, so wisely spent Saturday sleeping.  And a lot of Sunday.  I worked Monday and Tuesday, whilst the man about the house took an unprecedented two days off in a row.  Unlike me, he actually is awake, and upright on his sick days.  My Wednesday, Thursday AND Friday this week have seen me mostly horizontal.  I slept through Wednesday's except for the two clean! Seriously, save for an hour or two, I went from my 'night' sleep til 5.30pm!?  So you can imagine my frustration that on Friday, I'm STILL sick.  Pesky colds I tell you!
One 'sick' evening, I spent the better part of the night pinning the lovely AirBnB's in Paris.  That was fun! They certainly know what small living is – how can they be such a culinary culture with such tiny kitchens though?
Ok, so I suppose I shouldn't complain – it is COLD out.  How cold you ask?  There's snow.  In Australia.  In places one wouldn't really think it'd snow.  See some photos from a friend, but the link is the BEST: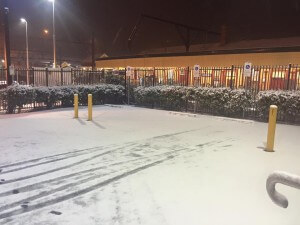 http://www.buzzfeed.com/deannye/snow-day-down-under?bffb&utm_term=4ldqphp#.gf37vjlNmY
The bulk of the snow photos are in the Blue Mountains, where my uncle lives.  My mum typically visits him on school holidays, but left it til 'snow day' to try, and of course our roads aren't made for this, so they closed the highway.  Mum stayed home instead 🙁
I've enjoyed some great TV lately, thanks to the BF being involved with a certain TV company's streaming service.  I've enjoyed UnREAL a behind the scenes of a (fake) dating show.  Seriously warped, but enjoyable.  The Fall with the chilling Gillian Anderson from The X Files as a cop in Northern Ireland.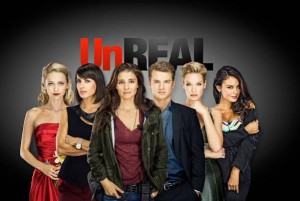 I've also signed up to Facebook groups in a big way.  I started about 6 months ago with the Facebook group associated with The Non Consumer Advocate.  It is such a chatty and supportive group, I decided to find more groups just this past week, and signed up to an Australian group for the 5:2 fasting I'm attempting (though the shedding of KGs is slow).  I've also joined Simple Savers, which I know some of my Aussie readers are already knowledgeable about.
Otherwise, life's ticking along swimmingly.  I bought my annual amount of shares, which the BF noted hasn't increased with the six years I've been buying once annually.  My salary on the other hand has.  It's ok, I'm not entirely comfortable with shares and buying/investing, so I like to keep the amount to a quantity I'd be happy to lose (which is in the ballpark of the amount I'd pay for a flight to my favourite international destinations).  It helps me resolve the possibility of 'losing it all' though it's unlikely.
What's news with you?