I have accepted a new role, a promotion, and I've negotiated to start on Monday 13th April. Initially we talked about 30th March, but with a Phuket holiday over the Easter weekend and into the next week, it made sense to hold off starting until I was 'there for good'.
So I have three weeks of ad hoc tasks. I'm back in the office – as in, my own office?! Weird, given I'll be paid less than the guy outside my door… but it's only temporary, and I have to admit, it's sorta nice :p There's still the stretched canvas print of the Brooklyn Bridge I brought at a thrift store to brighten the boring walls!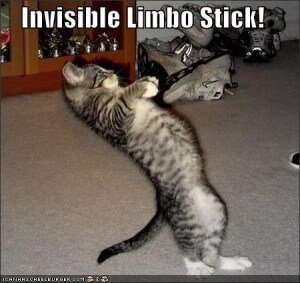 I can't begin to tell you the change to my mindset and general 'feel' about work since moving back. Sunday night blues were a little more of a 'nice' blue. The 5:30am alarm was less painful – I took it upon myself to take as long as it needed to prep for work (no rushing for the half hourly express). I then walked to a station two stops further away, as a fitness option. A nice cool morning too, so I wasn't all hot and bothered.
I did have to visit the far away office, and collect my boxes (two) and uniforms (three containers – a bag and two milk crates or so worth!). Safety gears more excessive in space taking that reference paperwork, who'd have thought! Driving north, I ground myself down, and thought of how OVER IT I am/was/are!? I mean, being in Hornsby meant questions, hand overs, where am I going now? I just wanna hide! It's not yet 'signed on the dotted line' so I'm not prepared to announce my new role widely, lest anything go wrong…
So, I'm spending some time thinking about what made me come to resent the role and the position, so I can plan and prepare for my new role. I want to be ready to 'manage the manager' so I feel good about the job I do, rather than feeling like the boss always wants more, and what I've done is never enough… I suppose that's a point in and of itself – I need my achievements to be recognised, and not in the breath before asking for something more. At the core, I want to be trusted to be able to do my job, that I will try my hardest and do my best. That I'm not a slacker – and if I take a liberty of an hour here or there for personal issues, it will truly be nothing compared to what I do give. I have really felt like I've needed to justify every minute of every day in the past six months, and I still never felt like it was enough. That sucks…
How do you, my wise readers, deal with the above? That sense of defeat? Lack of appreciation?