Culture
I had intentions to enjoy a meal as part of Good Food Month.  Traditionally, I'd take a Friday off and meet my father for lunch.  But since he's no longer a city banker and is now a suburban teacher, never got our act together and booked anything in!  I see my parents most Sunday evenings, and it's usually at their home, for a homecooked meal.  I went out to a restaurant with friends recently, near my parents house, and so this Sunday I suggested we try the restaurant.  It feels so novel to have 'planned' a Sunday dinner out!
Again, I did church flowers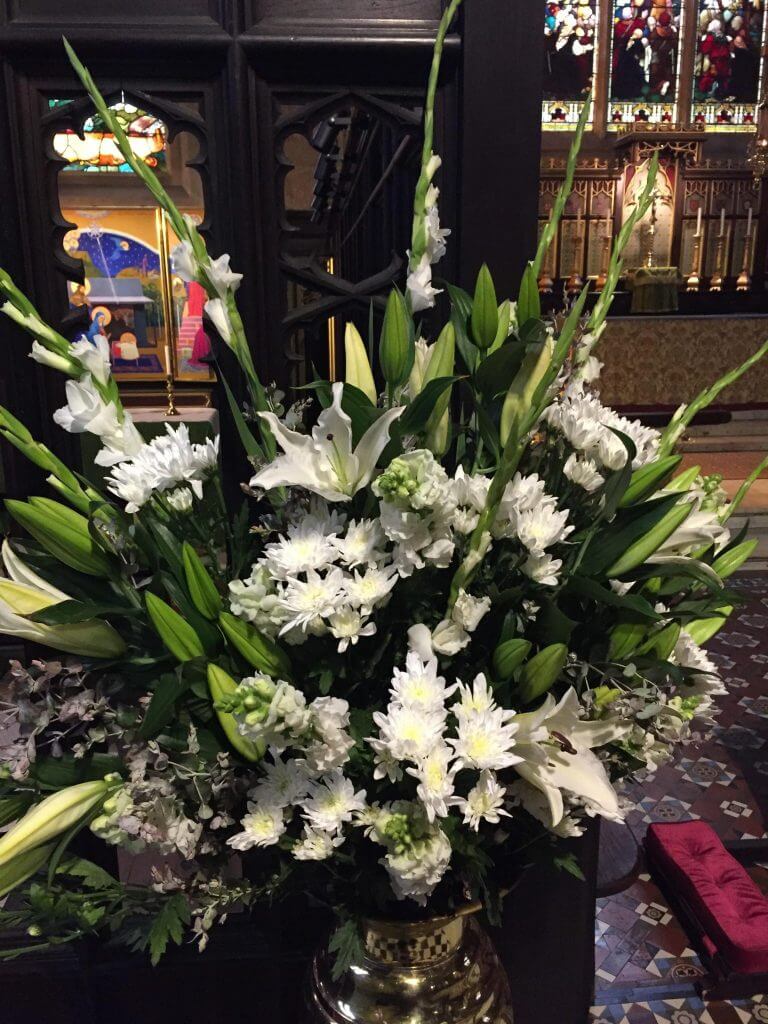 Romance
The first week of October I crammed an almost daily date in – it was a distractionary tactic as a guy I'd come to quite like had gone quiet.  One date was at a historic, multi storey pub in a waterside suburb in the south of Sydney.  The guy has sweetly booked a table too – this place was huge, and we arrived at the time the bistro opened, so it was all a little over the top to have booked.  He had two kids, but I try to remain open minded particularly with first dates, and we'd chatted (like, digital chat) well.  Alas, it wasn't to be.  I do appreciate 'bad' first dates that don't require an awkward moment of having to articulate that you don't want to meet again.  He wasn't the only 'one and done' date.  The other 'one and done' was a drink after a birthday dinner.  GIven I go to bed so early, I should have backed away quietly when he first suggested meeting at 8pm on a Monday.  In the end we met on a Friday.  He was wrong in so many ways!  He had lots of strong opinions, about the property market in Sydney, his sister's career and study choices… what else was there?  So yes, I was thankful when my one cocktail was finished.  There were two guys I met with twice, but haven't seen since… shrugs.
Work 
Still rough.  Let's move on shall we?
Actually, a silver lining.  A older staff member has long been keen to get a voluntary redundancy package.  He's been off work for MONTHS with knee reconstructions.  Thankfully, he had sufficient sick leave so he was still being paid.  This month I was able to facilitate the redundancy for him, as it was contingent on someone who was 'redundant' elsewhere, filling his role that we do need.  He was so appreciative, he came in to complete paperwork, and bought me a bunch of flowers!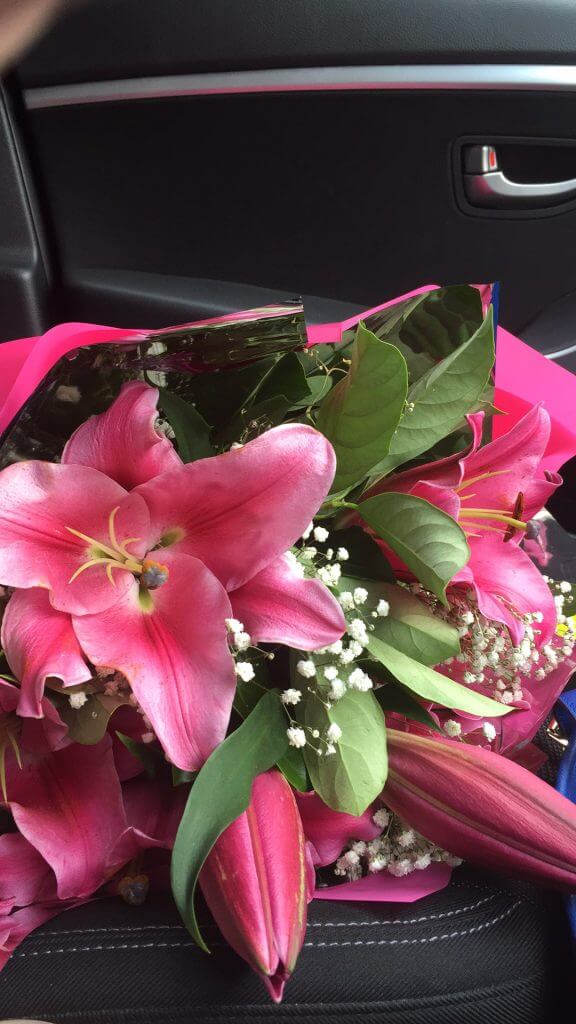 Health
I'm averaging about two to three sessions of F45 each week.  Weekend sessions seem to book out almost instantaneously (there's only two sessions on each morning).  I had a second 'proper' weigh in, eight weeks after the last one.  It costs $45, which is not to be sneezed at, but I was keen to see what progress these work outs had made, beyond a rough kilogram measurement.  It seems I have gained a lot of muscle in place of fat, and the circumference of all my body parts are calculated to have reduced, except my chest, which I can handle!
Bought
How about sold?  With a move happening in November, I listed a number of furniture items I bought second hand: kitchen table, laundry storage shelves, TV cabinet, cushions (those aren't second hand). Two items sold pretty quickly, the others have had NO interest, so I have adjusted their prices down.  Given I'll be storing the items for a year in my parents home, I figure there's no need to move anything I don't love and want to keep.  I can and will ultimately give items away, but trying this whilst I have time on my hands.  I also sold two winter accessories for my scooter  on Ebay.  Aside from hardly using my scooter, I was using these items even less, so for $20 for the handlebar mittens and the same money for a fleeced leg apron was a nice little bonus.
Ate out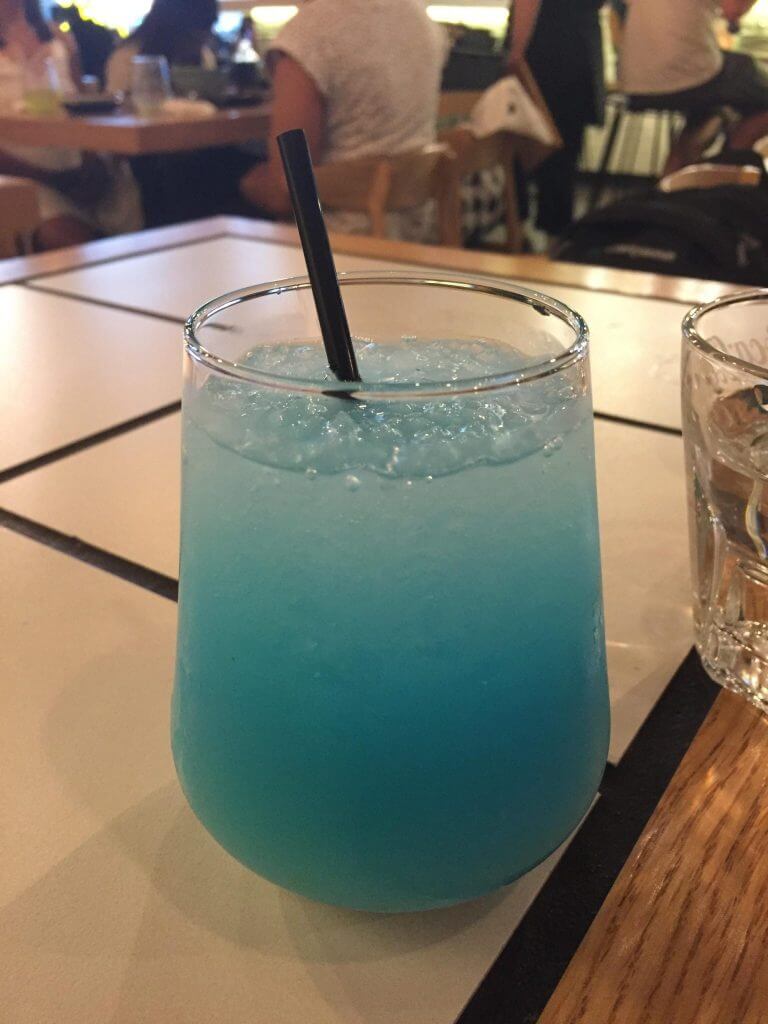 The photo is a stand in for a large number of delicious cocktails that I didn't take photos of! Almost every line item on my transaction account is my 'tap and go' for food or drinks!  And that's not accounting for the shared meals out where I usually present cash for!
Read
I'm currently reading The Build Up by Phillip Gwynne on my mother's recommendation/she handed it to me from her bookshelves. It so very 'aussie' and set around Darwin with a cop/crime angle.  I'm enjoying it.
With a move coming, I've sworn off library books as I have one less errand. Actually, I'll be sad to move to a different group of libraries after five years of City of Sydney libraries…
Homegoing by Yaa Gyasi someone recommended this book online, and it had a really interesting format, with each chapter by a different generation.