There's so much I observed and want to share with you!
Here is more or less a stream of thoughts from my last day in Nha Trang (and two days before our holiday was due to end). Sadly many of the random thoughts don't have photos – sorry! So random holiday photos are mixed in wherever! More posts on packing, what I wore and what I bought to come though.

Like Nha Trang's second language (after 'Vietnamese') would have to be Russian! There are SO many Russians, and so often we were handed the menu in Russian, and as we said 'thank you' they whipped it out of our hands to bring us another menu!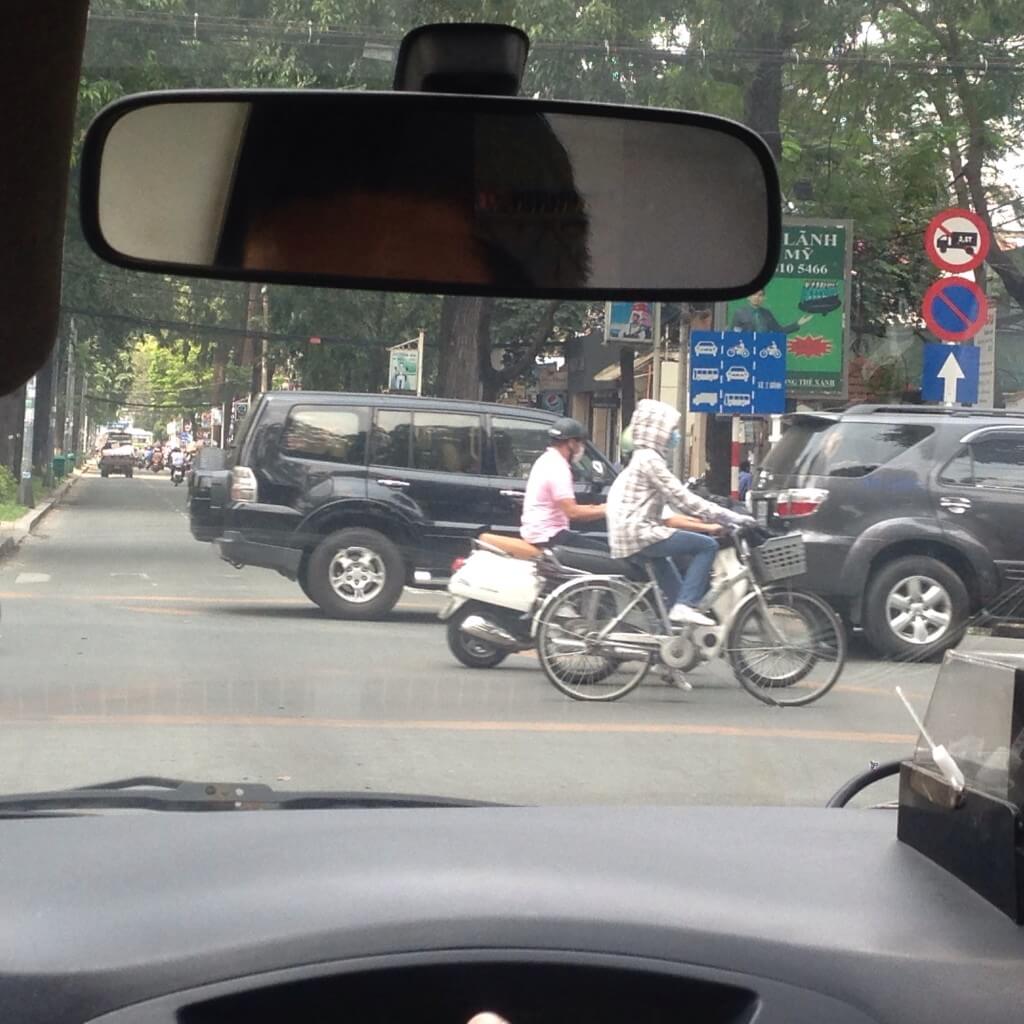 Women really cover up when scootering or bike riding – including the most amazing face masks. You can also buy long gloves, to protect ones fingers and lower arms. And there are even nude coloured sock (with a gap for the part of the shoe that goes between the big toe and the other toes). Seems getting any darker is NOT ok!!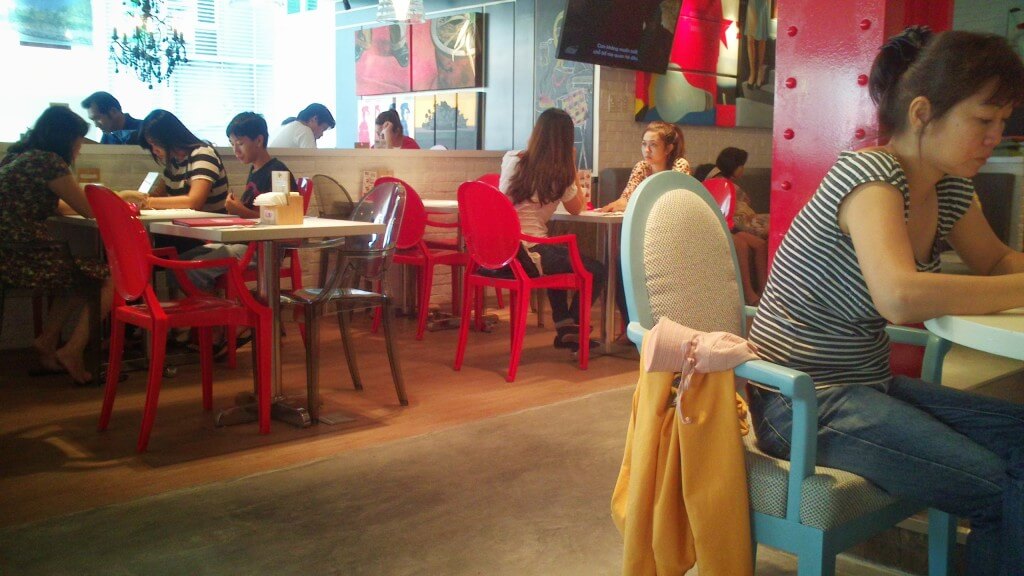 There's a very strong 'café' culture here (Vietnam). Seriously, we went to a few nice shady tree covered cafes and struggled to find food – though there was lots of cake, so I never went hungry! Seems the BF has less of a sweet tooth, or is already enacting some of our diet plans for when we get home. There's no end to variation of juices and smoothies – every fruit, with milk, yoghurt, ice cream, combinations. Almost every menu included variations with strawberries, and whilst I love strawberries, I seldom actually saw any for sale at stalls. And the few strawberries that did feature on the top of Tiramisu or Cheesecake, certainly looking a little… seasick? Passion fruit and pineapple, however, were for sale everywhere, and gosh darn, delicious too! As were lemon or lime juice – which is a misnomer, there's nothing Vietnamese like more than sugar, so the above juices were mainly sweet, usually with a salty tang. I just love fresh lime or lemon juice like this!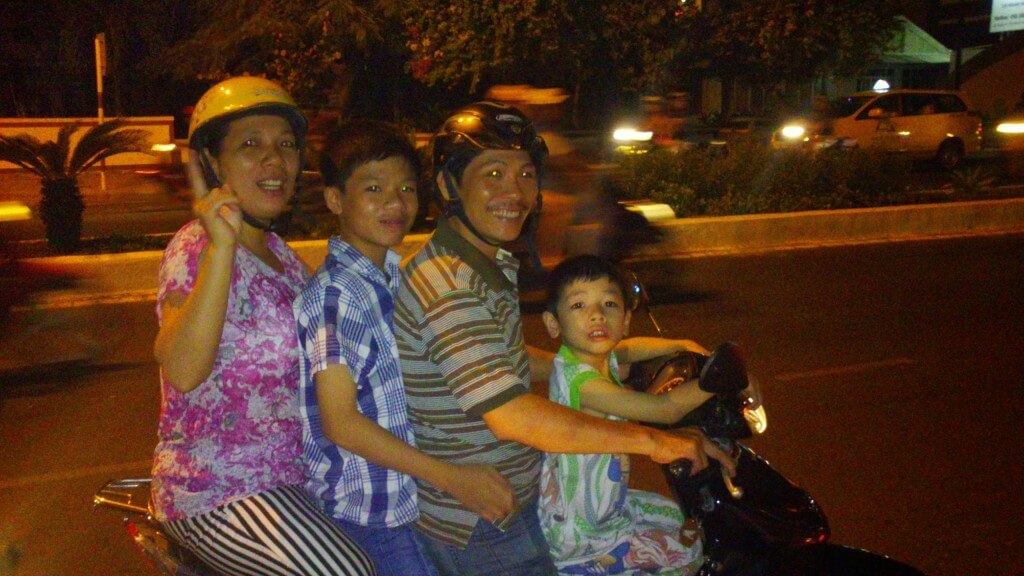 Days are long when you're on holidays with no commitments, and I think I realise how much 'dithering' occurs in a holiday with a family of five. We may not think of our family as patient, but I think we most certainly are! The schedule I shared with you for family holidays certainly still left lots of empty time for the BF and I. I was more than happy to while away countless hours of TV and reading, but given wifi was only in public areas in the Sheraton (for us lowly people who are not 'Club' members), there was only so much reading for him – most of his reading is on the tablet, and usually emails (I think… and some news).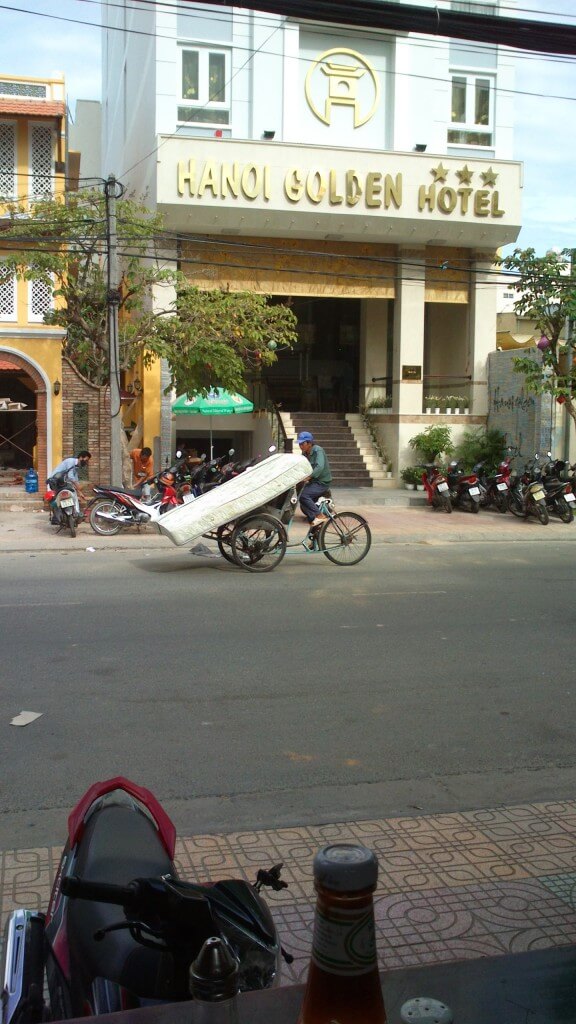 Therefore, there were more 'activities' than usual. Happy hour was often out at a bar – classy places like 'The Drinking Hole' and 'Booze Cruise' – places that offered free shots after a certain time, and free cocktails for ladies at other times!!! And let me tell you, alcohol is ridiculously priced. It seems the locals steer pretty clear of it, but a wayward team would have a field day here! Honest to goodness, in a market stall out of a tourist area you can buy a bottle of Gordon's Gin (the BF's chosen poison) for approximately $9! Compare than to $45 at least in Sydney. There was even a cocktail called the 'Fish Tank' which included a bottle (yes, a BOTTLE) of gin, vodka and rum! We actually wondered how you would drink it all before it got hot! Are there insulted glass holders for things that big!?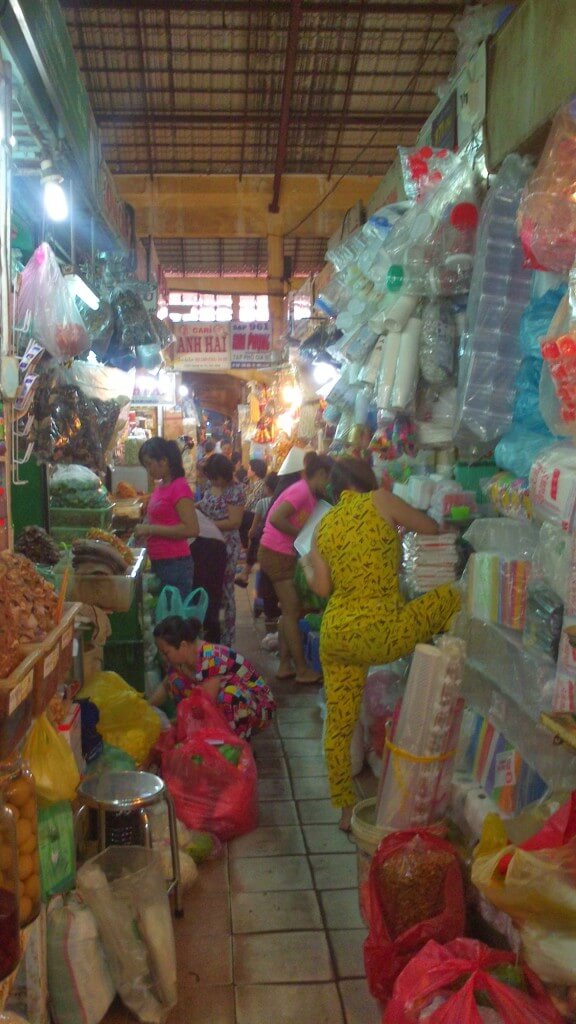 Other activities we enjoyed were playing pool – I certainly had some lucky breaks, as I don't really have a born talent at pool! Thankfully, the BF won. He likes to win. I won one game, thanks to him sinking the white ball when all he had left was the 8 ball. Interestingly, we saw a lot of snooker and pools halls (well, noticeably a few, whereas I can't recall otherwise ever really seeing them anywhere). They seem to be a haunt mostly for men, though when we played at about 6pm, we were the only ones in a room of at least 12 tables. The staff were all women, and all… provocatively dressed. I started to wonder whether I was the usual clientele! I did observe that I felt more comfortable in a country where women can dress like this, that I too can wear shorts or short skirts – comparing it to my visits in the middle east, where I continually wonder if I'm doing something risqué or 'wrong'.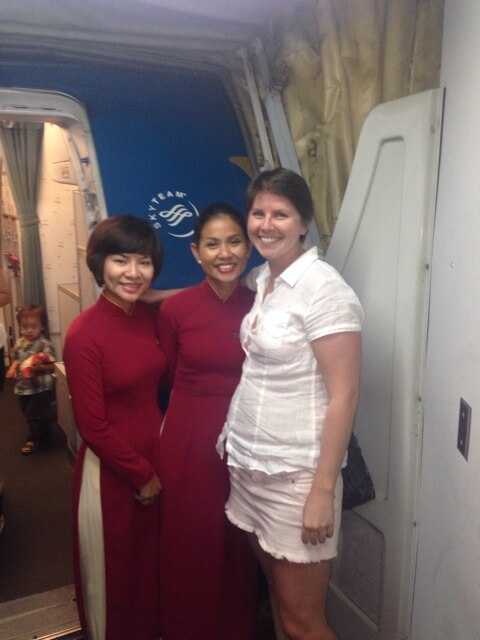 We enjoyed a day at the mud bath – another very popular activity for the Russians, who seemed to arrive by the bus load! Like most of Nha Trang, the mud spa seemed big enough for many more guests than it was accommodating. For $15 we got entry and a mud bath, so hot and cold outdoor showers, and then some cool and warm pools. When I say 'some' it was really more extensive than that! There were countless pools – ones with artificial water falls, some with jets of water, others with slides, a large, shallow circular pool with a large covered perimeter with lounges, then pools more organically shaped with sandy peripheries and more lounges! There was of course the full suite of massage and spa services available, although at a far less competitive price to what's available on the streets in 'town'. Nonetheless, it was a well organised system – carefully handing in your valuables which were placed in a plastic bag to be entombed in sticky tape – ensuring that you'd notice any tampering. You were then led into a change room area, given a towel and a key, and if you didn't have a swim suit, you could borrow one of their rather dashing suits (tongue firmly in cheek there!). The key corresponded to a locker, which was naturally of a woven fibre, and there were countless change rooms around the outer edge of the change area, large enough for one, with a curtain for modesty. The whole system was very well thought out! As the change rooms were in an arc, men to one side, women to the other, you exited to meet one another and follow a path to the mud bath area. Sadly I took hardly any photos as my phone was entombed in the plastic. Others did take their tablets from pool to pool to take photographs, but it did seem a little perilous with all the mud!!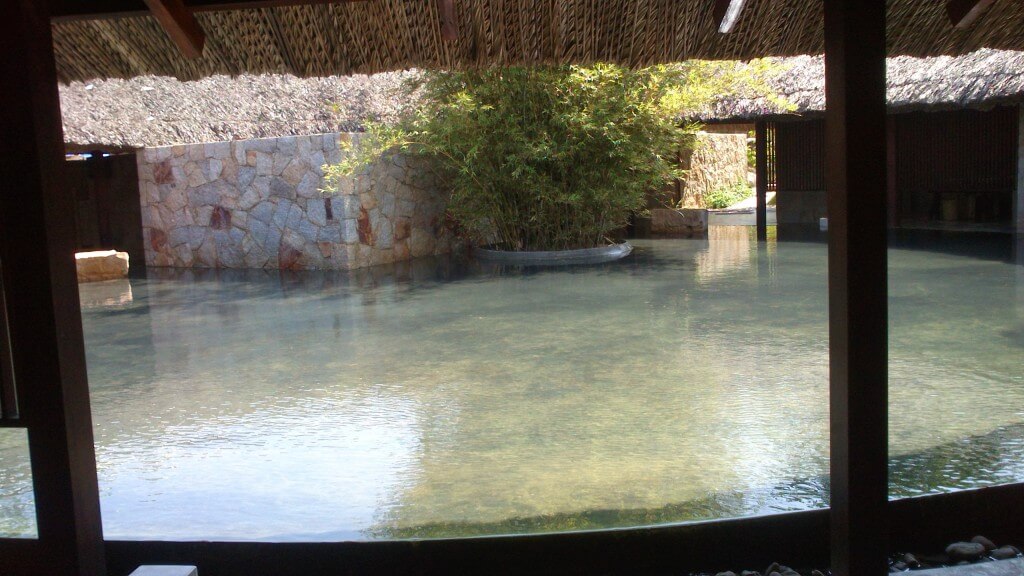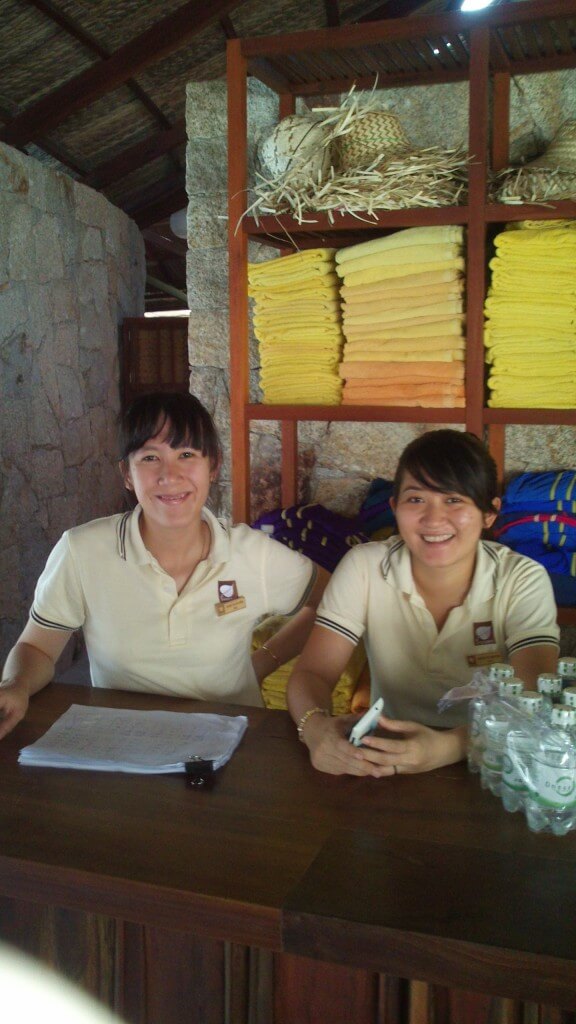 Any clues on what "Union Rice" is?