So what did I buy in Japan? Aside from four tops/shirts for a number of multinational companies (Zara, Uni Qlo, H&M), I also bought a belt from Old Navy. That's all par for the course – I have the time and the funds when on holidays to buy clothing.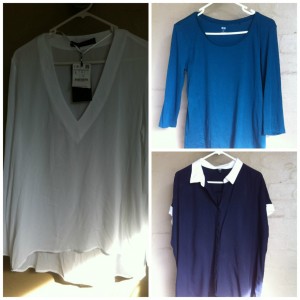 However, I also bought
Two packets of the same size of oragami paper – all in blue tones. I plan to frame some.
A fabric hand towel
An offcut of fabric, and 1m of a fabric I loved – I'm considering using them between the glass and the 'wood' of the coffee table.
Maple leaf shaped cakes from Hiroshima, with the limited edition Maple flavour!
Sheets of stickers of Japanese temples, and paper shapes, to add to my travel journal (upcoming post)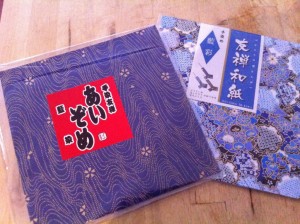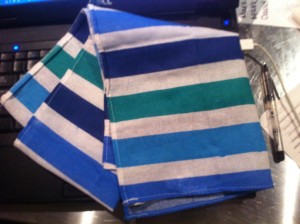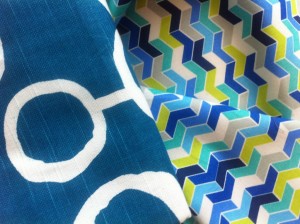 I also spent countless money on snacks! My my my, did I try everything and then some. I feel very unhealthy now! I enjoyed cream/custard filled puffs (three times), small pancakes packages with maple jelly and butter, caramel pop corn, pizza flavoured chips (crisps for Laura ;), strawberry yoghurt drink, little brownie bites, pineapple ring icecream, mango ice block (twice!), alcoholic lemon flavoured icey drink… There was plenty more, I assure you… these are what I remember! That's right – rice balls (really triangular shaped), though the last one I had, well I was pretty sure it was my LAST one, I got a little over them.
I also brought home a sake bottle, as the glass was blue! It's now sharing the trolley with a Bombay Sapphire mini bottle. Classy huh?
What's your favourite of my souvenirs? Is there something you 'always' collect as a souvenir when travelling?