This is adapted from a comment I made a long while ago on An Exacting Life's blog.
Yes to the following traits:
To be renovated from industrial or commercial space – TICK was once a technical school, and there's all sorts of weird ceiling levels cause of it
To give the illusion it's funky and real, and hasn't always been chic real estate – TICK (well not entirely sure what was meant with this one!)
Industrial elements such as concrete floors or a garage door – TICK (but darn cold in winter, I have carpet on the stairs and in the loft bedroom)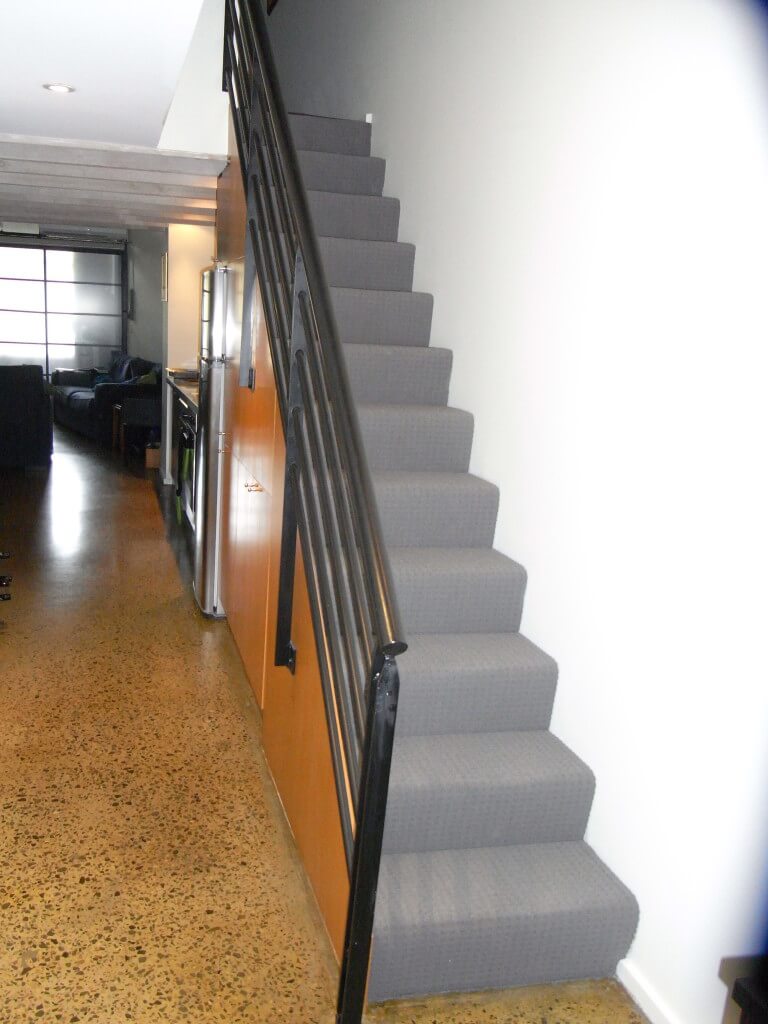 A row of windows at least as tall as you are – TICK (though not as 'character' as I'd hoped, though I did just frost them… just glass sliding doors to my itty bitty balcony which is not common with a loft)
Wooden beams, and/or plumbing/heating pipes overhead, or commercial ceiling fans – NO (they've boxed in all the pipes, but every morning I shower 'with' my neighbours… as I hear each of them!)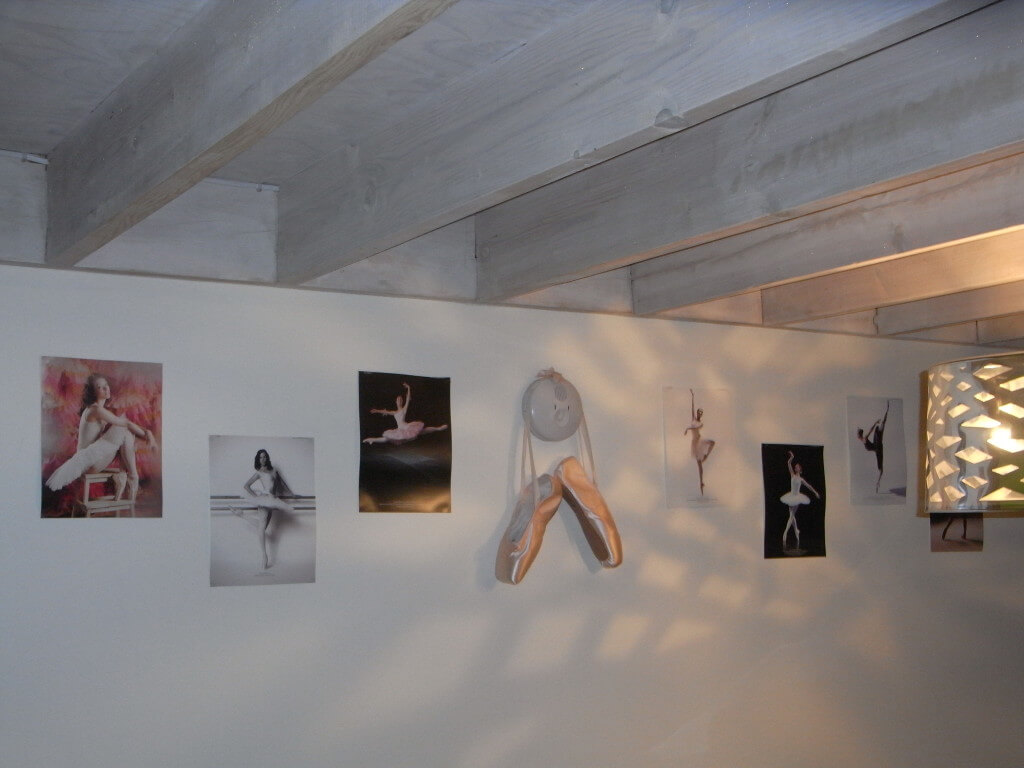 Open floor plan – except for bathroom, I hope – TICK – only door other than the front door is for the bathroom (and living alone, I feel odd when I shut it (for company))
Room to hang massive artworks – TICK (not for the $$ to buy some! I have hung a scarf that's almost a metre squared)
Pendulum lighting – TICK (I think… I changed from wall mounted, which is common in lofts, to two ceiling mounted pendant lights, looks great imo!)
Obligatory sounds of traffic and sirens, and ever-present light from street – YES! I have drug addicts and crazies bickering at all hours… but it's all part of the charm!
And I have a car space (underground, luxury in the rain!). You made me feel oh so proud with my purchase (I sometimes still have buyers remorse!)
No to
Exposed brick on at least one wall – NO… could a 'cover' a wall in brick faces? Or wallpaper?
Salvaged materials such as glass block or bathroom tile – NO
Huge scale custom-built furniture such as bookcases or dining table – no… though the bookcase idea tickles me a little… The Dining table is just IKEA, but it's stainless steel, like the kitchen!
Ladders or a metal spiral staircase (if there is an upper level, i.e. an actual "loft") – NO, though I did try to source a ladder for deocartive purposes (old, wooden). I have a staircase, shown in the photo above
View of a fire escape and the wall of the next building – No – I have a large playing field… which is lovely. Exposed/external fire escapes are uncommon in Australia
Mid-century modern furniture (e.g. 1950s/60s/70s retro) – No, just not my style, though across the road from my building there are many vendors of exactly this kind of furniture and homewares