Aria is one of the top shelf restaurants in Sydney – on Sydney harbour at Circular Quay.  It serves 'modern Australian' and has breathtaking views of the Sydney Harbour Bridge. About a year ago, I added in to my '12 in 2′ goals list, hoping to visit for dinner in the next two years.
As was customary with past birthdays, I met with some close friends and enjoyed the degustation this past Friday. Aria offers a 7 course menu with matching wines for a breath taking sum of $260.
Here's what it looked like, til I'd drunk too much 😉  These are phone photos, so don't expect breathtaking compositions!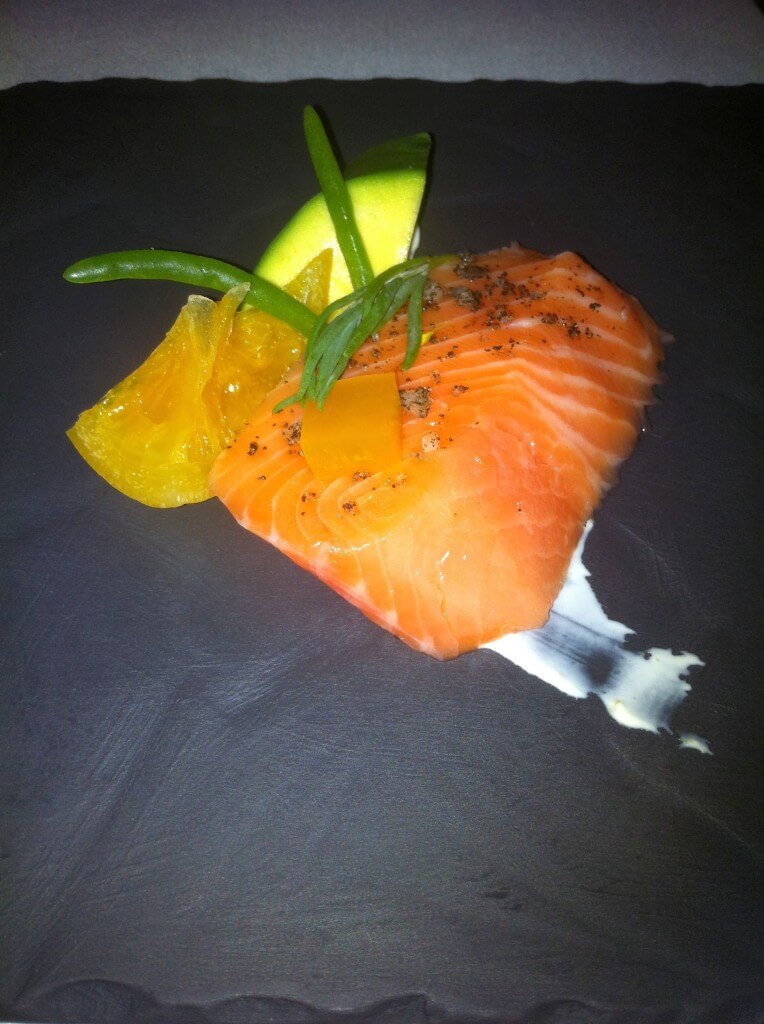 I've never had crunchy avocado 🙁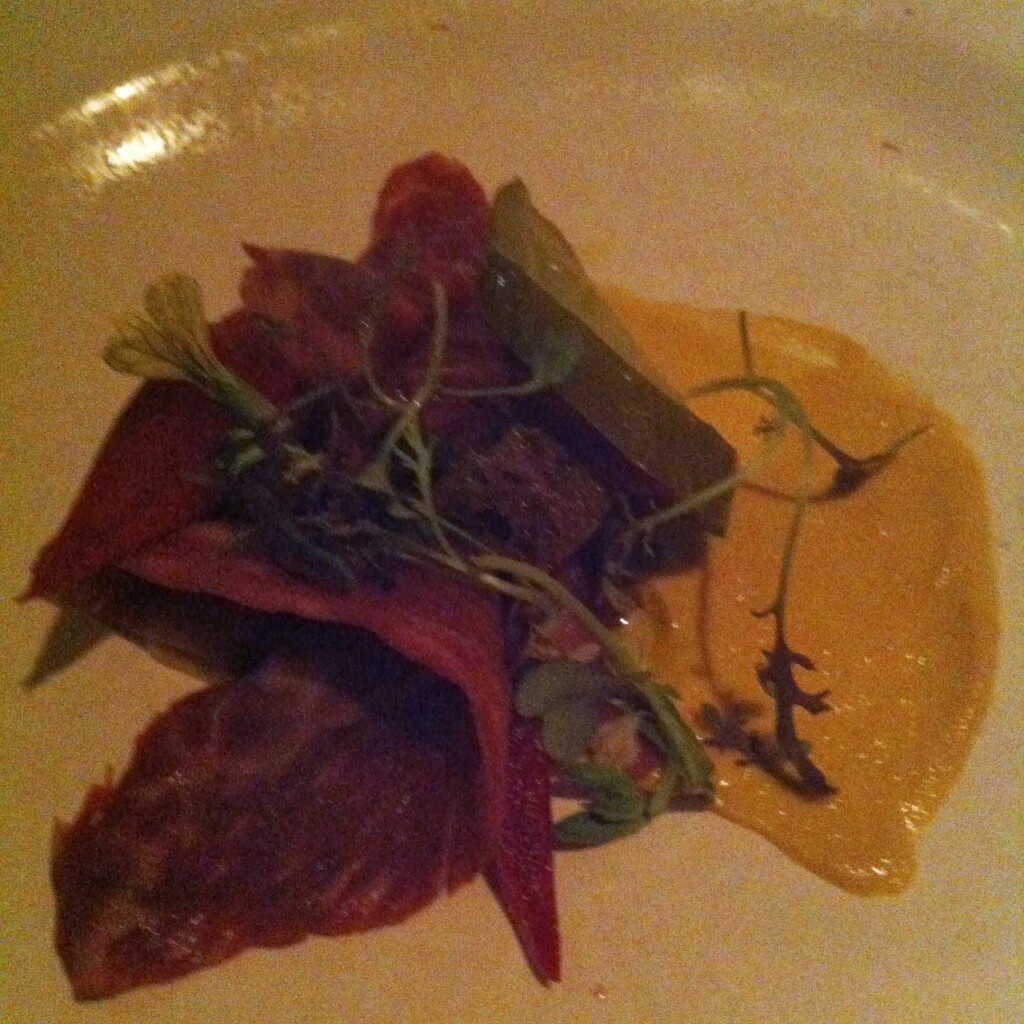 Tasty!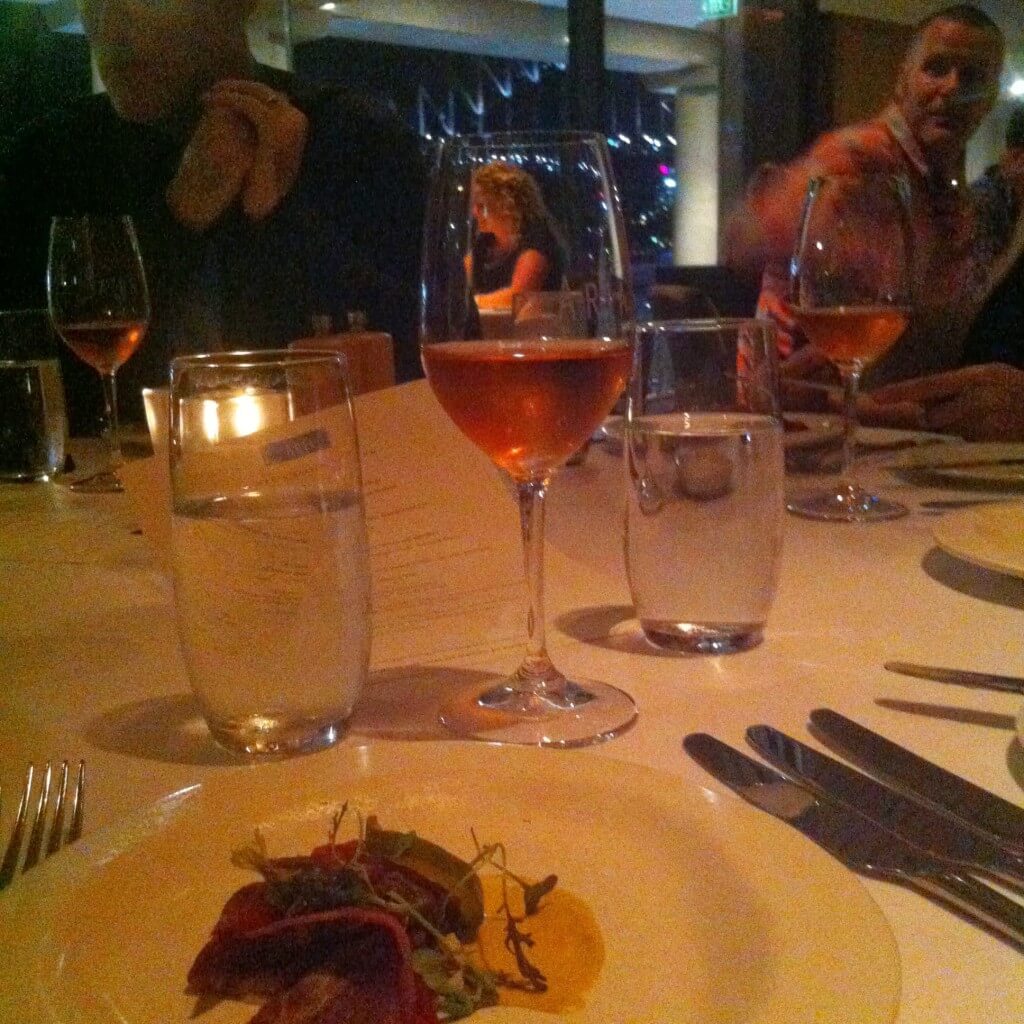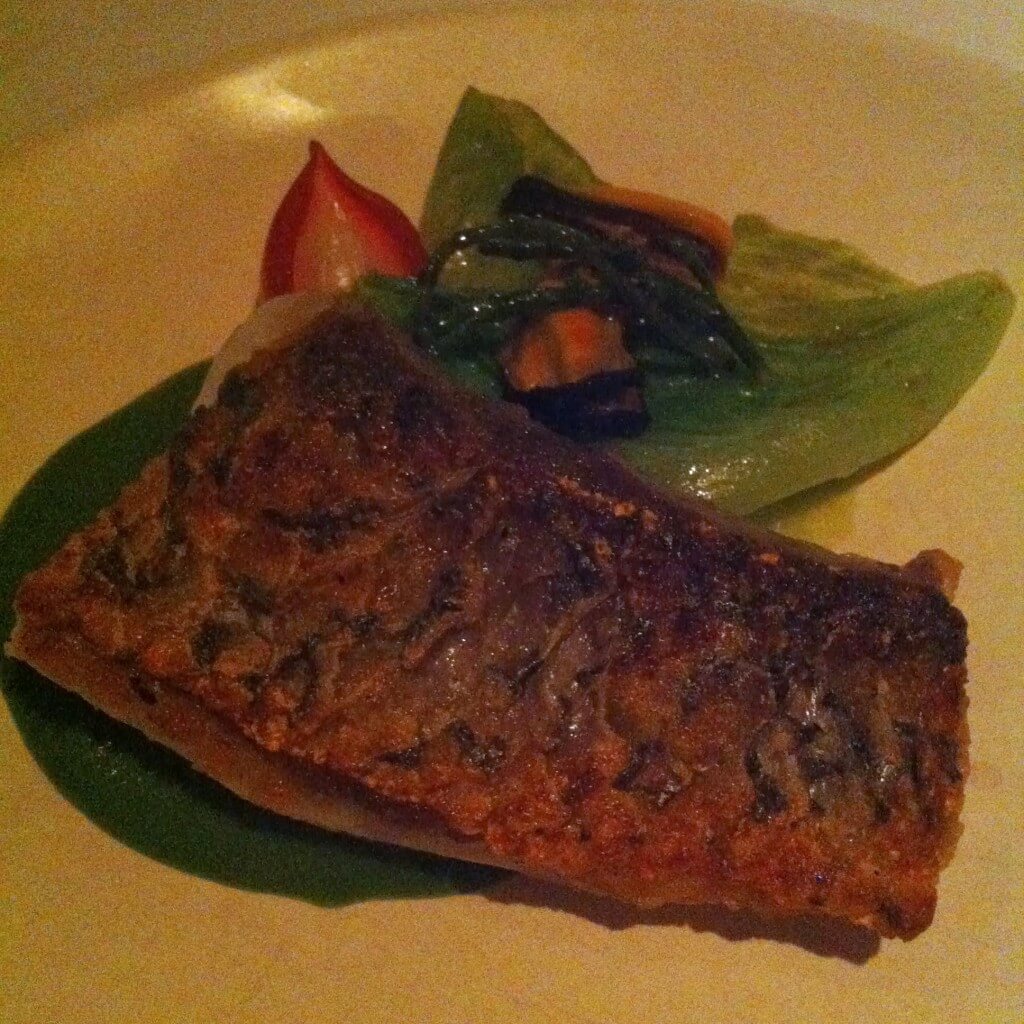 The fish disliking BF ate this, though I did end up with extra mussels. Oh and they cooked the lettuce?!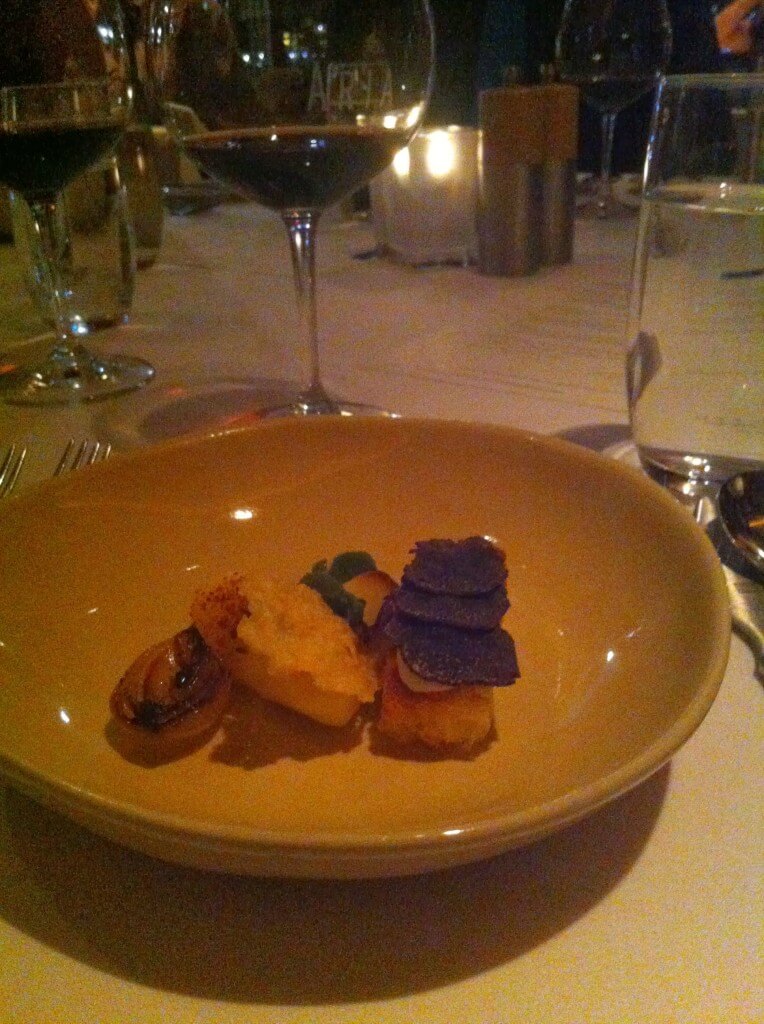 By FAR the table's favourite dinner! It was like high end mac and cheese! There were suggestions that my 30th might be in a hardware store, serving mac and cheese… It could happen! Or the venue could be Ikea?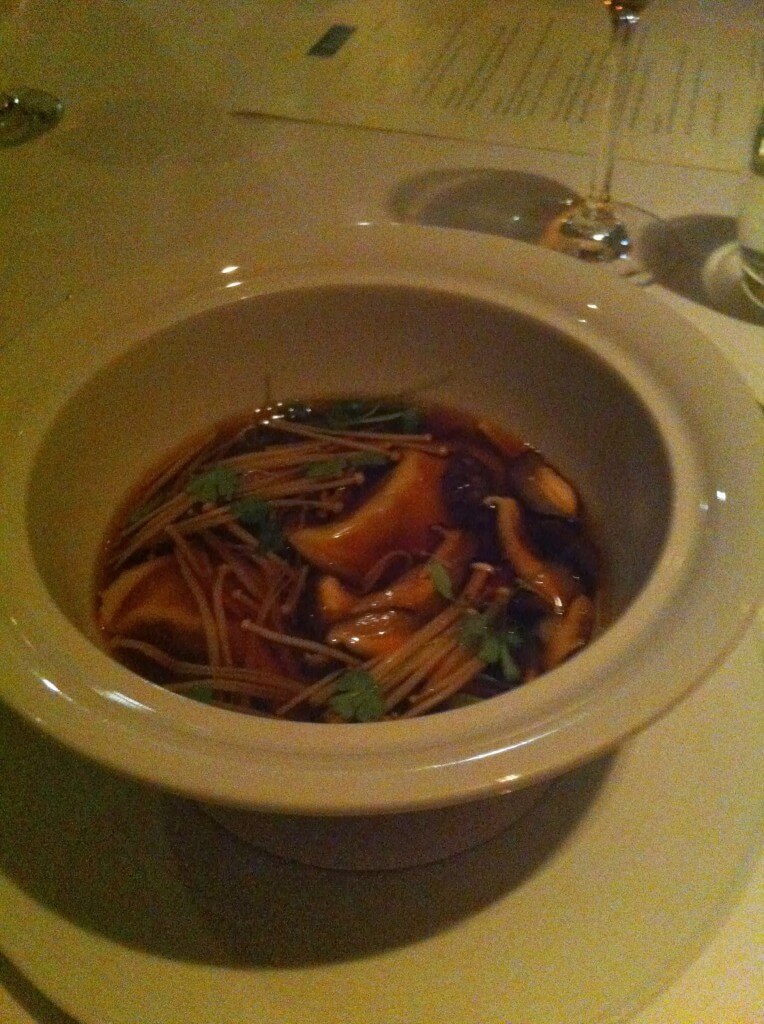 The signature dish of Aria – and we loved it. Though, in a lot of ways, didn't match the other dishes..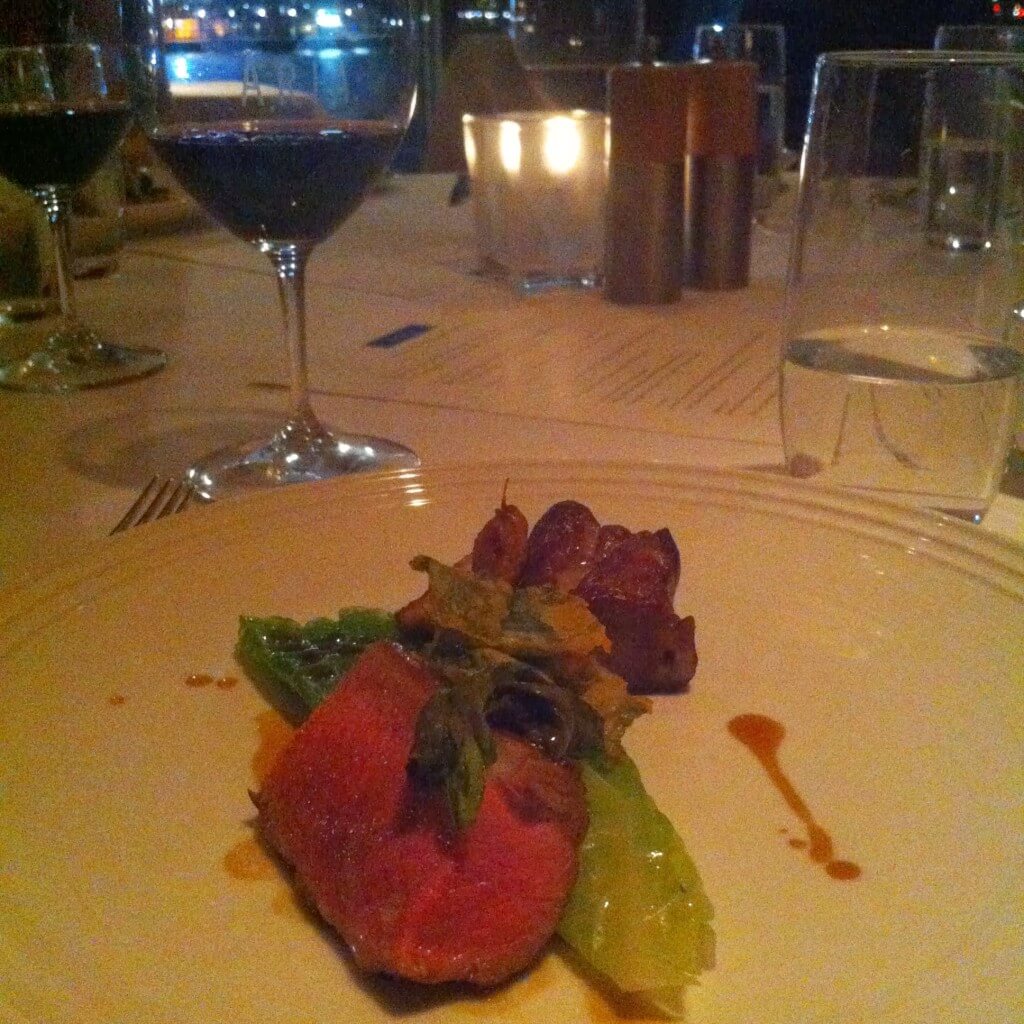 Also yummy, and my first taste of salt bush, it was tempured.  It was lovely, and you can get lamb that's fed on salt bush!?
And then the matched wines got me – I missed the Berries tart of summer berries with strawberry sorbet and short bread.  And there were petit fours, and I had a affrogato with a shot of something… come on, it was my birthday!  I did fail to mention I had a strawberry Pimms cocktail to start too.
The hangover on Saturday morning was HORRENDOUS, so we were late to the wine and cheese, and there was no more wine for me.  I even scoffed a packet of McDonald's French Fries.  I wouldn't have thought to go to McDonald's but the BF wanted his favourite burger of all time, so I let him 😉
Would I recommend Aria? No.  There's some personal reasons which I won't share, about our particular event and the staff not being particularly sensitive.  At the cost of meal being so high, you do set your standards of service incredibly high, and they totally missed the ball park in so many ways.  There was wonderful company, a great view, and a pretty tasty menu.  I really can't complain!  And another 12 in 2 list item demolished!
What's the memorable (good or bad) meal you've had in your life?  Was it the food that shone, the service, or the company?