So this weekend, I did something 'cool' that I didn't even know existed, so it couldn't even be on a bucket list!  It was sky yoga: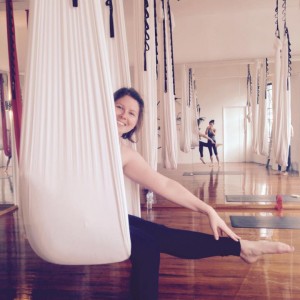 It's a small studio in the centre of the grungiest part of Sydney, near Central station. To get to the 'Sky Lab' you go past a graffiti wall – more like a whole artistic commune!!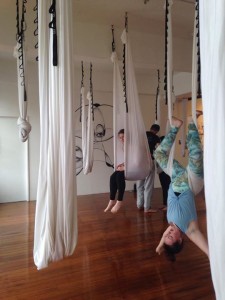 I went with a friend after our usual "Pilates in the Park" was cancelled. A school friend recently started it (another implant from the state of Queensland) but she was in NZ for the weekend, so we forked out our pennies to try sky yoga! I have the best and smartest friend, who'll try any quirky challenge. And take silly photos ENDLESSLY!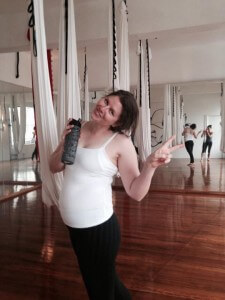 I'm pretty sore today – two days later. The back of my thighs… and some soreness in my back. Still the quirky factor of fitness has me hooked.
There are so many professional photos, they've taken, so check out the website for some ethereal photos… I can't help but want more!